CNN's Jim Acosta Says Daily Caller Reporter 'Teed Up' Donald Trump With 'Softball' Question During Press Conference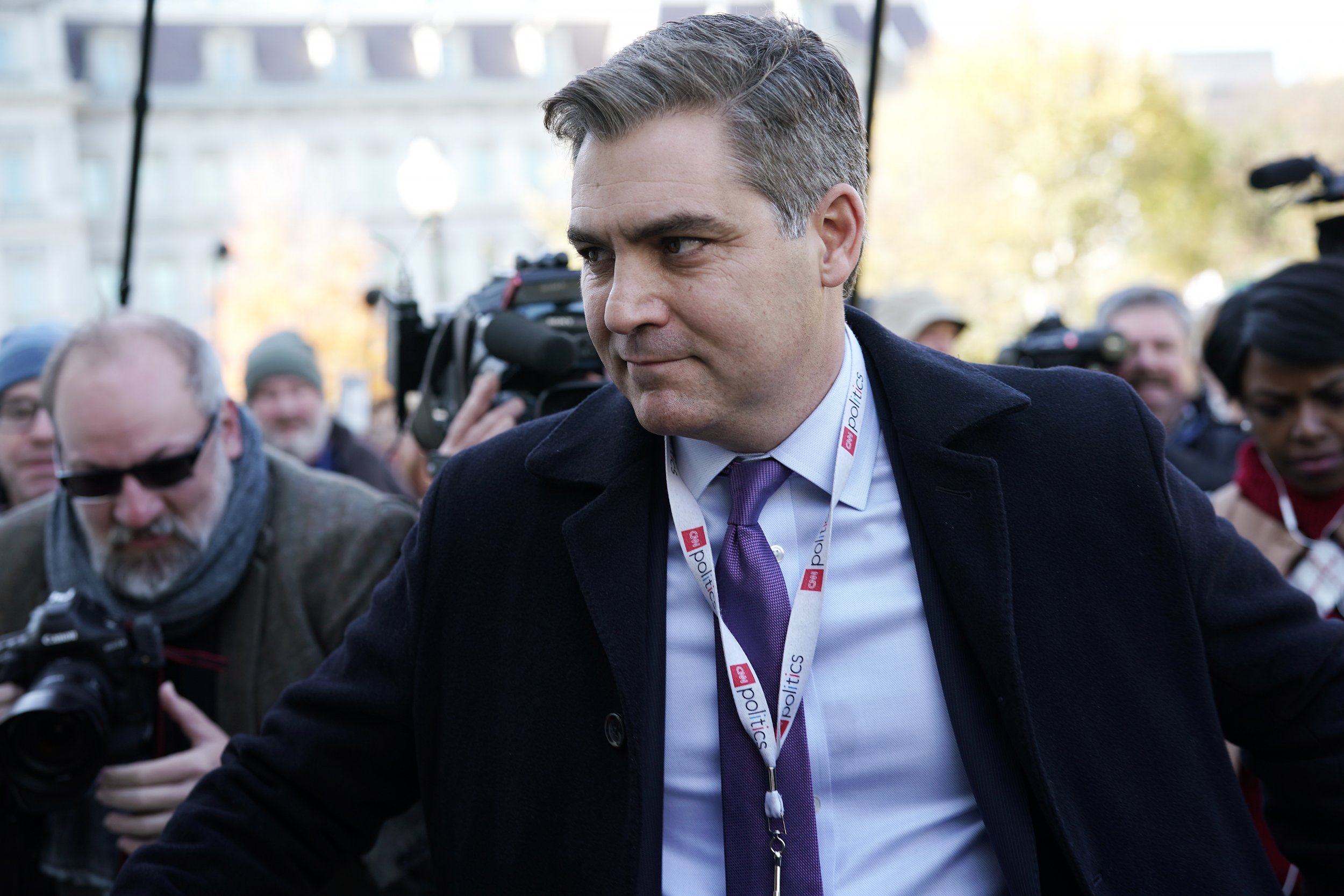 CNN's chief White House correspondent, Jim Acosta, took a shot at a reporter from the conservative outlet Daily Caller, saying he posted a "softball" question on socialism to President Donald Trump during a joint press conference with Brazilian President Jair Bolsonaro on Tuesday.
Acosta was reporting to the CNN studio afterward and mentioned "that question by a reporter with The Daily Caller right at the very end."
"The question was asked in a way that really teed it up like a game of tee ball here in the Rose Garden. The president was just sort of served up a softball there when he was asked whether or not the Democrats are advancing a lot of socialist ideas," Acosta said. "You heard Jair Bolsonaro go off on that as well."
Though Acosta did not name the reporter, he was referring to The Daily Caller's White House correspondent, Saagar Enjeti.
Enjeti had asked Bolsonaro how relations with the United States would be affected if the U.S. elected a "socialist." Bolsonaro replied that it was an internal matter and that he would respect the outcome of the election, but added he thinks Trump will be re-elected.
"I tried something novel," Enjeti tweeted. "Rather than tell the President what was happening on a particular issue, I asked him to tell me."
Enjeti's colleagues rushed to his defense on Twitter.
"Hey @Acosta, if you're going to attack my colleague, perhaps you could take the time to characterize his question correctly? He asked if Bolsonaro's relationship with the U.S. would be affected if we elected a socialistic president," fellow Daily Caller White House correspondent Amber Athey tweeted. "Thank u, next."
"Setting aside the fact that @esaagar was asking the question of Bolsonaro, not Trump," Daily Caller Editor-in-Chief Geoffrey Ingersoll tweeted, "it's bad form for @acosta to criticize a fellow member of the press corps."
Another Daily Caller reporter, Chuck Ross, suggested Acosta was unpopular among some members of the media because of his sometimes aggressive behavior on the job.
"This is what @acosta does," Ross tweeted. "He can't break news himself, so he starts drama."
Trump answered two more questions from Enjeti during the joint press conference. The reporter asked if Trump would entertain adding seats to the Supreme Court, as Democrats have endorsed, and if he would support Republican Representative Devin Nunes's defamation lawsuit on Twitter and making social media companies more liable for content on their platforms.
Acosta has had a tense relationship with the White House, which pulled his press credentials last November after Trump tried to cut him off from asking more questions. Acosta's credentials were restored after CNN filed a lawsuit against the White House.