CNN Montage Shows Andrew Cuomo Repeatedly Denouncing Sexual Harassment
New York Governor Andrew Cuomo is shown repeatedly denouncing sexual harassment in a Wednesday CNN montage as the governor currently faces two sexual harassment allegations from former staff members.
"Change should come to this nation's policy vis-à-vis harassment against women, which is chronic, long-term and endemic," Cuomo said in a clip from a May 10, 2018, briefing shown in the montage. "It has to stop, and we're going to do our part."
"It says to the nation once the problem is revealed do something about it," the montage continued, showing a clip of Cuomo from March 30, 2018.
The montage also showed him addressing #MeToo, a social movement against sexual abuse and sexual harassment, on August 19, 2018, in which he revered the thousands of women who showed "the courage to come forward."
Despite denouncing sexual harassment in 2018, Cuomo was accused of sexual harassment by two former staffers, Charlotte Bennett and Lindsey Boylan, last week.
Boylan was the first to make public allegations in a Medium post published last Wednesday. She shared an instance where Cuomo allegedly kissed her as she attempted to leave his office after a meeting.
"The Governor's pervasive harassment extended beyond just me. He made unflattering comments about the weight of female colleagues. He ridiculed them about their romantic relationships and significant others. He said the reason that men get women were 'money and power," Boylan wrote.
Bennett then told The New York Times just days later that Cuomo made her uncomfortable as he questioned about her sex life and asked whether she would consider dating an older man.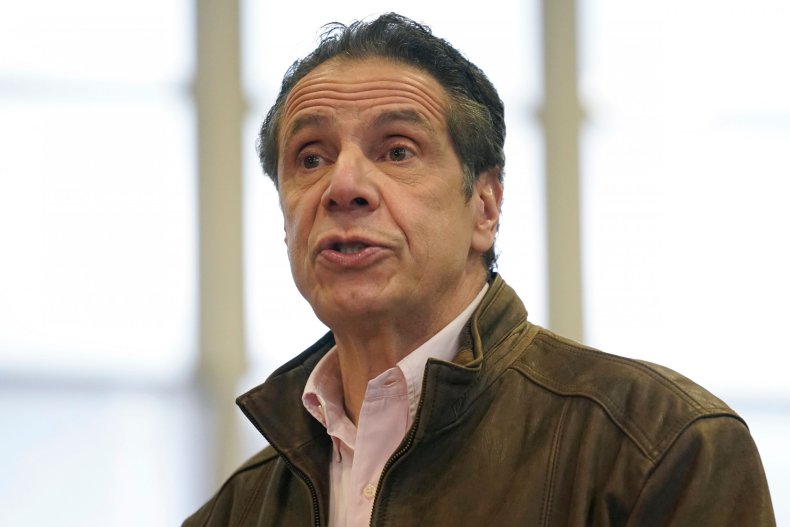 Cuomo issued an apology on Sunday for comments that "have been misinterpreted as an unwanted flirtation."
The governor said, "I now understand that my interactions may have been insensitive or too personal and that some of my comments, given my position, made others feel in ways I never intended."
Despite the apology, the governor has faced significant backlash. UltraViolent, a national women's advocacy group, called for Cuomo to resign and six state legislators support the governor's removal amid the sexual harassment claims made against him.
When Bennett's sexual harassment allegation surfaced Saturday, Cuomo's office directed the investigation to former U.S. District Judge Barbara Jones, who worked alongside one of the governor's close advisers at a law firm.
The move was widely criticized as New York Mayor Bill de Blasio, alongside many others, called for a more independent investigation.
As a result, Cuomo later agreed to a "thorough and independent review that is above reproach and beyond political interference." He asked New York Attorney General Letitia James to select "a qualified private lawyer to do an independent review of allegations of sexual harassment" on Sunday afternoon.
Newsweek reached out to Cuomo's office, but did not hear back in time for publication.