CNN Panelists Say Trump Officials Leaked Polling Data to 'Stop the Madness' and As a 'Cry for Help'
CNN panelists on Monday discussed recently leaked polling information from within President Donald Trump's own campaign, suggesting that some staffers may be attempting to "stop the madness" or are issuing a "cry for help."
Last week, leaked polling data from surveys conducted at the behest of the Trump campaign showed the president trailing several top Democratic 2020 candidates, with former Vice President Joe Biden beating the president in 11 states seen as key to victory. NBC News later reported on Sunday that the Trump campaign was cutting ties with several pollsters after the information leaked.
David Gregory, a political analyst for CNN, asked: "Why is it that this information gets leaked?"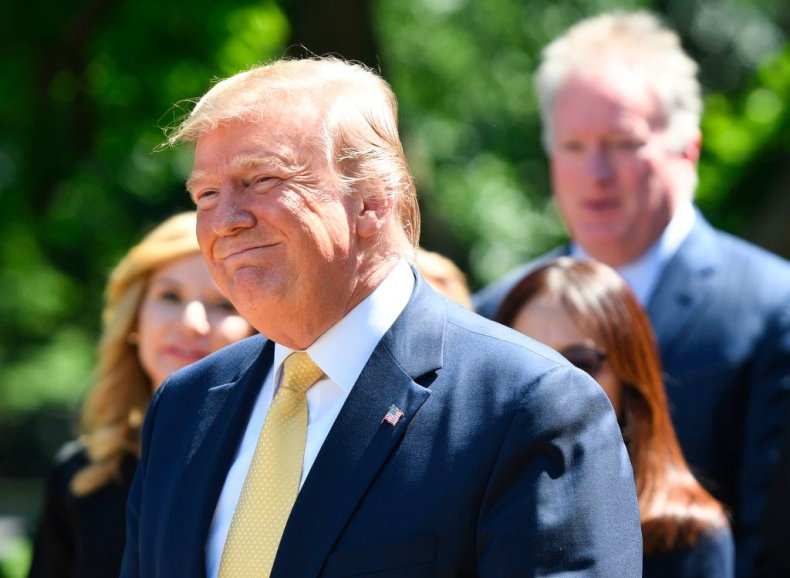 "There are people in Trump world," Gregory continued, "who are thinking, you know, you've got to stop the madness. And we have to put this stuff out there. And I think that's a real problem for him and he knows that..."
CNN contributor Bianna Golodryga shared similar sentiments, echoing Gregory's viewpoint.
"Why do people continue to leak in this administration? Why does he have such an ... untrustworthy group of people surrounding him?" she asked. "I think David's right. I think they're actually looking out for him and this is a cry for help saying, 'if he's not listening to the polls, we're going to go to the public.'"
The internal Trump campaign polls, which were conducted in March, showed Trump trailing Biden by double digits in several key states. The Trump campaign confirmed the polls to ABC News last week, saying the numbers were old. They argued that they now have seen voters swing in Trump's favor.
Trump's 2020 campaign press secretary Kayleigh McEnany appeared on Fox & Friends on Monday morning to discuss the reported polls as well. She at first suggested they were "fake news" before being corrected by co-host Steve Doocy.
"So those leaked polls were accurate you are saying but they were from three months ago—so they weren't fake news, they were old news," he said.
"They were old news and they were the most unfavorable turnout model," McEnany conceded. "We have to predict who's going to turn out. This was the most pro-Democratic turnout model you could see.
But a poll conducted by Fox News earlier this month also showed the president trailing top 2020 Democratic candidates. Biden, according to the poll, would beat Trump by 10 percentage points if the election occurred now. Senator Bernie Sanders of Vermont would win by 9 points. Senators Elizabeth Warren of Massachusetts and Kamala Harris of California, as well as Mayor Pete Buttigieg of South Bend, Indiana, would also narrowly defeat the president.
For his part, Trump has dismissed such polls, arguing they are "fake."
"Only Fake Polls show us behind the Motley Crew," the president wrote on Twitter on Monday morning. "We are looking really good, but it is far too early to be focused on that. Much work to do! MAKE AMERICA GREAT AGAIN!"