CNN Photo Editor Resigns After Anti-Semitic Tweets from 2011 Resurface
A CNN photo editor resigned on Thursday after anti-Semitic tweets from 2011 resurfaced where, among other things, he called the victims of a 2011 terror attack in Jerusalem "Jewish pigs." The editor, Mohammed Elshamy, says he was 16 at the time.
"The network has accepted the resignation of a photo editor, who joined CNN earlier this year, after anti-Semitic statements he'd made in 2011 came to light," CNN spokesperson Matt Dornic told Newsweek in a written statement. "CNN is committed to maintaining a workplace in which every employee feels safe, secure and free from discrimination regardless of race, gender, sexual orientation or religion."
The tweets were flagged by Republican strategist Arthur Schwartz, an apparent response to earlier CNN reporting which had uncovered racist comments made by President Donald Trump's newest Treasury Department spokesperson, Monica Crowley.
In a statement to Newsweek, Elshamy expressed sincere regret and dismay for the racist comments made during his adolescence, vowing that those words do not "represent that values I carry in my professional career."
"I want to unequivocally express my apology to everyone, especially those in the Jewish community, who were offended by the tweets," he said. "These views, which I posted when I was 16, are ones I no longer hold and have not held for many years."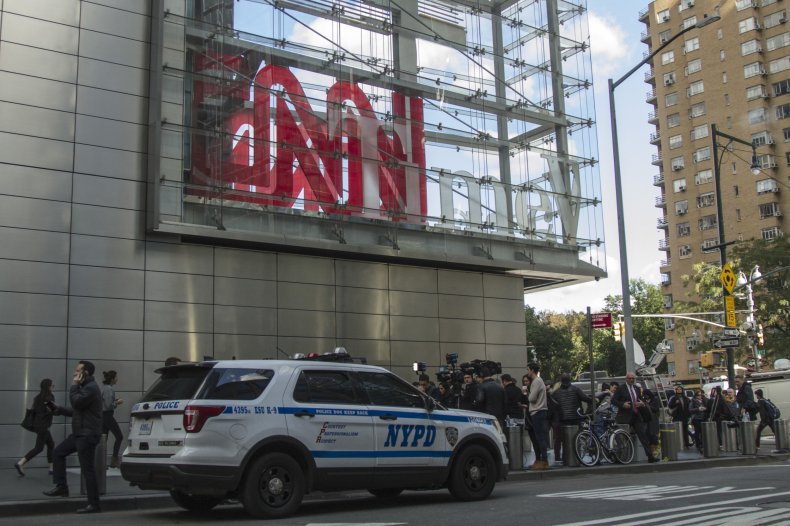 Other tweets Elshamy posted around the same time included applause for a gas pipe explosion, an apparent celebration of the terrorist group Hamas and the characterization of Israel as the main enemy of Egypt, despite "rulers who lick Jewish legs."
Elshamy described his attitudes in these tweets as "offensive and hateful."
"I will continue to work on becoming a better person, one who does not discriminate, hate, or accept injustice," he added. "And I will continue to hold myself accountable for my actions, and work to correct any harm I have caused."
CNN's KFILE team, which investigates public figures' comments on old broadcasts and digital accounts, had been looking into Crowley's personal blog. The team had previously identified apparent instances of plagiarism in her book and doctoral thesis, contributing to her withdrawal from consideration for a spot on the National Security Council during the presidential transition period in January 2017.
In 2010, according to the latest reporting from CNN, Crowley wrote that then-President Barack Obama was loyal to Islam (Obama is Christian) and questioned whether he could serve both Islam and the United States.
She also suggested that the racist birther conspiracies about Obama's birthplace were legitimate.
"[Obama] was never properly vetted by an adoring press corps, so outstanding concerns existed about his birth certificate," Crowley wrote.