One-Third of Europeans Say Jews Use the Holocaust to Advance Their Positions and Goals, Poll Finds
A recent survey about sentiments in Europe toward people who are Jewish identified some troubling feelings, including the belief that Jewish people use the Holocaust to advance their own agendas.
More than 70 years after six million Jewish people were killed during the Holocaust, more than 7,000 people across Europe were surveyed for a poll conducted on behalf of CNN. Respondents were surveyed from seven countries, including Austria, France, Germany, Great Britain, Hungary, Poland and Sweden.
Among the concerning beliefs discovered by the poll was the number of people that believe Jews use the Holocaust to their benefit. One-third of respondents said that they thought Jewish people used the Holocaust to advance their own positions or goals. A third of respondents disagreed and one third expressed no opinion either way.
Twenty percent of people surveyed between the ages of 18 and 34 had never heard of the mass murder.
The Holocaust and the events leading up to it resulted in a mass migration of Jewish people to Israel. It was followed by a now-decades-long fight over whether the Israelis or Palestinians have ownership of the land. More than half of Europeans surveyed responded that Israel has the right to exist as a Jewish state, although one-third said Israel uses the Holocaust to justify its actions.
The survey's overall goal was to discover what, if any, anti-Semitism exists in Europe in 2018. Although only one in 10 people openly admitted to having an unfavorable attitude toward Jews, almost one in five people said anti-Semitism in their countries was a response to the "everyday behavior of Jewish people." Almost 30 percent of people surveyed blamed anti-Semitism in their own country on the actions of Israel.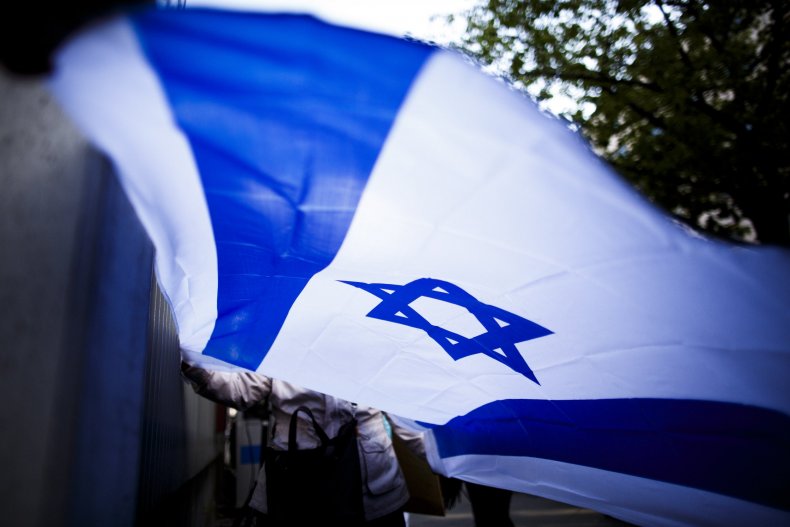 Moshe Kantor, president of the European Jewish Congress, told CNN that the results showed that anti-Semitic attacks are a result of hate turning into violence and took issue with people engaging in victim blaming.
"Even more problematic, though, is that many Europeans believe that Jews are somehow to blame for the hatred directed against them, as if Jews raise the issue in bad faith," Kantor said. "To legitimize Jew-hatred is bad enough, but to delegitimize the Jewish right to fight this oppression is absolutely intolerable."
Many survey participants won't openly admit to being anti-Semitic for a number of reasons, including the simple fact that many people want to give socially desirable answers. So, the pollster asked about the perceived influence Jewish people have on various industries in an effort to identify if stereotypes about Jews still exist.
One out of three participants said that Jews were too influential in political affairs around the world and in Austria, one-third of respondents said Jews have too much influence in finance. Other responses included:
Poland and Hungary: Four out of 10 said Jews have too much influence in business and finance around the world
France, Germany and Austria: One in five said Jews have too much influence in media
France, Germany and Austria: 25 percent said Jews have too much influence on wars and conflict
In response to the survey, Felix Klein, Germany's commissioner for anti-Semitism, told CNN the biggest challenge in fighting anti-Semitism is changing "the views people hold about Jews."
"This is a task for all of us, and for the sake of society as a whole—because anti-Semitism is a threat for any democratic, open society."
Naftali Bennett, Israel's Minister of Education and Minister of Diaspora Affairs, also assessed the findings of the poll. He said that it's not only important that people learn about the events of the Holocaust but that they learn the lessons of the Holocaust.
"The same deeply anti-Semitic stereotypes and accusations we hear today were the same fuel which powered the death camps," Bennett told CNN.