New CNN Poll Shows More Americans Don't Want Trump Impeached And Removed Than Do
Most Americans don't want to see President Donald Trump impeached and removed from office, according to a new poll.
A CNN poll conducted by SSRS showed that just 45 percent of Americans support impeaching and removing Trump from the White House. That's a 5 point decrease from a similar poll conducted in November, which showed 50 percent of Americans supporting impeachment.
On the other hand, 47 percent of U.S. adults surveyed said they don't want Trump to be impeached and removed—up 4 percentage points from a survey conducted in November.
The poll was released just ahead of the House of Representatives' full floor vote on articles of impeachment against Trump. Last week, the House Judiciary Committee approved two charges against the president: abuse of power and obstruction of Congress. The impeachment articles are expected to pass in the full House, especially as more vulnerable Democrats from swing state districts are coming out in support of removing Trump.
House Democrats allege that Trump put his personal interest over the country's by trying to pressure Ukrainian President Volodymyr Zelenskiy to announce a politically damaging investigation of Joe Biden and his son Hunter and a probe of supposed Ukrainian interference in the 2016 U.S. election.
Even though the CNN poll showed that most Americans don't want Trump to be impeached, a narrow majority (51 percent) continue to say that he improperly used his position as president for his own political gain.
The CNN poll was conducted from December 12 to December 15, with over 1,000 U.S. adults surveyed. The margin of error for the poll is plus or minus 3.7 percentage points.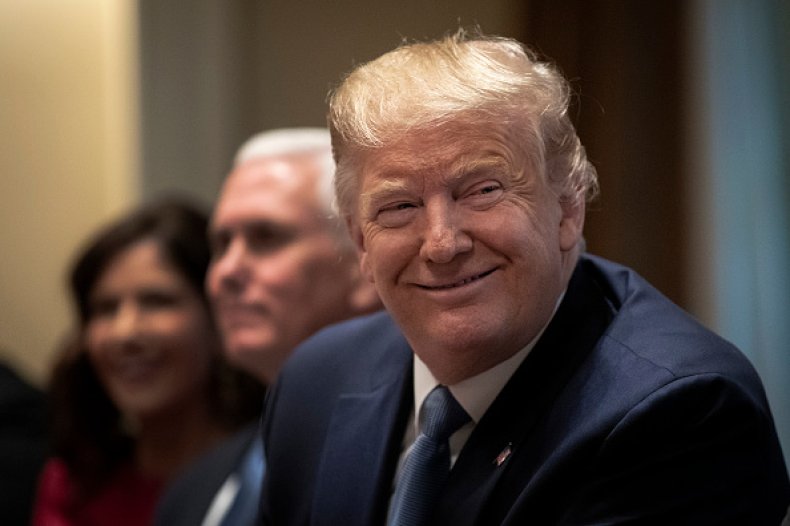 Trump responded to the House Judiciary Committee's vote to move forward with impeachment by slamming the entire inquiry as "horrible" and a "scam."
"It's something that shouldn't be allowed," Trump said in the Oval Office last week. "And it's a very bad thing for our country, and you're trivializing impeachment. And I tell you what, someday there will be a Democrat president, and there will be a Republican House, and I suspect they're going to remember it."
While the articles of impeachment are expected to pass in the full House, their fate in the Republican-controlled Senate is not nearly as hopeful. Senate Majority Leader Mitch McConnell said that he would essentially allow Trump's legal team to dictate what the impeachment trial in the chamber will look like.
"There will be no difference between the president's position and our position as to how to handle this," McConnell told Fox News host Sean Hannity last week.
The GOP leader also implied that Trump will be acquitted by the Senate, telling Hannity that "the case is so darn weak coming over from the House" and that "we all know how it's going to end."