CNN+ Shutdown Marks Latest Streamer to Have Limited Run
A brand new streaming service has already announced that they are closing down, making it the latest platform to fold.
On Thursday, just after noon, CNN said that its streaming platform CNN+ will cease operations April 30. The decision by new management to shut the subscription-based service down comes just weeks after it launched on March 29.
The service was supposed to feature live and planned content coverage of many topics, including science, sports and culture.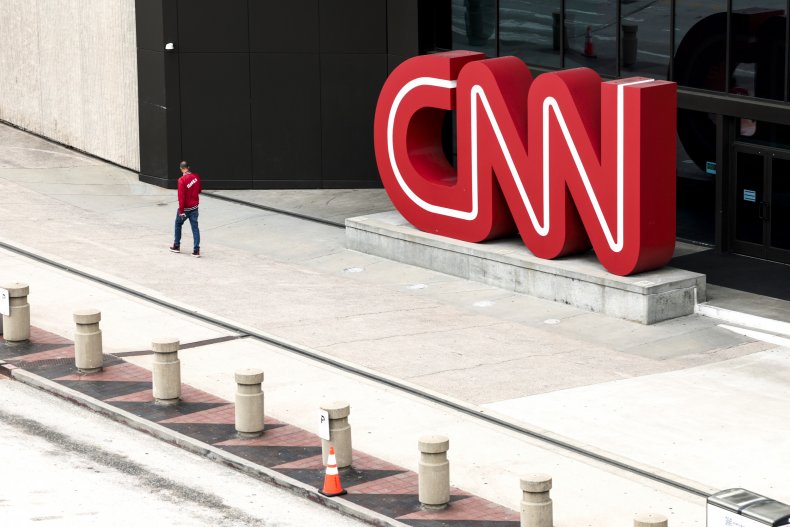 Back in July 2021, when the company first announced CNN+, it was described as "the evolution of video news and the start of a new era for the company."
In late March, the Black News Channel said they were shutting down and filing for bankruptcy two years after launching. That shutdown put more than 200 people out of work. The channel, which targeted a people of color, averaged less than 10,000 viewers, according to data from Nielsen.
Back in late 2020, Quibi shut down six months after launching in April of that year. The streaming platform, which showed TV shows and movies in installments of 10 minutes or less, claimed that all you needed were minutes to be "entertained, informed and inspired."
However, while the news of CNN+'s demise may have caught some by surprise, others were not as caught off guard.
A streaming media expert and consultant, Dan Rayburn, who spoke to Newsweek, said that he was not surprised by the news at all, saying that CNN+ just was not a good idea. He also went on to praise management for shutting it down so quickly.
"In less than a month, it's been canceled but I actually give kudos to new Warner Bros. Discovery management for realizing that this was not something that was a good idea nor was it well-executed on. And now that merger has gone through and you have new management there, the first thing you have to do is look at what makes sense from a business standpoint and this just didn't make sense." Rayburn said.
But in the long run, Rayburn believes putting an end to CNN+ will be beneficial for the company and the company's employees.
"I actually give them a lot of credit for pulling the plug on it so quickly, saving the money. As opposed to some people, who, you know, if they were in that position, might say 'well, let's give it a shot or give it a year, give it a chance.' They obviously saw the numbers, saw it didn't work, wasn't going to work, so they pulled it quickly. I think that's a good thing. That's good for shareholders and that's good for employees," Rayburn said.
CNN+ closing up shop comes after Netflix announced earlier this week that they had lost more than 200,000 subscribers in the first quarter of 2022. The popular streaming service for movies and TV shows also predicted possibly losing an additional 2 million subscribers in the second quarter of the year.
Rayburn, though, does not foresee the CNN+ news likely having much effect on the online streaming industry, saying that such a service was not needed.
"Because frankly, most of us who track the industry and eat, sleep and breath this industry every day, really didn't think that a CNN+ service was needed in the market. It wasn't live streaming news from the linear cable TV channel that was included. And if there's one piece of content that consumers have just so many options in the marketplace to get for free, it's news. So, I didn't see, as many others in the industry agreed with, I didn't see a need for CNN+ at all." Rayburn said.
According to CNN, millions of dollars had been spent to get the service up and running. Some of the talent brought over for the streaming service included former Fox News anchor Chris Wallace and NBC's Kasie Hunt.
Late last year, Wallace announced on his Fox News program, Fox News Sunday, that he was stepping away from the network after 18 years and was moving to CNN+.
Newsweek reached out to CNN for comment.