CNN Tells Kirstie Alley If She Doesn't Like Them to Change the Channel—Just Like Her Fans Did With 'Veronica's Closet'
CNN had the perfect response for Kirstie Alley's "fear mongering" tweets from this morning. The news network's public relations Twitter page tagged the actress, writing, "Kirstie, you are welcome to change the channel - just like countless viewers did every time Veronica's Closet came on TV."
The tweet took aim at the '90s NBC sitcom that starred Alley and which only lasted three seasons.
Adding: "But don't downplay the loss of nearly 230K American lives. And please, wear a mask."
Alley responded to CNN, quoting the tweet. "Meow," she fired back. " ...if only you paid as much attention to Joe Biden's alleged corrupt business dealings as a TV show that was rated top ten in 1997..... guess you got that wrong too."
She also followed up with a gif of flowing magma, on the defensive regarding CNN's "wear a mask" postscript.
"Find ONE tweet I've tweeted to encourage people NOT to wear masks or NOT be careful or that has said anything disrespectful about sick people or those who have died ... there isn't one," she told her 1.5 million followers. She continued, "THIS is how FAKE information spreads like," before dropping in the aforementioned gif.
Hours earlier, Alley started the Twitter beef when she tweeted that she believed her friends who were afraid of catching the coronavirus were CNN viewers. She also accused the channel of creating "the fear of dying" from COVID-19 nationwide.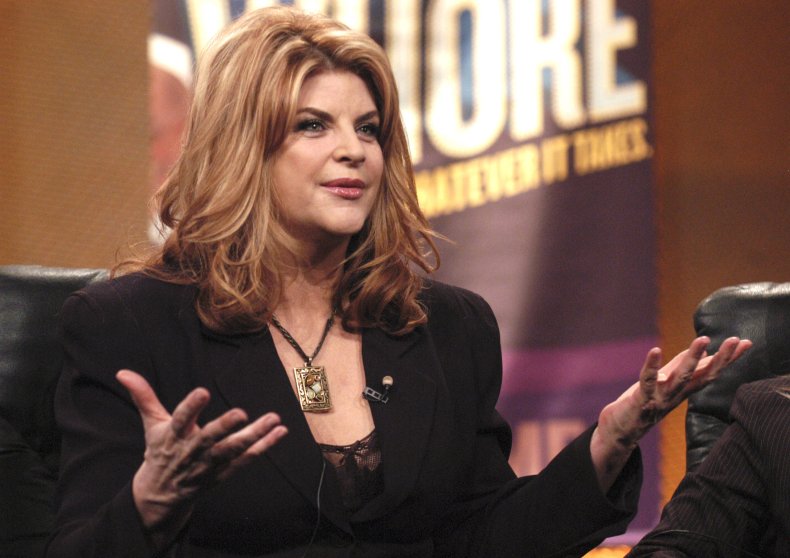 "Omg CNN you are worse than MARSHA MARSHA MARSHA," the actress and vocal Trump supporter wrote early Friday morning. "Why don't you report on JOE BIDEN AND HUNTER BIDEN reports and evidence of COLLUSION with UKRAINE RUSSIA AND CHINA? Instead of COVID COVID COVID. I pity your viewers who you control with FEAR FEAR FEAR."
"I now Know why my personal friends who walk around in SHEER TERROR of contracting Covid are simply CNN viewers!" she continued. "I decided to watch CNN myself to get a their viewpoint and oh my God DID I EVER!!!! IF YOU TOO WANT TO LIVE IN TERROR WATCH CNN!! FEAR OF DYING IS THEIR MANTRA! OMG!"
The actress concluded her series of frantic Twitter updates, asking her followers not to misinterpret her criticizing CNN as lacking empathy. "That's a lie spread by Democrats who want to twist my words & make me seem unsympathetic," she wrote. "Chronic FEAR mongering doesn't help ANYONE physically or mentally."
As of publishing, over nine million Americans have contracted the coronavirus, and over 234,000 Americans have died from it.
Updated 10/30/2020, 2:32 p.m. EST: This story has been updated to include additional context.