Florida Shooting Survivor Not Given Scripted Question But Pulled For Speech At CNN Town Hall, Network Source Claims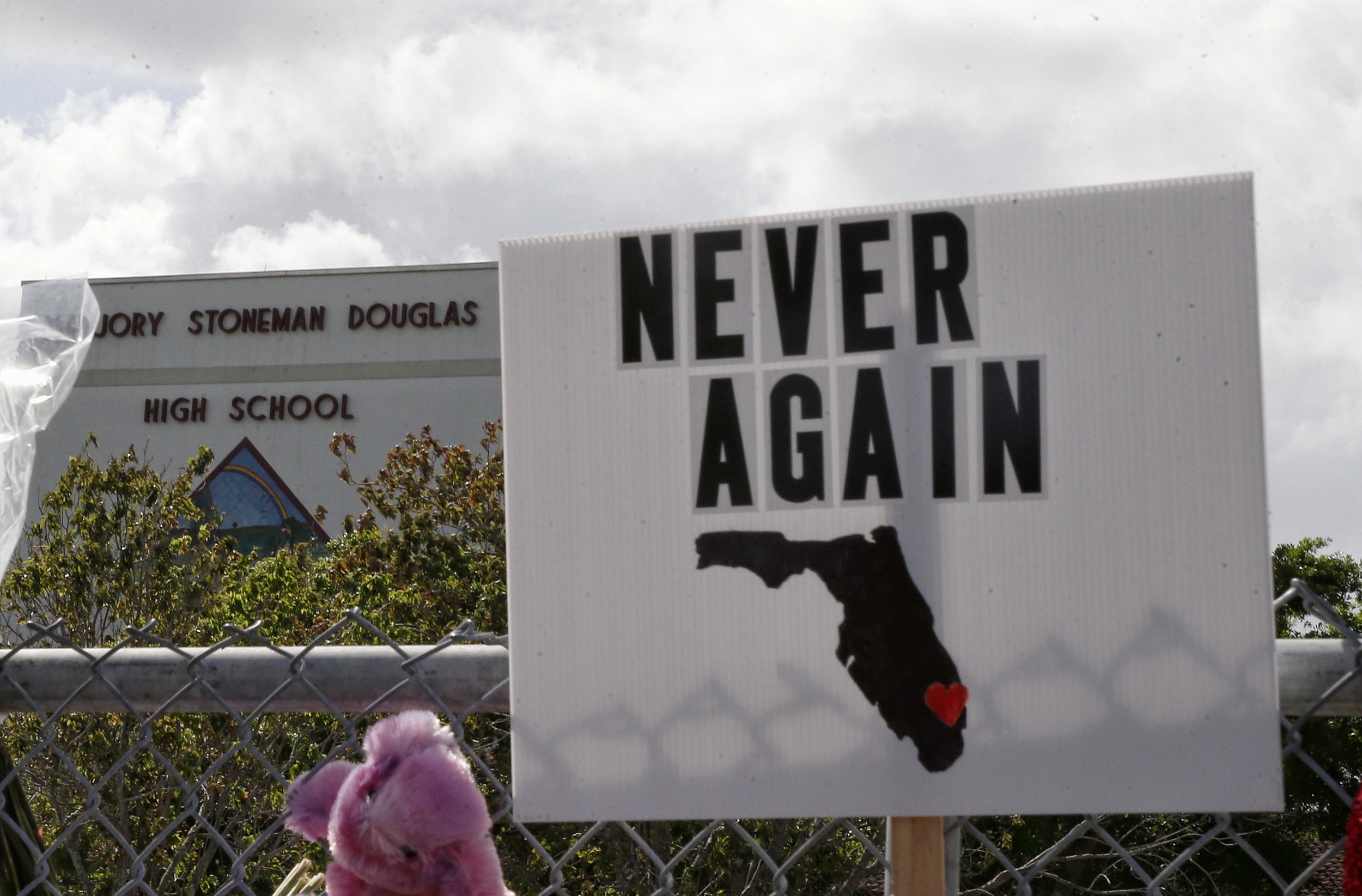 CNN has denied providing a scripted question to a survivor of last week's school shooting in Parkland, Florida, prior to Wednesday night's town hall on gun control issues. The network stated it never scripts its town halls and that the teenager's father instead pulled him from the production.
Colton Haab, a Marjory Stoneman Douglas High School junior, claimed Wednesday night to ABC affiliate WPLG-TV that the cable news network had asked him to prepare a speech and questions. Haab is also a member of the schools' junior ROTC program and shielded classmates with Kevlar vests during last week's mass shooting that left 17 people dead.
Haab wanted to specifically speak about former military veterans serving as armed security for schools, but it became clear to the network that he intended to give more of a speech than stay in the town hall, question-and-answer format, a source familiar with the production told Newsweek.
"We asked him to expand on his original question but the town hall wasn't the place for a speech at which point his father declined for him to participate," the source said.
"CNN had originally asked me to write a speech and questions and it ended up being all scripted," Haab told WPLG-TV. "I expected to be able to ask my questions and give my opinion on my questions."
But CNN pushed back on Haab's claim and offered him the chance to appear on the network Thursday to discuss his views.
"There is absolutely no truth to this," CNN spokesperson Richard Hudock told Newsweek in an emailed statement. "CNN did not provide or script questions for anyone in last night's town hall, nor have we ever. After seeing an interview with Colton Haab, we invited him to participate in our town hall along with other students and administrators from Marjory Stoneman Douglas High School. Colton's father withdrew his name from participation before the forum began, which we regretted but respected. We welcome Colton to join us on CNN today to discuss his views on school safety."
The network received significant pushback from conservatives, who blasted CNN for silencing a dissenting voice in the gun control debate. "Scripted question" became a top trend on Twitter Thursday morning.
The emotional and rousing town hall pitted Parkland survivors against U.S. Senator Marco Rubio and NRA spokesperson Dana Loesch to discuss and answer questions about the future of gun control and how mass shootings could be prevented in the future.