CNN Accused of Blackmailing The Reddit User Who Made Trump Wrestling Meme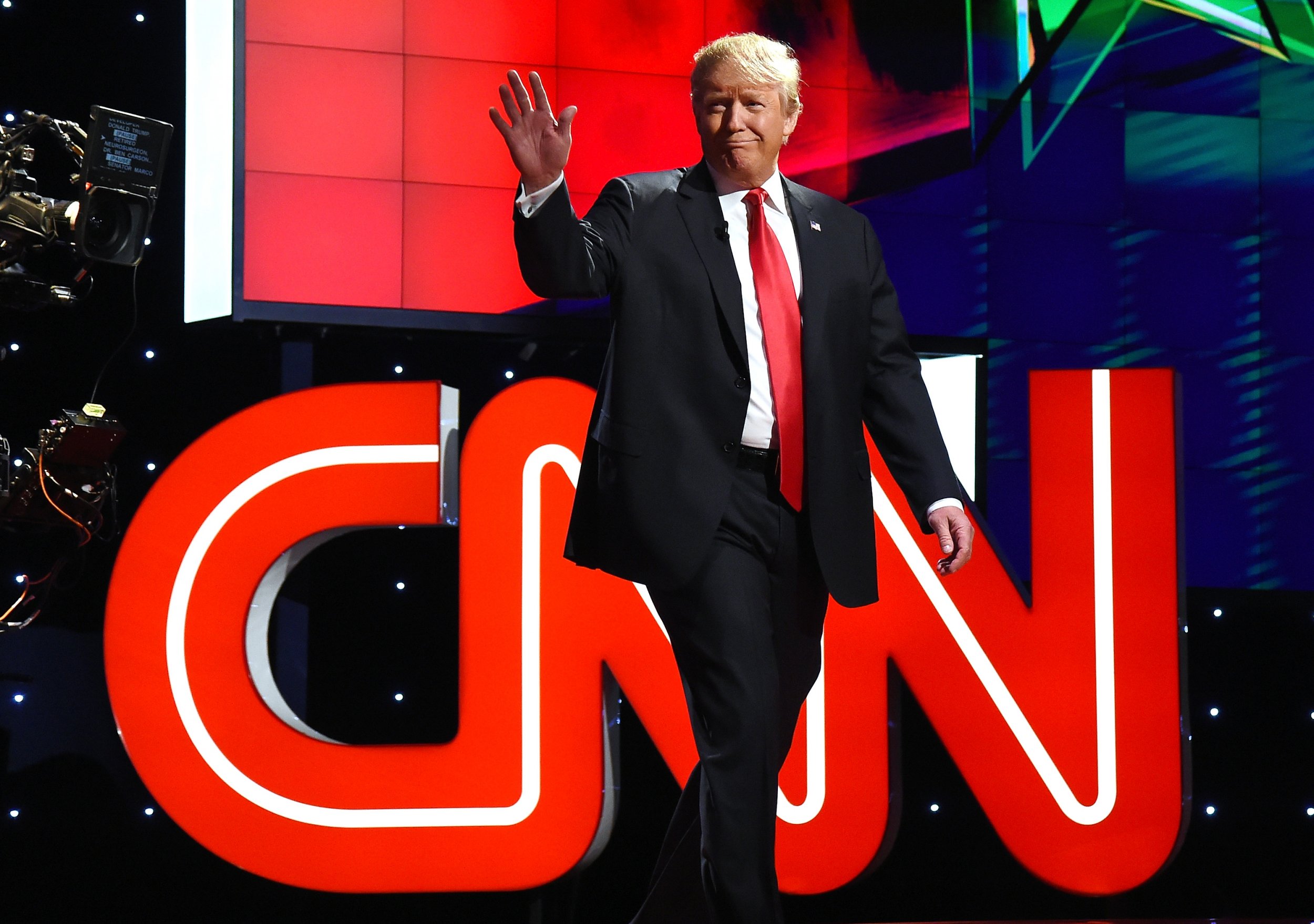 CNN is once again the target of the right's ire, this time for outing the Reddit user who allegedly created an anti-CNN video championed by President Donald J. Trump. That video shows Trump participating in a professional wrestling match in which he body-slams Vince McMahon, chief executive of World Wrestling Entertainment.
The original video was recorded in 2007, during WrestleMania 23, while the crudely doctored video that appeared on Reddit and was approvingly tweeted by Trump was made last Wednesday. Showing a CNN logo where McMahon's head should be, some have called it an incitement to violence toward journalists.
RELATED: CNN denies blackmailing GIF creator
On Tuesday, CNN's Andrew Kaczynski published a report in which he claimed to have identified the Reddit user behind the doctored video. That user had gone by the name HanAssholeSolo on Reddit. Kaczynski wrote that he "was able to determine key biographical details, to find the man's name using a Facebook search and ultimately corroborate details he had made available on Reddit." He attempted to contact HanAssholeSolo, who did not respond.
In apparent anticipation of the CNN story, HanAssholeSolo deleted his other posts on a section of Reddit called /The_Donald, where many right-wing memes originate. Some of the other Reddit posts by HansAssholeSolo included plainly racist imagery and ideation, as well as insinuations that CNN was controlled by a Jewish cabal, an image of the White House with mosque-like minarets and a map conflating Democratic voters with urban criminality.
In their place, the embattled Reddit user posted an apology, according to Kaczynski. That apology said, in part:
I would also like to apologize for the posts made that were racist, bigoted, and anti-semitic. I am in no way this kind of person, I love and accept people of all walks of life and have done so for my entire life. I am not the person that the media portrays me to be in real life, I was trolling and posting things to get a reaction from the subs on reddit and never meant any of the hateful things I said in those posts.
As of this writing, the apology has been deleted and HanAssholeSolo's account disabled.
Kaczynski said that the Reddit user subsequently made contact and that he "sounded nervous about his identity being revealed and asked to not be named out of fear for his personal safety and for the public embarrassment it would bring to him and his family."
Many on the right, however, took issue with the conditions on which Kaczynski granted HanAssholeSolo:
CNN is not publishing "HanA**holeSolo's" name because he is a private citizen who has issued an extensive statement of apology, showed his remorse by saying he has taken down all his offending posts, and because he said he is not going to repeat this ugly behavior on social media again. In addition, he said his statement could serve as an example to others not to do the same
CNN reserves the right to publish his identity should any of that change.
Kaczynski has not yet responded to an inquiry sent by Newsweek on early Wednesday morning regarding the conditions on which anonymity was granted to the Reddit user. Media outlets sometimes use anonymous sources to protect the safety of those sources, or, in less extreme situations, to ensure that the relationship between source and reporter isn't threatened. Moral contingencies such as the one suggested by Kaczynski are uncommon.
Prominent alt-right supporters of Trump — and of his divisive Twitter habit — took to social media to denounce Kaczynski and his "doxing" of the Reddit user, a term for publicly revealing the real-life identity behind an Internet account or persona (Kaczynski did not actually reveal HanAssholeSolo's identity, thus invalidating the doxing accusation).
The trending hashtag, #CNNBlackmail, made clear what many on the right thought about Kaczynski's conditions of anonymity. Among the critics was Julian Assange of Wikileaks, which published troves of emails from Hillary Clinton's presidential campaign over the summer:
Twitter users determined that the Reddit user behind HanAssholeSolo was only 15 years old, though it is not clear how that conclusion was reached (the detail does not appear in Kaczynski's story). Meanwhile, a user on 4chan declared a "full scale meme war" against CNN:
Kaczynski defended himself on Twitter as criticism started to mount:
Some indeed thought the whole outrage overblown, yet another media crisis manufactured by the alt-right.
It's impossible to determine how Trump came upon the video by HanAssholeSolo. That Reddit user seems unhappy about his newfound fame. "I should have never even said anything," he told Kaczynski.