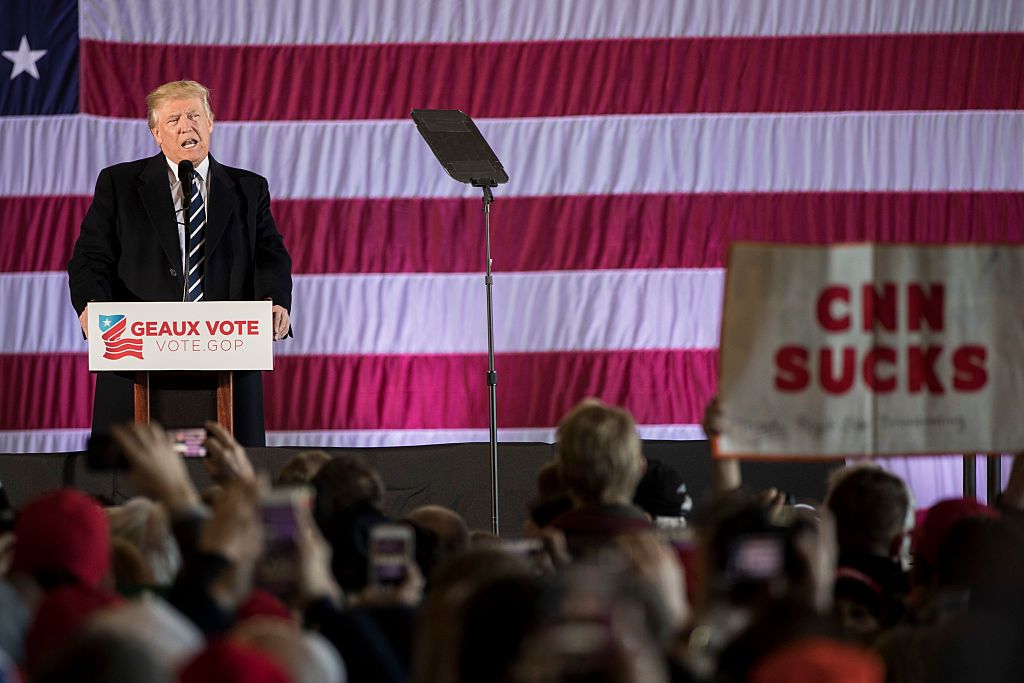 CNN's announcement of new publishing restrictions on articles about President Donald Trump and Russia, as reported by Buzzfeed, has delighted right-wing media.
Populist website Breitbart reported that the "very fake news scandal" was consuming the network, while Fox News host Sean Hannity taunted CNN's Jeff Zucker on Twitter.
CNN has long been accused of liberal bias by critics and has been one of the key focuses of President Donald Trump's relentless rhetorical assaults against what he has branded the "fake news" media.
Trump aimed barbs at the network during his 2016 election campaign; White House press secretary Sean Spicer accused it of spreading unsubstantiated rumours in a bid to attract viewers. In his first press conference as president, Trump shouted down CNN's Jim Acosta after denouncing the news network from the podium.
The following month, CNN was one of several media organizations denied access to an off-camera press briefing with Spicer, while handpicked reporters from conservative websites were invited. A pro-Trump Political Action Committee (PAC) even tried to run an ad on CNN in which the words "fake news" were superimposed on an image of network anchors.
Another factor in CNN's nervousness is likely to be the declining faith in traditional news outlets, with a September 2016 Gallup poll finding that confidence in mass media to "report the news fully, accurately and fairly" had dropped to the lowest level recorded by the pollster, with only 32 percent saying the media had their trust.
In such an environment, it is hardly surprising that CNN is taking care to make sure the "fake news" label does not stick, and tightening its coverage of Trump's alleged Russia ties, where key devel0pments have been leaked to media by officials on condition of anonymity.
CNN's retracted story, which alleged that the Senate Intelligence Committee was probing claims that the chief of a $10 billion Russian investment fund had met with a member of Trump's transition team days before the president's inauguration, was based on a single unnamed source.
News organizations generally rely on multiple, independent sources to verify key claims.
To avoid another such situation, stories involving Trump and Russia now require the approval of senior executives before publication. The network is aiming to bolster its credibility in the face of unprecedented White House attacks and rising public skepticism about its integrity.