CNN Guest Addresses White Males Dominating 2020 Polls: 'We Look At Any White Man And Think They Can Lead'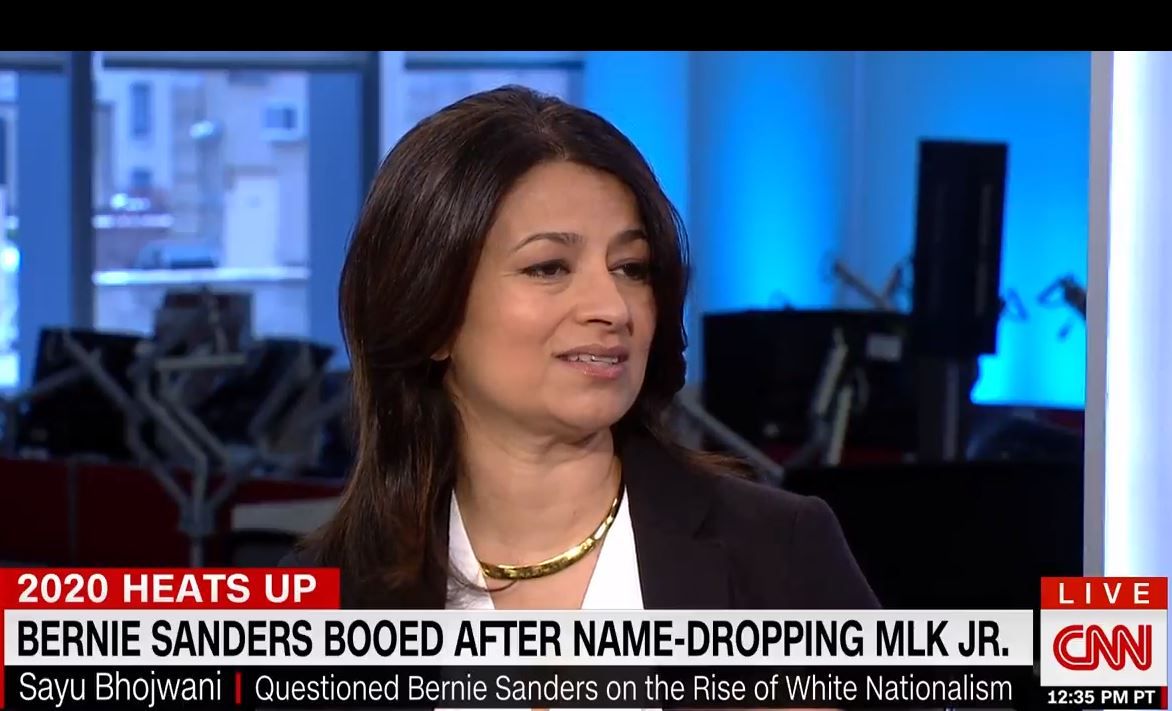 A Thursday CNN segment asking why the Democratic Party's top two 2020 candidates are white males zeroed in on how many Americans are simply comfortable with the appearance of white men in leadership roles.
CNN Newsroom guest and former New York City Commissioner of Immigrant Affairs Sayu Bhojwani said one reason behind Senator Bernie Sanders and former Vice President Joe Biden holding large polling leads is that electability is often just a "code word" for the types of leaders people are familiar with seeing in office.
Bhojwani, who previously questioned Sanders about having a tangible plan to halt the rise of white nationalism, explained how Americans frequently "look at any white man and think they too can lead."
"There is a tendency to look at the people who are already in leadership and say our future leaders should look just like that," Bhojwani said on CNN Thursday. "And so there is obviously a lot, we see a lot, of white men in leadership and we look at any white man and think they too can lead and forget there are systemic reasons why white men are the people in power."
The CNN Newsroom segment addressed Sanders being criticized at Wednesday's "She The People" event in Houston after he failed to specify a plan for including women of color that appeased the audience. He also was booed by some audience members for name-dropping Rev. Martin Luther King Jr. while on stage.
"It's just not enough to have a diverse staff," Bhojwani continued. "It's not enough to talk about how you're going to stand up against racism. We really need to see very specific things that are going to happen to make us feel like we are going to be protected by the future president."
Bhojwani commented in a piece for The Daily Beast Wednesday about women of color slamming the "white male tilt" of the Democratic primary contenders.
"Electable is code word for the type of leader [people are] used to seeing, the type of leader [they're] comfortable with," remarked Bhojwani, who is head of the New American Leaders Action Fund, which assists immigrant candidates running for office. "And that is absent any understanding of the systemic issues that prop up white men."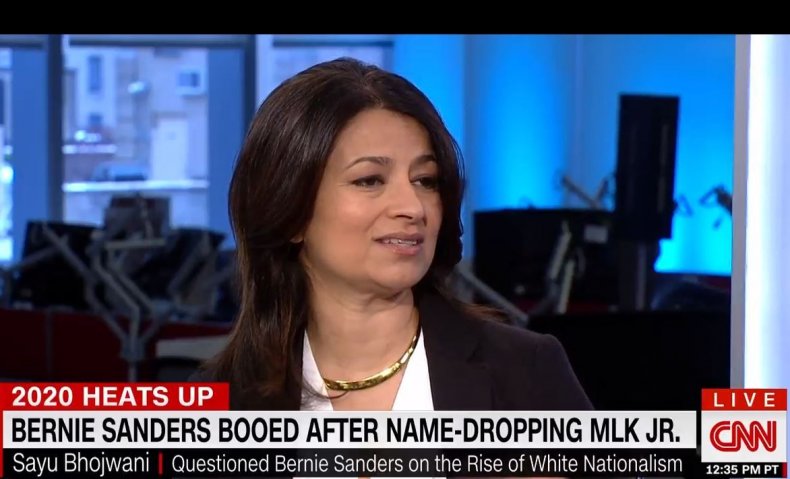 Thursday's CNN segment highlighted a quote from Pythia Public Affairs co-founder Alexis Grenell, who lamented other white men in the presidential race, including South Bend, Indiana, Mayor Pete Buttigieg and former Texas representative Beto O'Rourke, who are gaining more immediate acceptance than female or minority Democratic candidates.
"While Biden and Sanders are well-established candidates with decades of public service and national name recognition, it's galling to see previously obscure men with limited accomplishments like 'Beto' and 'Mayor Pete' leapfrog over women whose outsized accomplishments and respective resumes would put most people to shame."
Bhojwani called on the Democratic primary candidates to create a national task force to respond to white nationalism, asking "How are you going to address systemic white racism in government agencies, how are you going to make sure that this rampant disease of white nationalism is going to get responded to?"
Bhojwani is author of the book, People Like Us: The New Wave of Candidates Knocking at Democracy's Door, which highlights political newcomers in the face of the "overwhelmingly white, male, moneyed, and Christian" members of the country's leadership establishment.