CNN's Brooke Baldwin on Contracting Coronavirus: 'It Was Relentless, Scary, and Lonely'
Two weeks after testing positive for the new coronavirus, CNN Newsroom anchor Brooke Baldwin detailed her experience with the illness in a personal essay published by the news organization Sunday morning.
In it, Baldwin described the virus' physical and emotional tolls, chronicling days of unrelenting body aches, fevers and low spirits during an initial stretch of near-total solitude.
"Under the influence of coronavirus, as each day came to a close, I would often cry, unable to stave off the sense of dread and isolation I felt about what was to come," she wrote, recalling how her symptoms manifested in waves as the virus ran its course.
"Over two weeks, the fever, chills, and aches would sometimes leave just long enough to fool me into thinking I was finally recovering. Then they would revisit me with a vengeance," Baldwin continued. "I never knew when it would end. It was relentless, scary, and lonely."
Recounting her path toward eventual recovery, Baldwin noted that human connection proved most therapeutic, just as isolation proved most debilitating. "The isolation might be worse than the body aches," she said.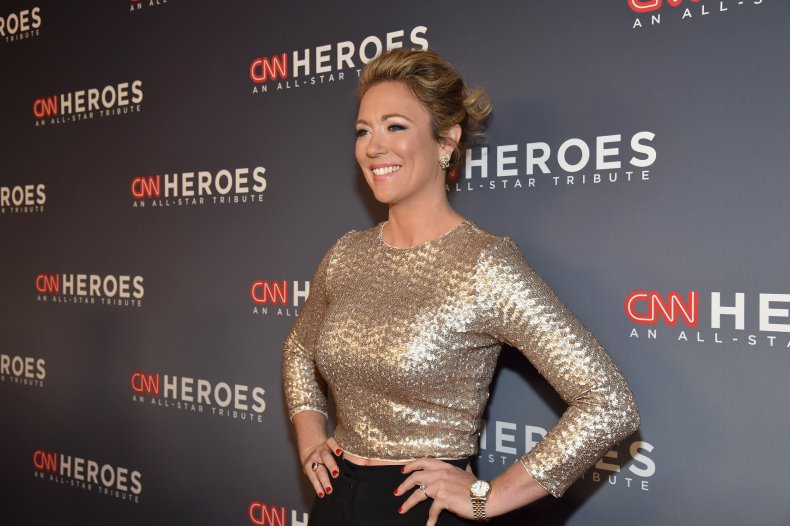 Though Baldwin and her husband sequestered in separate rooms for several days after learning she had contracted coronavirus, the reporter explained that maintaining complete physical distance soon became "impossible" in light of the difficult circumstances. Baldwin called his efforts to comfort her after that point "restorative beyond measure," and confirmed he still has not developed any symptoms that suggest she transmitted the virus to him.
"Get him one of those antibody tests because so far <<knock on wood>> the man has yet to get sick," Baldwin wrote. Antibody tests are designed to identify individuals who have already contracted the coronavirus, including asymptomatic carriers, in an effort to understand the actual scope of the outbreak and determine possible immunity.
Baldwin first informed the public of her coronavirus diagnosis in an April 3 Instagram post, saying she had tested positive but felt "lucky" to fight it without underlying health conditions, unlike so many others. Her announcement post also called out healthcare employees for "doing the real work right now" and told CNN viewers she was eager to return to work as soon as possible.
Chris Cuomo, one of Baldwin's CNN colleagues, contracted the new coronavirus earlier this month as well. While broadcasting his news program Cuomo Prime Time from quarantine last week, the host discussed the virus' impact on mental health.
"This virus creates emotional illness and creates psychological illness," Cuomo said. "I'm telling you, it is in my head. Not just figuratively, in terms of it messing with you because you've been sick for a long time."