CNN's Don Lemon Slams Own Network for Blocking Out Wisconsin Nazi Salute Students' Faces
CNN news anchor Don Lemon has criticized his own network for blurring the faces of a group of Wisconsin high school students who performed Nazi salutes in a picture that has gone viral.
The students were old enough to understand their actions and take responsibility for the offense they had caused, he said.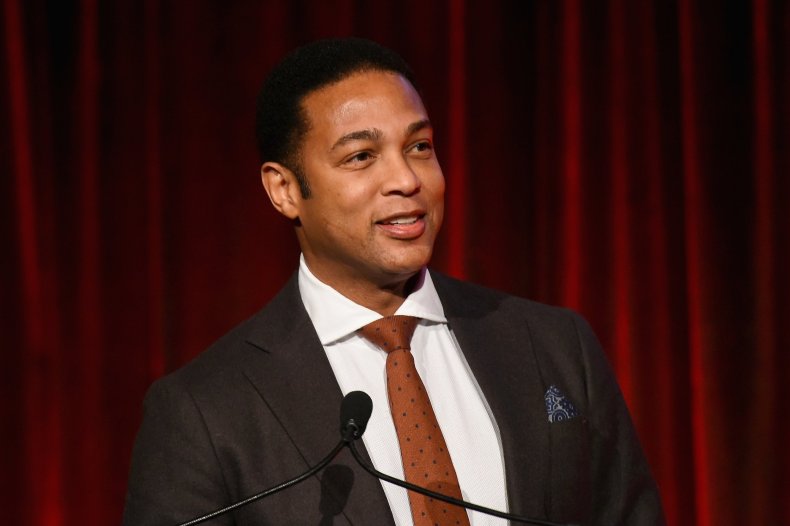 An image of more than 50 young men, almost all performing the salute, had been circulating on social media this week. The teenagers were students from Baraboo High School, who attended junior prom around the time the photo was taken, according to journalist Jules Suzdaltsev.
One student—who refused to make the gesture—told Suzdaltsev that the photographer had asked the group to perform the salute.
Discussing CNN's coverage of the scandal with fellow host Chris Cuomo, Lemon asked why the network had chosen to obscure the faces of the students. "A lot of them are minors," Cuomo said." But Lemon answered: "They put it on social media for everyone to see."
"I've gone back and forth about this all day," Lemon continued. "I know how I feel about what they did. I'm just waiting for the excuse, for people to start saying, 'Oh why ruin all these kids' lives and whatever?' Well they did it to themselves.
"By the time you are that age, you should know better when it comes to these matters."
The CNN anchors blasted a culture of racist bullying that had allegedly flourished at the school. Suzdaltsev had tweeted that numerous students reported racist, sexist, homophobic and transphobic bullying at the school to him after the photo emerged online.
"They're learning this behavior from someone else. This doesn't happen in a vacuum…They learned it from their parents and from people that they're in close proximity with," Lemon said. "It's a whole new crop of bigots that they're creating with these young people."
But a statement issued by the Baraboo School District condemned the photo and rejected claims of a culture of bullying. "We want to be very clear: The Baraboo School District is a hate-free environment where all people, regardless of race, color, religion, creed, sex, sexual orientation, gender identity, national origin or ancestry, are respected and celebrated," the statement read.
The district tweeted that it would launch an investigation into the image.