CNN's Don Lemon Takes Exception to Donald Trump Calling Stormy Daniels 'Horseface': 'Does He Own a Mirror?'
CNN host Don Lemon has hit out at President Donald Trump over the U.S. leader's description of adult film star Stormy Daniels, whose real name is Stephanie Clifford, as "horseface."
"I don't usually like to talk about people's looks," Lemon said during a discussion with fellow CNN personality Chris Cuomo.
"Does he own a mirror? He keeps talking about people gaining weight and how people look, does he own a mirror that doesn't have Vaseline over it or a cloth?" he said.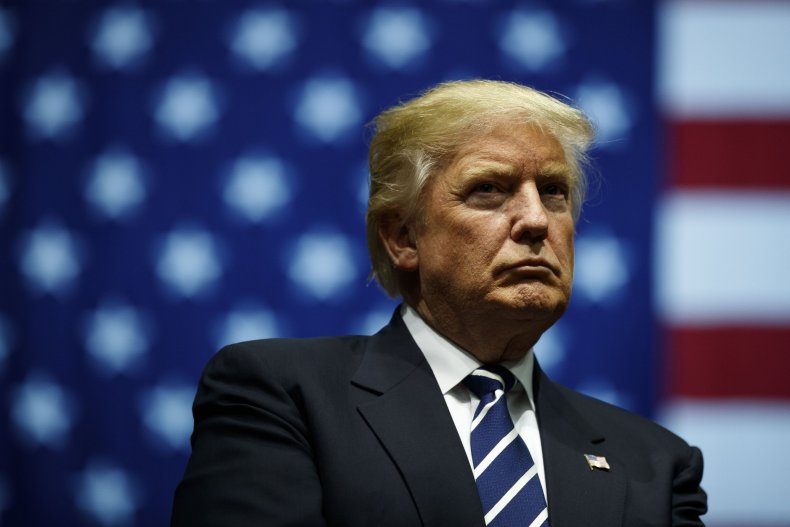 Trump hurled the "horseface" insult at Daniels on Tuesday, after a judge dismissed a defamation lawsuit the adult film star had filed against the president over his tweets.
The president and film star are still locked in a separate legal battle over money Daniels says she was paid to cover up an alleged affair with Trump.
Misspelling Daniels' name, Trump wrote on Tuesday: "'Federal Judge throws out Stormy Danials lawsuit versus Trump. Trump is entitled to full legal Fees'," citing Fox News.
"Great, now I can go after Horseface and her 3rd rate lawyer in the Great State of Texas," Trump said, referring to Daniels and her lawyer, Michael Avenatti.
"She knows nothing about me, a total con!" he added.
Lemon said that he believed the president's comments were simply "built into the sauce for Donald Trump," after reflecting on other instances where the U.S. leader has made derogatory comments about women and their appearances.
"Donald Trump is no prize and if I were him, not that I'm one either, I would keep my thoughts about other people's looks to myself," Lemon said.
Both Cuomo and Lemon agreed that Trump should "know better" than to make derogatory comments that they said are ultimately "eroding" public discourse.
Both Daniels and her lawyer have taken to Twitter to condemn Trump's insulting comment, with the adult film star writing: "Ladies and Gentlemen, may I present your president."
"In addition to his...umm...shortcomings, he has demonstrated his incompetence, hatred of women and lack of self-control on Twitter AGAIN!" she said.
"And perhaps a penchant for bestiality," Daniels quipped over Trump comparing her to a horse, before adding: "Game on, Tiny."
Avenetti branded Trump a "disgusting misogynist and an embarrassment to the United States" over his comment.
"Bring everything you have, because we are going to demonstrate to the world what a complete shyster and liar you are," he said.
"How many other women did you cheat on your wife with while you had a baby at home?" he added.
In August, Trump's former personal lawyer, Michael Cohen, pleaded guilty to campaign finance violations over payments he made to Daniels, as well as former Playboy model Karen McDougal. The payments were made ahead of the 2016 election, to allegedly cover up sexual affairs Trump had with both women roughly a decade before the election.
Both affairs are alleged to have happened in 2006, the same year Trump's wife, Melania Trump, gave birth to the couple's son Barron.