CNN's Jeffrey Toobin Praises Trump Impeachment Defense Lawyer Pam Bondi, Says She Showed 'How Sleazy the Hiring of Hunter Biden Was'
CNN's chief legal analyst Jeffrey Toobin praised former Florida Attorney General Pam Bondi for one aspect of her defense of President Donald Trump during the impeachment trial Monday, saying she did an "effective job" talking about Hunter Biden.
Toobin was however critical of the rest of Trump's defense team's work today, including Bondi and attorney Eric Hershmann's condemnation of former Vice President Joe Biden.
"I thought Attorney General Bondi did an effective job at showing how sleazy the hiring of Hunter Biden was," Toobin told Jake Tapper and Wolf Blitzer Monday. "There is no way to dress that up. He was given a great deal of money for a job he was unqualified for and the only reason he got it is because he was the vice president's son."
Hunter Biden joined the board of Burisma Holdings, a Ukrainian natural gas company in 2014. With his father Joe serving as Vice President in the Obama administration, many believed that Hunter Biden was only hired for his famous and familiar name. That assertion was backed up by National Security Council member and impeachment inquiry witness Lt. Col. Alexander Vindman.
When asked by White House counsel Steve Castor if Hunter Biden was qualified for his position at Burisma, Vindman answered, "As far as I can tell, he didn't seem to be, but like I said, I don't know his qualifications."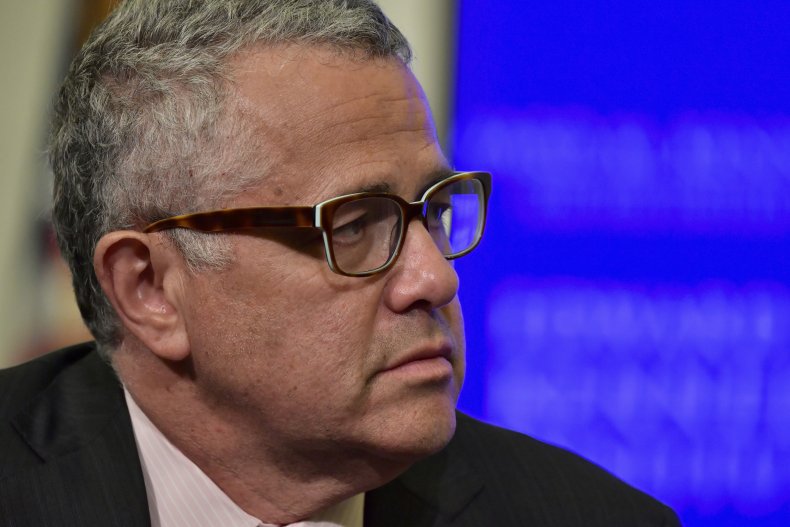 Toobin was less enthusiastic about the Trump defense team's treatment of former Vice President Joe Biden, calling their discussion of Biden's role at the time "a parade of lies."
"Just outrageously false in every fact, in every insinuation, particularly in this idea that [Biden] engineered the firing of Viktor Shokin, the prosecutor, to benefit his son," Toobin said. "That is a complete falsehood, it's been debunked many times. Since Joe Biden is the one who is running for president, that seems to be enormously important."
"If you were a moderately to low-informed viewer and all you knew about Hunter and Joe Biden was what you heard today," Toobin warned, "you'd be pretty outraged. You'd be concerned and you might be one of the people who, when the president starts holding rallies again, will be chanting 'lock him up.' Because you know that's already started to happen and it will happen if Joe Biden is the nominee."
Formerly Ukraine's prosecutor general, Viktor Shokin claimed that he would investigate Burisma Holdings in an attempt to rid Ukraine of corruption. However, when that investigation never materialized, Biden echoed other international leaders by calling for Shokin's removal.
During a 2018 event at the Council of Foreign Relations, Biden took credit for Shokin's removal by saying Ukraine would not get a billion dollars' worth of aid from the Obama administration if Shokin were not removed from his position.
"I looked at them and said: I'm leaving in six hours," Biden said of the meeting between himself and Ukrainian officials. "If the prosecutor is not fired, you're not getting the money. Well, son of a b*tch. He got fired. And they put in place someone who was solid at the time."
Shokin was fired in March 2016.
Newsweek reached out to Biden for comment but did not receive a response in time for publication.