CNN's Jim Acosta Suggests Sarah Sanders Doesn't Hold Many Briefings Because She's Afraid to Talk About Trump's Legal Problems
After White House Press Secretary Sarah Huckabee Sanders gave her first briefing in 42 days on Monday, CNN journalist Jim Acosta suggested that the reason why there haven't been many press conferences lately lies in Sanders' fear that she may be asked legal questions about President Donald Trump which could get her in trouble.
Commenting on the press briefing earlier today, Acosta noted that "there are so many difficult questions for this White House to answer."
"I think this issue of the president referring to Democrats as anti-Jewish... that's naturally going to dredge some old questions from his past," he continued. "Obviously Democrats don't hate Jewish people, that is just a silly thing to say."
Acosta also speculated on why be believes Sanders has been avoiding regular briefings. "Going to back to that issue of why there haven't had any briefings lately, there are legal questions that are going to twist any press secretary into a pretzel," he said. "Because, obviously, Sarah Sanders is not going to want to say something from the podium that might get her hauled into the special counsel's office."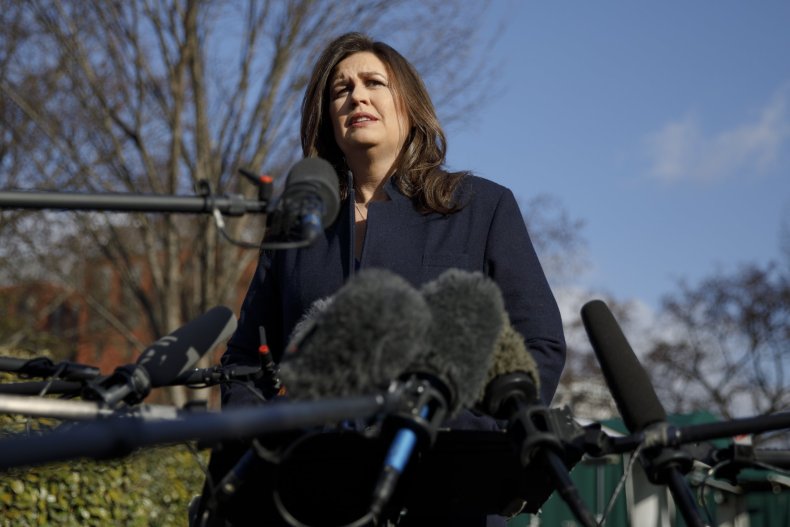 During the briefing, Sanders and Acosta, who regularly spar during conferences, argued over Trump's reported remarks to GOP donors about how "Democrats hate Jewish people."
When first asked by NBC's Hallie Jackson if the president really thinks that "Democrats hate Jews," Sanders sidestepped the question.
"Democrats have had a number of opportunities to condemn specific comments and have refused to do that," she responded, referring to the controversy surrounding Democratic freshman Rep. Ilhan Omar over her alleged anti-Semitic remarks.
Acosta opened with a question about whether Trump asked Gary Cohn to block AT&T's merger with Time Warner, before revisiting Trump's comments "about Democrats and Jewish people," asking whether that kind of rhetoric is "beneath" Americans.
"Do you think that the president has thought, at all, going into the 2020 campaign that the rhetoric just needs to be lowered?" the CNN White House correspondent asked. "Whether it's talking about Democrats, the media, immigrants, or should we just plan on hearing the president use the same kind of language that we heard in 2016 and all through the first couple years of this administration?"
Sanders responded by saying that it's a "great shame" that Democrats wouldn't unify to condemn anti-Semitic comments. "The president has been clear on what his position is, certainly what his support is for the people and the community of Israel," she added.
"Democrats don't hate Jewish people, that's just silly," Acosta said. "It's not true."
Watch the CNN segment below: