CNN's Nerve-Jangling 'Key Race Alerts'? Sponsored by the Meditation App Calm
Election Day phase two started Wednesday morning when Americans awoke to find the jury still out on who will be the next president. In what may be 2020's best advertising so far, the Calm meditation app sponsored CNN's Key Race Alert coverage for a small reminder to stop and breathe, even when the election stress seems unbearable.
A spokesperson from Calm told Newsweek the app's decision to sponsor the CNN coverage came from the uneasiness throughout 2020. "We understand the uncertainty of this election cycle can be a source of anxiety for many of us, especially as it coincides with an ongoing pandemic," they said via email. "Our goal during CNN's Key Race Alerts was to provide viewers a moment of Calm, and a reminder to take a deep breath during a stressful night."
In addition to a logo for the app being shown during CNN's coverage, the app aired a few commercials that asked viewers to breathe and relax for 30 seconds. Relaxing scenes, like rain or a beach, were featured with the moment of pause.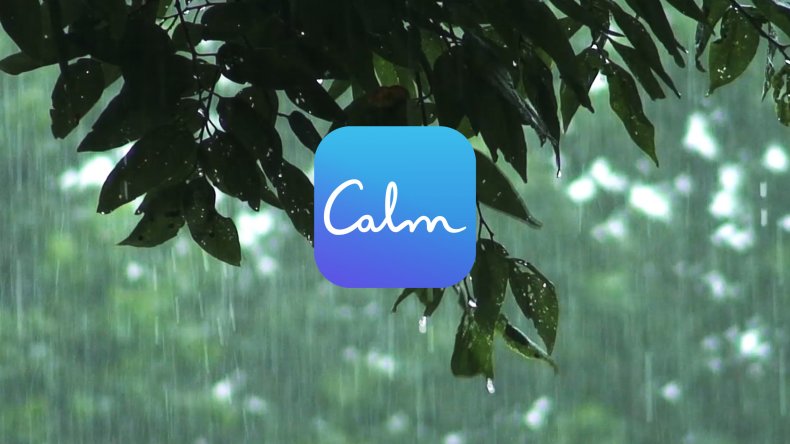 Some viewers applauded the decision to offer moments of stress relief during the otherwise tense evening. Others thought the partnership was ironic and comedic, given the fast-paced and unpredictable nature of election night. The difference in opinion was seen throughout Twitter conversations on Tuesday.
Calm is a meditation and sleep-promoting app that encourages users to slow down, center themselves and relax. In addition to normal meditation prompts, the app has specific series that target unique life experiences. The app also has "sleep stories" which feature whimsical and relaxing tales to help listeners fall asleep. For added interest (and an additional fee), famous voices like Matthew McConaughey and Harry Styles continue to the storytelling.
The app's Twitter feed was full of useful tools on Tuesday, and continued with the uplifting content on Wednesday, too. Some tweets, like this one that suggested sensory ways to dismantle anxiety, were retweeted hundreds of times.
And Calm is still offering tools for stressed-out Americans all week long. The spokesperson explained their resource hub is currently offering more free coping and calming tools. You can access them here.
Though Calm has free features, not all content can be unlocked without a subscription. The app is currently offering 40 percent off of Calm Premium in addition to the free tools. This appears to be a deal that only applies to an annual membership, which is normally $69.99 per year.