CNN's Toobin Slams Romney's 'Act of Cowardice' Over Secret Twitter Account: 'Be a Big Boy,' 'Criticize' Under Your Name
CNN legal analyst Jeffrey Toobin on Monday criticized Republican Senator Mitt Romney for using a secret Twitter account under the nom de plume "Pierre Delecto."
Romney confirmed over the weekend that he was behind the anonymous social media account, which he has used to defend himself in tweets to journalists and congressional lawmakers. The Atlantic published a profile on Romney on Sunday morning, where he revealed that he uses a different Twitter account to keep up with politics. "I won't give you the name of it," he said, before revealing he had followed "668 people" with the account.
When the publication later asked Romney to confirm that he was referring to an account by the name "Pierre Delecto," the Utah senator replied: "C'est moi," which is French for "it's me."
Commenting on Romney's admission during an appearance on CNN's The Situation Room with Wolf Blitzer, Toobin called the GOP senator's secret account a "remarkable act of cowardice."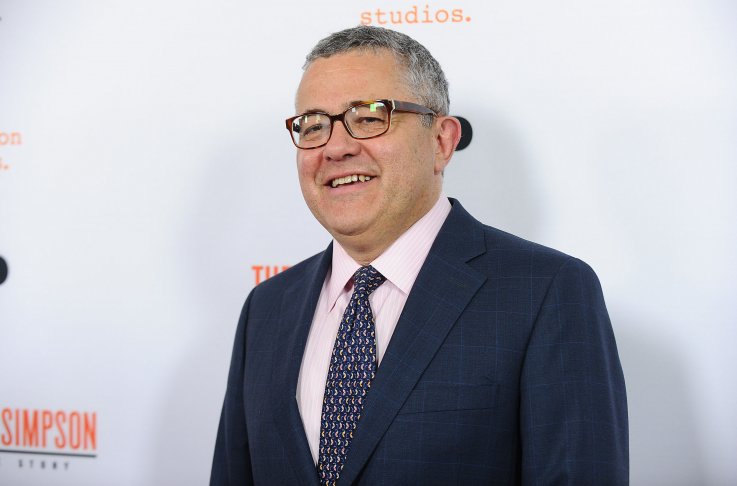 "What is he afraid of? He was just re-elected—elected to the Senate," Toobin said. "He's very popular in Utah. Why does he have to use this fake name? It is indicative of how he's—Republicans hide from the president."
He added: "But I think Senator Romney should be a big boy and criticize under his own name."
Toobin was not the first public figure to criticize Romney's secret Twitter account. During an appearance on Fox & Friends on Monday, former Arkansas Governor Mike Huckabee compared Pierre Delecto to ex-Democratic congressman Anthony Weiner's pseudonym, "Carlos Danger," which he used to exchange inappropriate texts with underage females.
"He's got a secret Twitter account. I find this just really stunning," Huckabee said. "The man is 72 years old. Having fake Twitter accounts on social media, that's the work of kids, cowards, couch potatoes and perverts like Carlos Danger."
New Jersey Senator Cory Booker, a 2020 Democratic presidential candidate, jokingly told reporters in New Hampshire on Monday morning that Romney's secret account has inspired him to create his own.
"I now know I can get some fake Twitter accounts, which I'm going to start running I think... really want one now. I want a pseudonym," he said. "Pierre Delecto. All right. I love that name. I've got to find a good one."
Booker also praised Romney for being one of the few Republicans who has criticized President Donald Trump. "I'm glad to be serving with him in the Senate and I'm glad he that he's speaking up," Booker said. "When a president of the United States is engaging in moral vandalism, I don't care if he's in your party or not in your party, we should all be speaking out to that."
CNN's Toobin Slams Romney's 'Act of Cowardice' Over Secret Twitter Account: 'Be a Big Boy,' 'Criticize' Under Your Name | U.S.