Co-Pilot Who 'Deliberately' Crashed Plane Named as 28-Year-Old German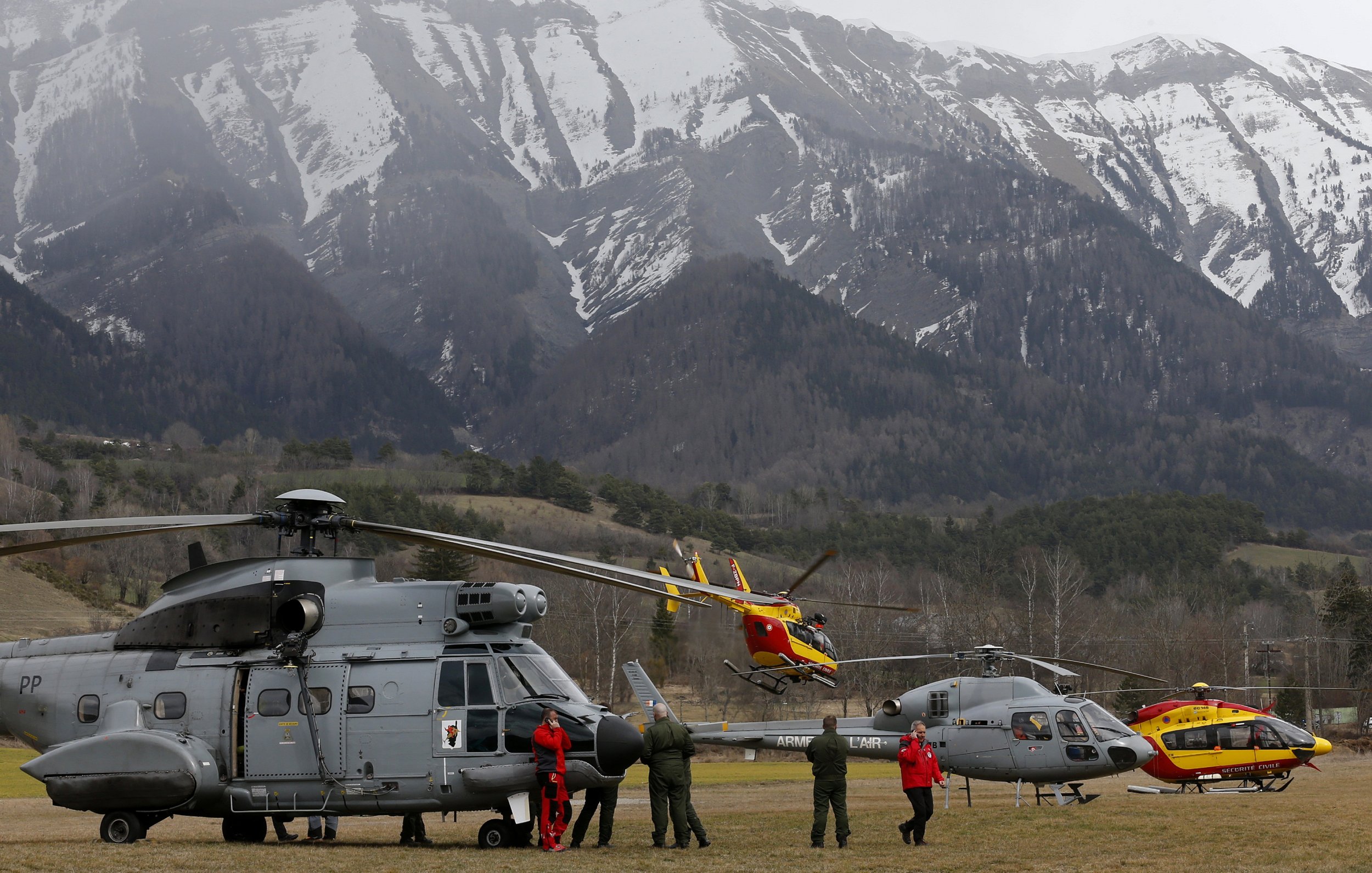 Updated | The co-pilot who is believed to have deliberately plunged Germanwings Airbus A320 into the French Alps killing all 150 passengers on board, has been formally identified as Andreas Guenter Lubitz, a 28-year-old German national from the small town of Montabaur, in Rhineland-Palatinate, Germany.
The LSC club of Montabaur, of which Lubitz was a member, posted a death notice on their website naming him before he was formally identified this morning by officials. "Andreas died as First Officer on the tragic flight," the note began. "Andreas became a member of the association as a teenager, he wanted to realise his dream of flying. He was able to fulfill his dream, the dream he has now so dearly paid for with his life. The members of the LSC Westerwald mourn Andreas and the other 149 victims of the disaster on March 24, 2015. Our deepest sympathy goes out to the families. We will not forget Andrew. The members of the Luftsportclub Westerwald."
The first officer reportedly lived with his parents in Montabaur and also kept a residence in Dusseldorf, the town's mayor Gabriele Wieland told national news agency, DPA.
The head of Lufthansa, the German carrier that owns Germanwings, said in a press conference this afternoon that the pilot had undergone intensive training and "was 100% fit to fly without any caveats".
"We have no findings at all about what motivated the pilot to do this terrible deed," Carsten Spohr said.
A mother of one of Lubitz's schoolmates later told the Frankfurter Allgemeine Zeitung that Lubitz had taken a six-month break from his pilot training in 2009 because he was suffering from depression, a fact later confirmed in today's press conference. "He had a burnout, he was in depression," said the woman, whom the paper did not name. She said her daughter had seen him again just before Christmas and that he seemed to be fine. The mother described Lubitz as a "lovely boy", recalling that "he had a good family background."
Spohr confirmed this fact during the press conference: "The co-pilot interrupted his training six years ago - I would be interested to know why.
"I cannot tell you anything about the reasons of this interruption, but anybody who interrupts the training has to do a lot of tests so the competence and fitness would be checked again," he said.
Peter Ruecker, a member of the LSC Westerwald flying club in Montabaur, told the media that Lubtiz joined the club as a teenager, aged 14 or 15. He trained as a glider pilot with the club, obtaining his glider's pilot licence there. He said that Lubitz showed no signs of depression.
"He was happy he had the job with Germanwings and he was doing well," Ruecker told RTL radio, who watched him learn to fly. "He gave off a good feeling."
Lubitz joined Lufthansa, which owns budget airline Germanwings, after completing his high school certificate, Ruecker said. He added that Lubitz was from Montabaur, unmarried and had no children, and described him as a "rather quiet" but friendly man. According to Lufthansa, Lubitz had 630 hours of flight experience. He joined Germanwings in September 2013 straight from the Lufthansa Flight Training School in Bremen.
His Facebook page, which has since been deleted, listed his interests, before it was taken down, as the German electronica band Schiller, the French superstar DJ David Guetta, his local Burger King, 10-pin bowling, aviation humour and a technical website about the A320 model of aircraft he flew into a mountainside. His Facebook profile page picture showed him sitting in front of the Golden Gate Bridge in San Francisco with a grin on his face.
The captain of the Germanwings plane has since been named as Patrick Sonderheimer by LSC Westerwald flying club , which said he had completed more than 6,000 flying hours on A 320 aircraft.
Marseille prosecutor Brice Robin said that according to cockpit voice recordings, Sonderheimer left the cockpit, presumably to go to the lavatory, and then was unable to regain access. Lubitz used this time to manually and "intentionally" set the plane on the descent that drove it into the mountainside in the southern French Alps. Robin ruled out terrorism and said Lubitz's religion is unknown.
"It was the co-pilot's intention to destroy this plane," Robin said at a press conference. There was "absolute silence in the cockpit" as Sonderheimer desperately fought to re-enter it, he said. "He pressed this button [to begin the descent] for a reason we still don't know why," Mr Robin said. "All we hear is his breathing and it is normal breathing. He didn't say a single word after the pilot left the cockpit."
Europe1, a French website, in an interview with one of Sonderheimer's former colleagues, a former Lufthansa pilot identified only as Dieter, described Sonderheimer as "one of the best".
"He was someone very reliable, he was one of the best pilots we had," he said. "I am 100% sure they did the best they could. That's what I think because I knew him very well, he was one of the best, he had a lot of experience, he had more than 6,000 flight hours behind him."