Coachella 2012: So Nice You'll See It Twice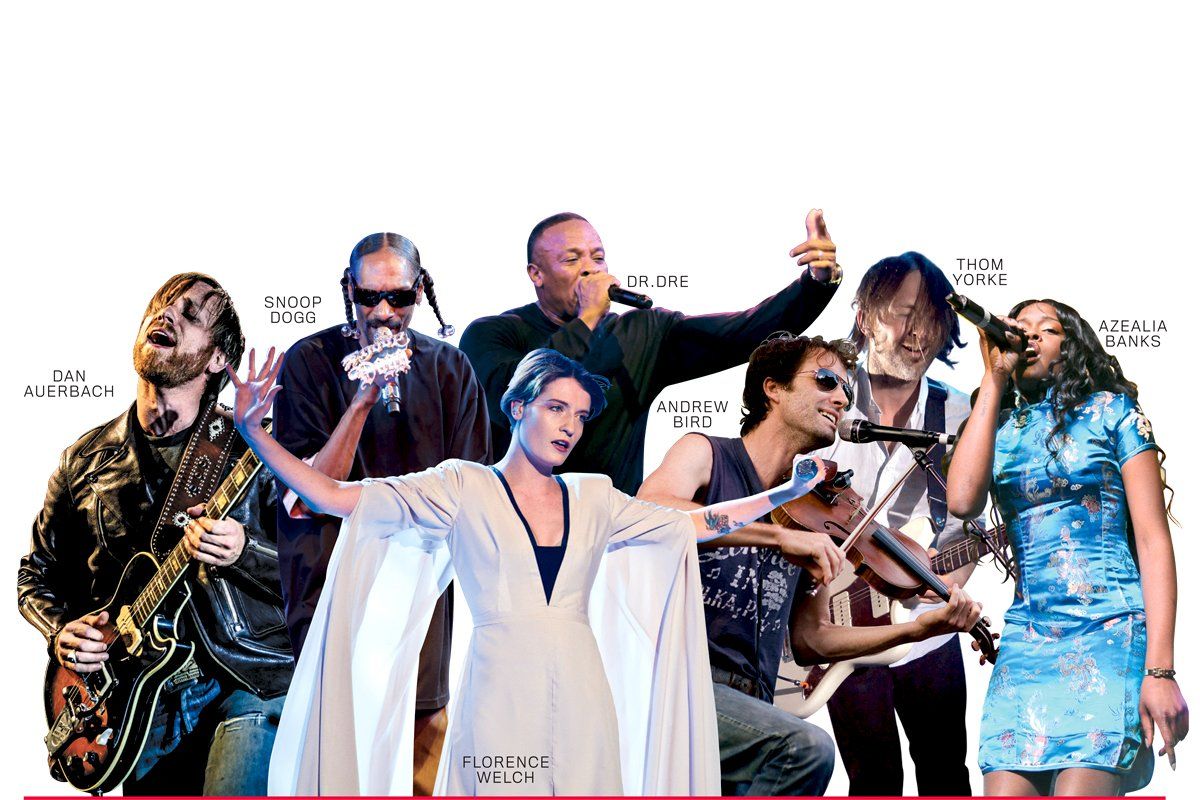 Last june, the news detonated across America's skinny-jeans-wearing populace with the shock of a 4,000-pound bomb. Hipsterdom's indie- music extravaganza, the Coachella Valley Music and Arts Festival, announced plans to expand from one three-day weekend featuring the crème de la crème of alt-rock, hip-hop, and electronica to two back-to-back events—essentially staging the same rollicking megaconcert twice—for the first time in its 13-year history.
It's a game-changer for the elite Indio, Calif., festival that has acted as a proving ground for Daft Punk, Björk, and Rage Against the Machine, as well as a showcase for such pop immortals as Madonna, Jay-Z, Paul McCartney, and Prince.
The expansion comes as a direct result of fans' frustration after all three-day passes for the 2011 event (with its 75,000 person per day capacity) sold out in less than a week. "There were a lot of people who wanted a ticket who didn't get to go. So what do you do?" Paul Tollett, Coachella's cofounder, said at the time. "Double the capacity? That's not comfortable. Raise the ticket [price]? That's not going to go over too well. Or just say, 'Tough luck. That's how many people are going.'"
Instead, he devised this new scheme to double attendance while keeping overflow crowds and traffic nightmares to a minimum. But viewed another way, the spectacle unfolding in the low California desert on April 13 to 15 and again on April 20 to 22, represents one of the great social experiments in live-concert business history. While annual music festivals like Australia's Big Day Out or England's V Festival feature multiple stages and eclectic lineups that play different cities, until now no festival has booked talent with the mandate they repeat what amounts to a command performance.
"I don't know any other situation where an artist returns to the same stage at the same site and tries to deliver that same performance they already gave," says Kirk Sommer, an agent for William Morris Endeavor, who represents three acts on this year's Coachella bill. "When these bigger festivals roll around, each artist really wants to deliver that big-slot performance ... I'd imagine there'd be some additional stress in wanting to deliver two great festival performances."
Looking back, pop music's most iconic performances have been historic one-offs. Would Woodstock still manage to rock so hard in our collective memory if Janis Joplin and Jimi Hendrix had schlepped back out to Max Yasgur's farm for a second engagement? Could Elvis Presley's 1973 international broadcast of Aloha From Hawaii Via Satellite still be considered such a hunka-hunka burnin' concert had the King come back for a return? Part of the magic of attending an event like Coachella—or any concert—is derived from the exclusivity of it all, and feeling like the weekend or the moment is impossible to recreate. Of course, fans can argue that this year it's just double the pleasure, but be prepared to hear festivalgoers try to outdo one another with proclamations of which weekend was superior.
The only thing known for sure is that the list of talent ascending the stage reads like a who's who of pop music's buzz bands, cherished nostalgia acts, and up-and-comers.
British alt-rock quintet Radiohead returns to the main stage after a triumphant 2004 Coachella performance to kick off an American arena tour. Reclusive hip-hop pioneer Dr. Dre—who created the sonic template for gangsta rap but is seldom seen in public—headlines both weekends' Sunday-night slots with rap superstar Snoop Dogg. And Akron, Ohio's high-octane rock duo The Black Keys graduate from Coachella's Gobi Tent, where they performed a few years ago, to headlining on the strength of their hot-selling, critically hailed album El Camino.
Owing to Coachella's proximity to Los Angeles, the fest is typically a Hollywood-heavy affair, teeming with movie stars, models, porn performers, and reality-TV regulars. This year they'll be able to take in indie-pop sensation Florence and the Machine, the hit-making French house-music producer David Guetta, and Harlem hip-hop upstart Azealia Banks. The gathering is also sparking reunions for the Texas hard-core outfit At the Drive-In, the Swedish punk band Refused, and Brit-pop standard bearers Pulp. And many of the 136 acts on the lineup admit to creating music especially for Coachella's ecstatic, sweat-drenched environment.
Acclaimed singer-songwriter Andrew Bird, for one, performed at Coachella in 2007 and has been preparing what he describes as the "ultimate festival song" for this year. Just don't expect him to dial in a carbon copy of his first performance on the fest's second weekend. "I know I'd be disappointed if I saw a band twice and they were sticking to a script," Bird says. "For however few repeat customers out there, you've got to mix it up. One of the most appealing things about live music is that it's so unpredictable."