Coachella 2019 Drink Tour: Absolut, Cupcake Vineyards, Peet's Cold Brew & More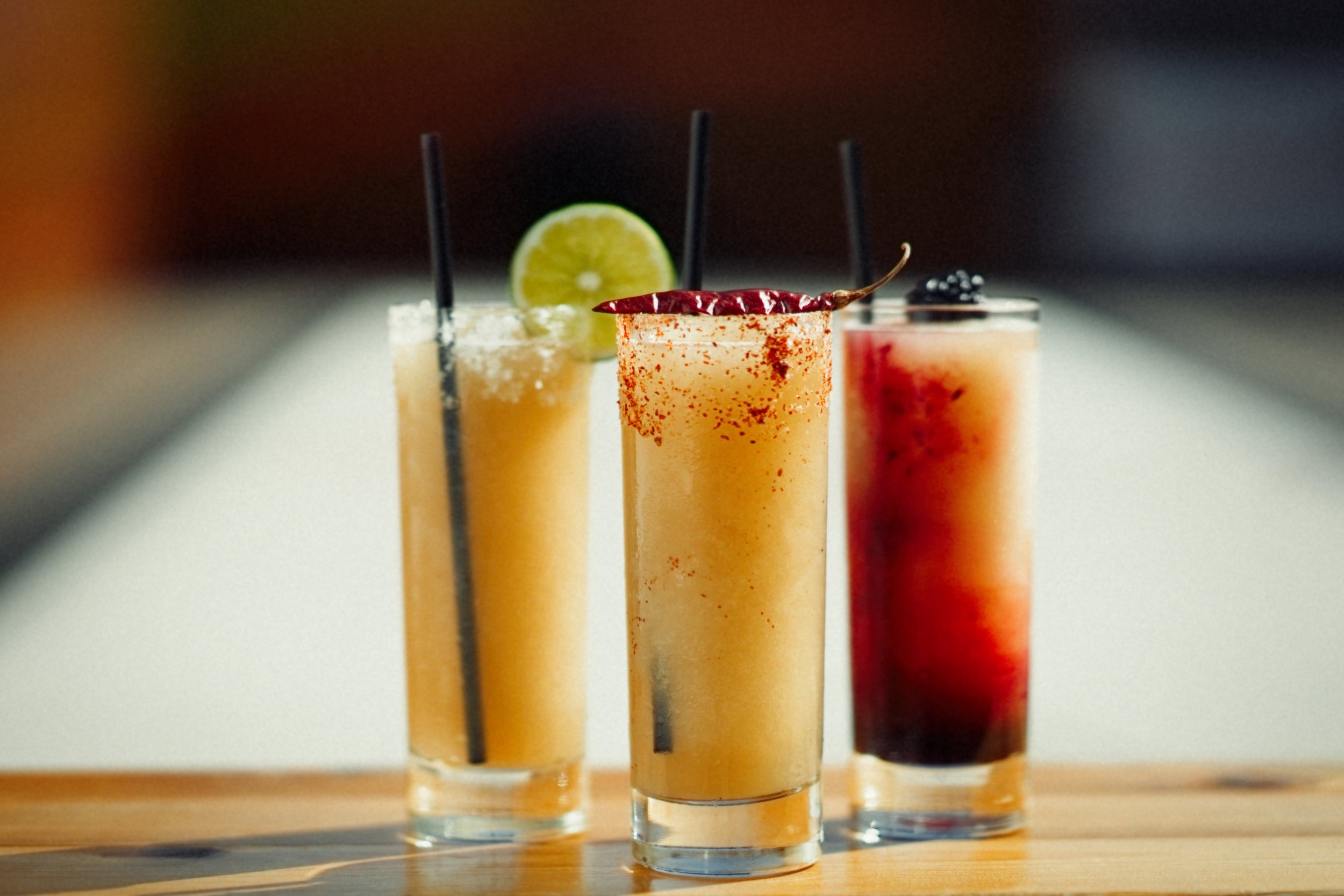 Known for its vibrant art installations, A-list music lineup and its attendees' insane style, Coachella also features delicious beverages and cocktails to help cool off from the blazing desert sun.
Aside from the festival-regulars Heineken and Red Bull, here are some hidden gems within the festival grounds that are an absolute must-try.
Most of the listed locations are 21+ and require an ID check and alcohol wristband. Please enjoy responsibly.
Absolut Tent
In the middle of the Coachella Stage and Outdoor Theatre, cool down in the air-conditioned Absolut Tent. Featuring Absolut Grapefruit Vodka, the inside of the tent gives off a tropical, islander feel.
All cocktails are $16. Menu below:
Swedish Paloma (Absolut Grapefruit Vodka, pressed ruby grapefruit, lime and soda)
Sun Goddess (Absolut Vodka, Lillet Blanc, elderflower, cucumber, lemon and soda)
Flamingo (Absolut Grapefruit Vodka, ginger, lemon hibiscus, Pernod Absinthe Mist)
Beathound (Absolut Grapefruit Vodka, Aperitivo, Lillet Rose, soda and beet salt)
Cupcake Vineyards
Located next to Indio Central Market, Cupcake Vineyards returns as the official wine sponsor for Coachella for the fifth year. This year, Cupcake is featuring the first-ever Frozie (frozen selfie).
Available in strawberry (Rosé) and peach (Sauvignon Blanc Bellini) flavors, get your selfie printed on whipped foam at their Frozie Factory.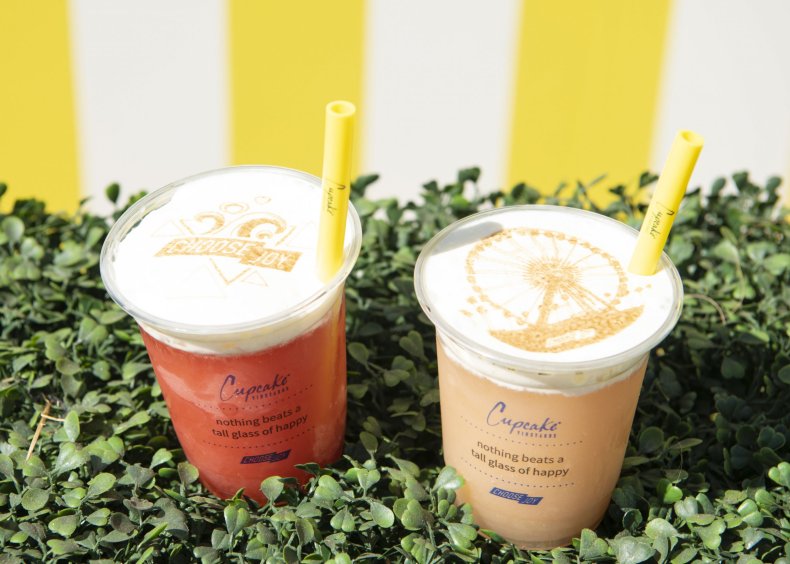 Block Party
Located next to Indio central market, within the same area as Cupcake's Frozie Factory, enjoy artisan cocktails from a Highland Park-native bar–owned and operated by cocktail enthusiast Jason Eisner.
All cocktails are organic, vegan and cost $16. Menu below:
Frozen Skinny Margarita (Avion Silver Tequila, agave, orange bitters and fresh lime)
The Best Old Fashioned You've Ever Had (Smooth Amber Bourbon, housemade cola, Angostura Bitters, orange peel and cherry)
Oaxaca Chata (Del Maguey Vida Mezcal, housemade almond milk horchata and chili pepper)
Watermuleon (Absolut Vodka, watermelon, Top Hat Ginger Beer, fresh lime and mint)
Peet's Cold Brew (under 21 is permitted)
Across from the Gobi and Mojave tents, right next to Pantene and Calvin Klein houses, is Peet's Cold Brew. This is the second Coachella for the coffee roasters, but this time Peet's offered its one-of-a-kind Taproom.
If the desert heat is tiring you out, refresh and recharge with its nitro or regular version of the delicious cold brew. Featuring a Guinness-like, velvety feel, the beverage is advertised as a healthy alternative to energy drinks without skipping out on the energy boost.
Along with its regular cold brew, Peet's Cold Brew is also offering bottled flavors: Baridi Black, Coffee Au Lait, Almond Milk and Dark Chocolate.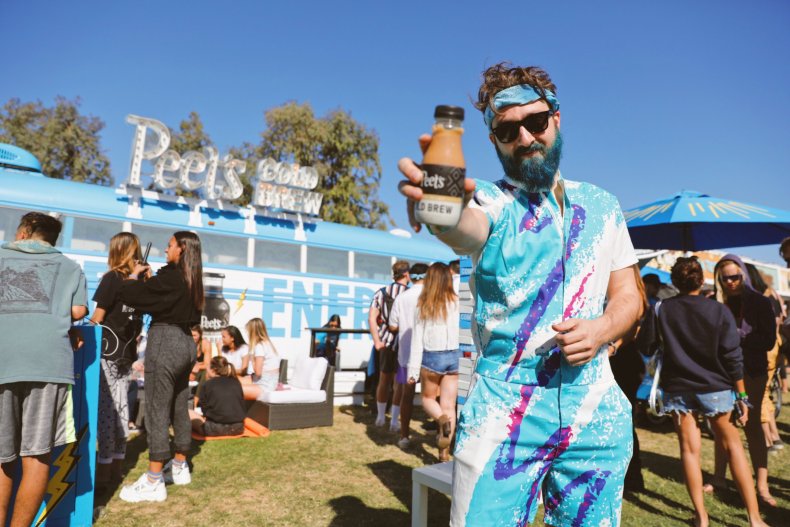 Correction 4:23 p.m. ET: This article listed Peet's Coffee as a vendor at Coachella, but was corrected to read Peet's Cold Brew.