Coachella 2019 Live Stream: How to Watch Day 1 Headliner Childish Gambino Live From the Desert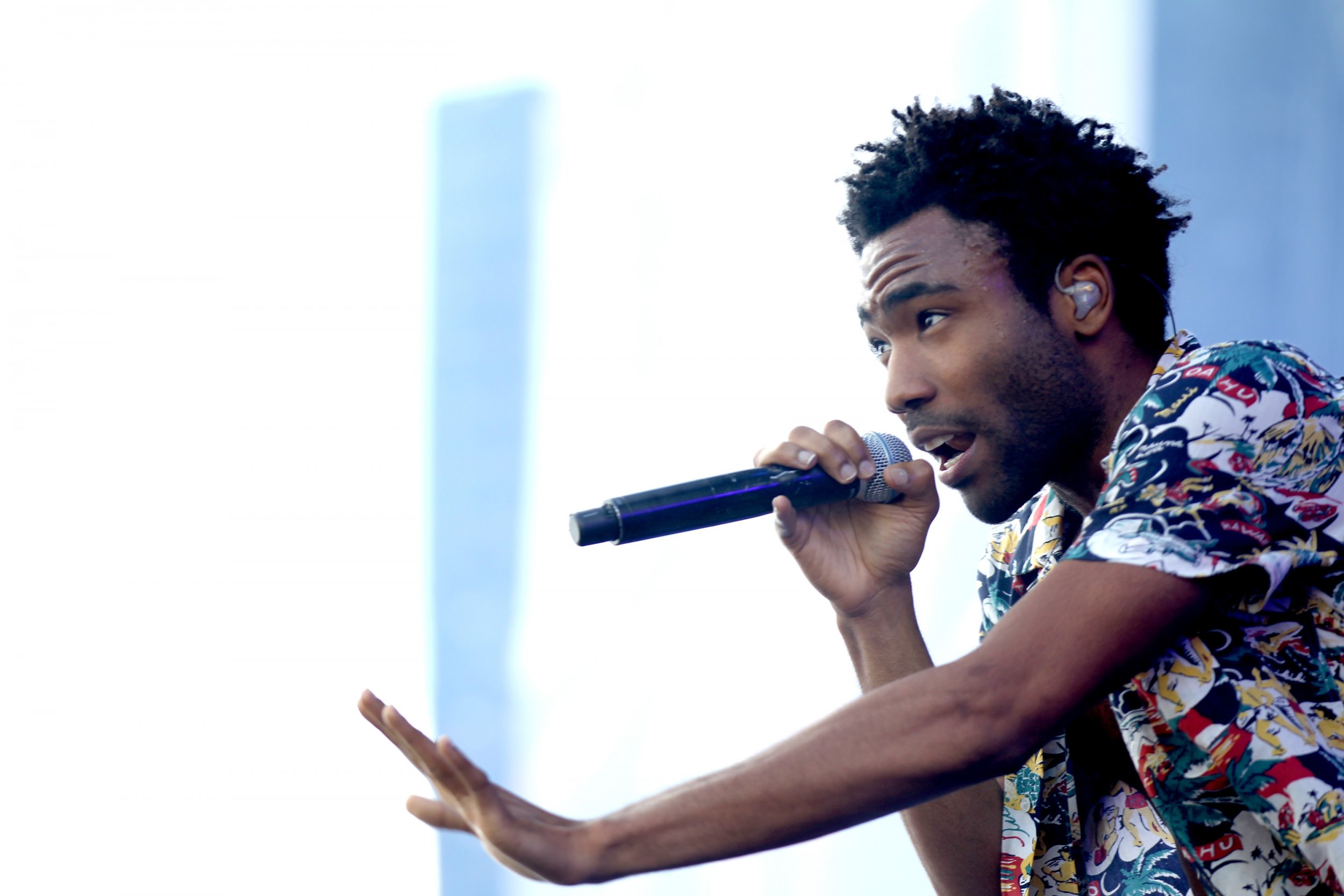 If a $450 ticket for Coachella isn't up your alley, there is still a way to watch Day 1 headliner Childish Gambino from the comfort of your own home.
The "This Is America" rapper—also known as Donald Glover—will go live on Coachella's main stage on Friday at 11:25 p.m. PT and will be able to be streamed live on Coachella's YouTube page.
While the contents of his performance have remained under wraps, one much-anticipated element of the live stream was revealed. Glover, alongside Rihanna, star in the film Guava Island and audiences will be able to watch via YouTube live stream and on Amazon Prime.
First announced in 2018, the movie had a soft premiere on Coachella's campgrounds Thursday night, however, the movie will go wide on Amazon Prime for free for 18 hours beginning at 12:01 A.M. P.T. on Saturday, according to Vanity Fair. Guava Island will also stream on Amazon's Twitch platform, once at 5 P.M. P.T. on Saturday, while simulcasting on Coachella's YouTube Channel.
Viewers can tune into three concurrent live streams of the various festival stages for this year's Coachella festival. YouTube is also offering a new feature that allows fans to pick and choose which performance they want to catch. Through YouTube's personalize viewing schedule, fans will be able to select specific artist sets without having to worry about finding the live stream channels for the next round of acts, because YouTube will automatically switch over to selected artists when their set begins.
Coachella performances on Weekend 1 start at 6:20 p.m. ET on Friday, 4:50 p.m. ET on Saturday and 5:15 p.m. ET Sunday.
Along with Childish Gambino, Tame Impala and Ariana Grande will also be headlining this year's festival.
Ahead of their performance on Saturday, Tame Impala released their new single "Borderline." While officially dropping the single Thursday, the song had its debut on Saturday Night Life March 30. Listen below:
Coachella Weekend 1 passes are currently sold out, but Weekend 2 passes are still up for grabs here. While the music festival usually sells out within minutes of tickets going live, this year a select number of Weekend 2 passes were "withheld" prior to the announcement of Kanye West's "Sunday Service."
Coachella 2019 Live Stream: How to Watch Day 1 Headliner Childish Gambino Live From the Desert | Culture