The Questions and Answers Coachella 2022 Attendees Should Know
Coachella 2022 is about to make its eagerly anticipated return to the music scene following a two-festival hiatus.
Arriving in April, the popular Indie festival marks one of the earliest live music weekends in the U.S.
As the 2022 edition approaches, the looming three-day onslaught of live bands and artists may leave some wondering how best to prepare for the festival.
Fortunately, Newsweek has compiled a helpful guide to what you need to know about Coachella 2022.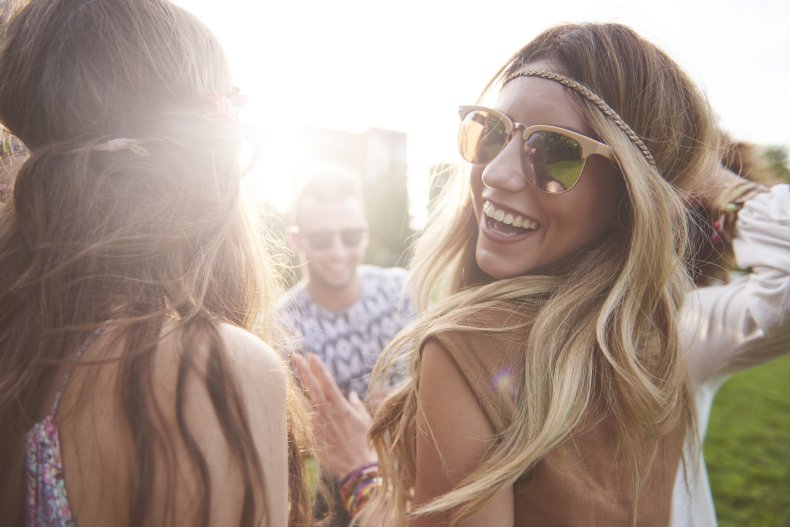 Coachella 2022: The Basics
The 2022 festival is held over two weekends, April 15 to 17 and April 22 to 24, at California's Empire Polo Club.
Tickets for both Coachella weekends have already sold out, as 2020 tickets are being honored alongside a remaining batch that went on sale in 2021.
Former British One Direction star Harry Styles, prodigious U.S. singer-songwriter Billie Eilish and the critically acclaimed R&B artist The Weeknd are scheduled to headline this year's lineup.
Also expect additional performances from Lil Baby, Phoebe Bridgers, Flume, Megan Thee Stallion, Disclosure, 21 Savage, Doja Cat, Jamie xx and Run the Jewels, among many, many other artists.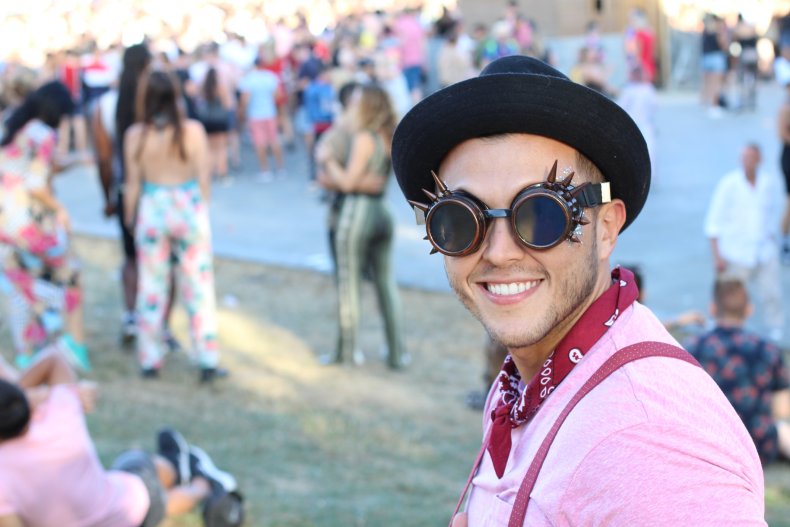 Everything You Need To Know About Coachella
Coachella veteran Steve Lilly, 44, believes those lucky enough to have a ticket will be spoiled for choice at the music festival.
He told Newsweek: "Many focus on the three headliners, but there is music going on at six or so stages day and night.
"Some of my favorite performances have been in the Mojave over my 15 years out there.
"Bands that could or would have headlined every festival in Europe have ended up there in the States.
"Or you might catch an up and comer who will be huge by the next year. Coachella is great at finding those bands/artists on the brink of stardom.
"I usually pick a few must-sees for the weekend, but once there that can quickly go out the window.
"Just walking around taking it all in is the way to do it, if you hear something that piques your interest, walk in and check it out."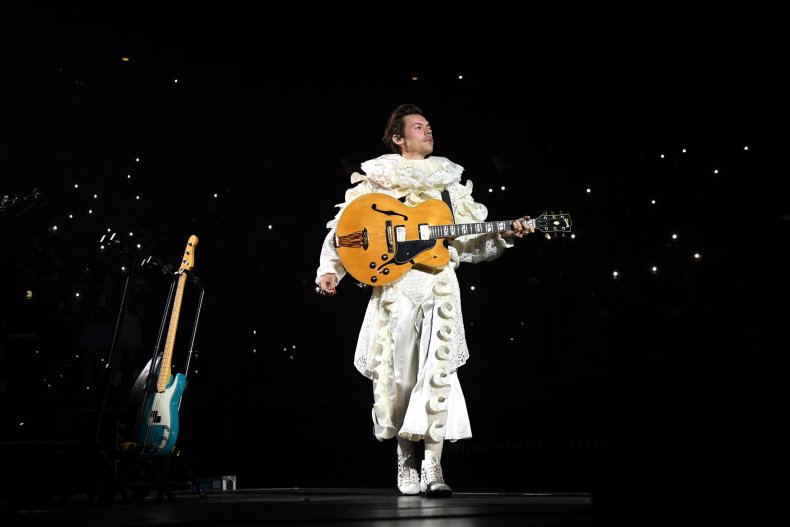 What To Wear For Coachella?
While Coachella is synonymous with hipsters, celebrities and Instagram influencers, Santa Barbara native Lilly recommends always choosing "comfort over style."
He said: "If buying new shoes, break them in asap, not on the fields. But I'm a guy, jeans a T-shirt and I'm fine.
"Always check the weather leading up. Bring something warmer for the nights as it cools off quickly once the sun goes down.
"A sweatshirt is usually enough. Will never forget Coachella 2012 that turned into Coldchella. All these kids coming in wearing bathing suits, etc. then suddenly it was rainy, windy.
"They sold out of sweatshirts at merch within hours, had to rush to get more printed for rest of the weekend. Girls were taking clean trash bags out of cans to use as ponchos, was quite the sight haha."
His Coachella acquaintance, Grant Manczuk, 26, agrees, adding: "Wear comfortable shoes."
He told Newsweek: "Yes, Coachella is the time to show off all the new fashion. But flip flops will get stepped on.
"I stepped on [Norwegian DJ] Allen Walker's shoes backstage and they were brand new. I still think about it daily. It was very embarrassing.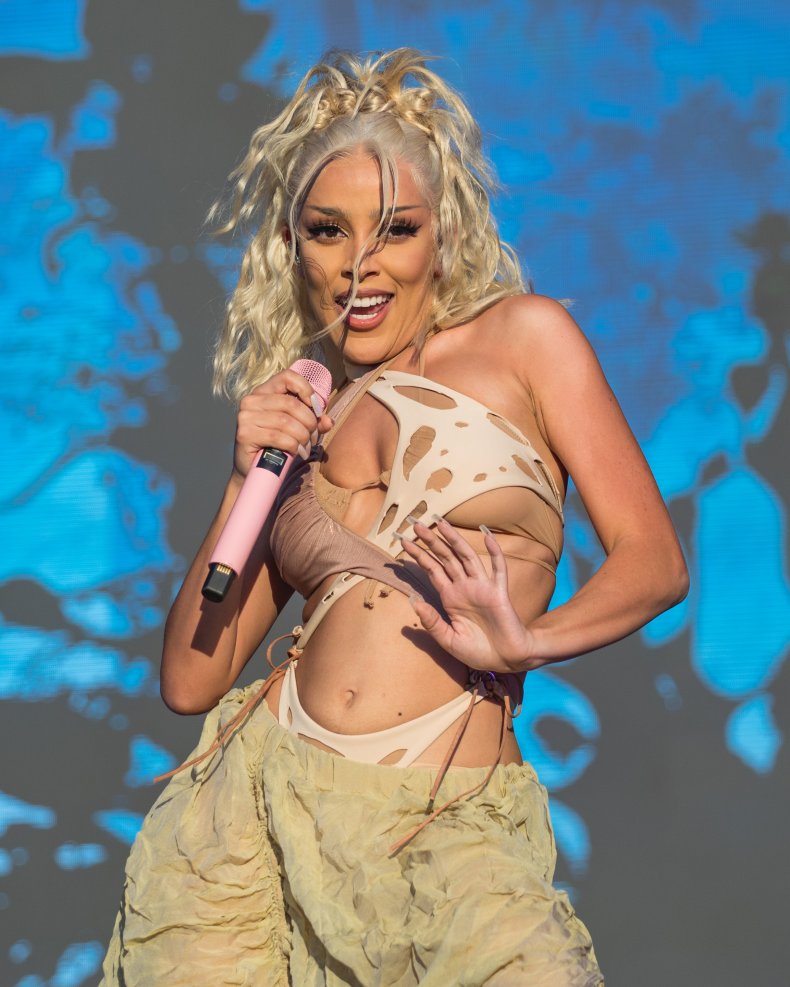 What To Pack For Coachella?
Those unused or out of practice at attending music festivals may be surprised at how little they need to bring to Coachella—provided they bring a lot of cash.
Steve Lilly said: "Earplugs are a good bet. They have the best sound systems in the world at Coachella and inside the tents, it can get nice and loud.
I'm sure the only reason I can still hear at 44 and after 800+ concerts over the years is because I've worn them since day one.
"Look for the ones that basically turn the sound down 15 or so DB's, not the foam ones that muffle everything. Amazon has lots of options."
Grant Manczuk added: "Bring that phone charger! You will need to charge your phone. It will die from all the pictures you take.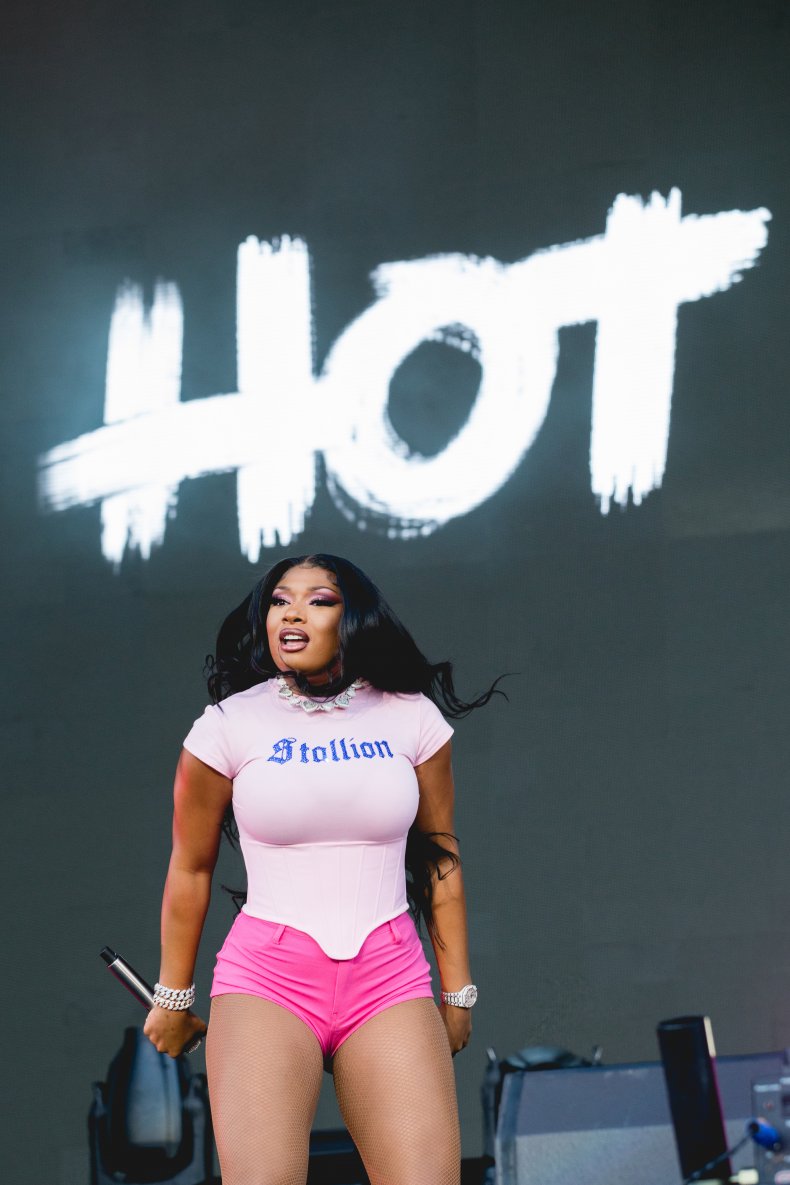 What To Eat At Coachella?
Grant Manczuk, who has several Coachellas to his name, suggests avoiding expensive food trucks if you are on a budget at the annual festival.
He said: "I never eat out during Coachella. I'd rather not eat out at the festival or [instead] munch on snacks we got on the road.
"Still support the locals. But your name brand gummy bears are $3 somewhere verse $9 at the grocery stores [near Coachella].
"There is a supermarket shuttle that is free and they go Thursday till Sunday located [on the] north west corner of Lot Seven."
Other Coachella 2022 Top Tips
The music festival held over two weekends in Indio, just east of Palm Springs is so much more than the headline acts.
Manczuk said: "Don't bother celebrities. They are there to enjoy the festival just like you.
"It's part of the experience to be hanging out and then you see a social media influencer or a band you like but isn't performing."
He added: "If you're worried about flights, look into flying into LA or Phoenix. I fly into Phoenix because I stop on the way to buy groceries and get gas.
"It's cheaper out there and the stores still have plenty of necessities since it's not near Coachella and people aren't panic buying.
"There's always pop up shows and activities. These are often gorilla events that aren't actually associated with Coachella. Don't get FOMO because you're not at some pool party In a backyard of an Airbnb."
Lilly said: "Masks were a thing at Coachella pre-pandemic. The dust gets nasty in the high winds that always seem to pop up at some point.
"Good for staving off what us veterans affectionately call the 'Coachella flu'. Also bring a nasal rinse/spray to use at the end of each night, clean that junk out before it settles in.
"Coachella now has permanent actual restrooms on the grounds. There are porta-potties all over too and often towards the back there are air conditioned trailer bathrooms with AC, flushing toilets, and sinks.
"If using a porta[l] [toilet] bring a light in at night, they are nearly pitch black. And you want to see where you may be about to sit first, especially later in the night, haha."