Coal Conglomerate Murray Energy Seeks Bankruptcy Protection in Spite of Trump Administration Regulatory Breaks
In spite of multiple regulatory breaks received from the Trump administration, the fourth-largest coal company in America, Murray Energy Company, has announced it will be seeking bankruptcy protection on Tuesday, according to the Los Angeles Times.
Murray Energy generated 6 percent all total of America's energy output last year, according to the Energy Information Administration. It joins Blackjewel Mining in West Virginia and Cloud Peak Energy in Wyoming in having filed for bankruptcy this year.
President Trump gave Murray Energy multiple regulatory assists in an attempt at ending the "war on coal," but a continued preference for renewable energy and gas power in the public and private sectors, as well as a decrease in coal exportation has resulted in the company's filing for Chapter 11. In addition, 546 coal-fired power units have been retired by multiple power companies and shifted toward a renewable energy market.
Support for coal-based energy has long been part of President Trump's political base. He rolled back protections and regulations that Barack Obama had put in place to better offer the industry support and remove what he saw as regulatory burdens.
"We are putting our great coal miners back to work," Trump said at a 2018 rally in West Virginia. "The coal industry is back!"
But the industry continues to decline in spite of his support for it.
Murray's operation spans across multiple states: Alabama, Illinois, Indiana, Kentucky, Pennsylvania, Utah and West Virginia. It also has faculties in Colombia, South America.
West Virginia Senate President Mitch Carmichael described the filing as a surprise. He told The Los Angeles Times that he's concerned about pensions and worker protections continuing for the seven thousand employees Murray still has on its payroll.
"They come out of bankruptcy, all streamlined, and they don't close the mines. That's the key, they don't close a single mine," said former CEO Robert Murray to the Times. "So now you've got these companies all streamlined down, dumping their obligations, competing in the same market as me."
Murray once called climate change a "hoax" and was replaced by Robert Moore as CEO of Murray Energy on Tuesday.
"Even when coal companies get exactly the corporate welfare and license to pollute that they want, they still go bankrupt because renewable energy has been outcompeting coal in the market," dissented Tyson Slocum, energy program director for consumer advocacy organization, Public Citizen. "Instead of propping up the failing coal industry with taxpayer-funded bailouts, we should support the workers in transition and shut these mines down."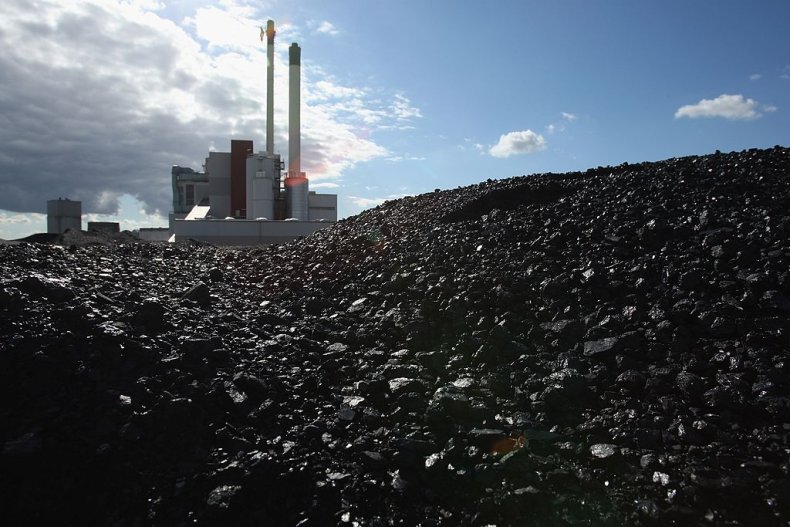 "Now comes the part where workers and their families pay the price for corporate decision-making and governmental actions," Cecil Roberts, president of United Mine Workers of America, said in a statement. "But that does not mean we will sit idly by and let the company and the court dictate what happens to our members and our retirees. We have high-powered legal, financial and communications teams in place that will fight to protect our members' interests in the bankruptcy court."
"It doesn't bode well as far as the overall state of the industry is concerned," remarked Brian Lego, a research assistant professor at West Virginia University.