A prominent coal executive expressed doubt that President Donald Trump could revive the industry.
"I don't know if it's going to happen," Murray Energy CEO Bob Murray told Axios on Thursday. "I don't know. It's the government. They are still studying that."
The expression of doubt from the Murray Energy leader, whose company was the fourth-largest U.S. coal producer in 2017 according to Energy Information Administration (EIA) data, follows repeat promises from Trump to revitalize the industry.
In 2008, coal provided half the nation's power. In 2018, it comprised about one-third of the country's power supply, according to The New York Times. Industry jobs have plummeted as well, with employment decreasing 30 percent between 2014 and May 2016, Forbes reported.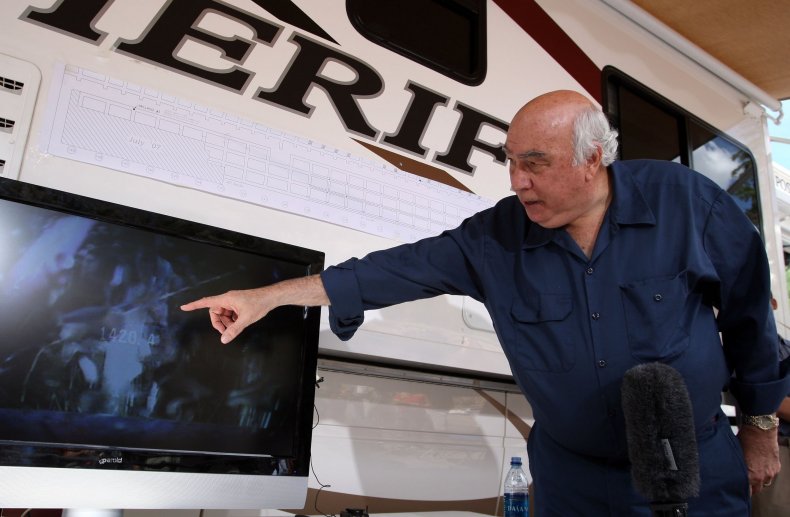 Trump vowed during his presidential campaign to restore coal jobs, and has since touted his success in revitalizing the industry. But experts have said that Trump's promises to revive coal production to its previous levels won't happen because of the shift to cleaner energy sources.
"Last year Trump ordered Energy Secretary Rick Perry to find policies that can financially boost economically struggling coal and nuclear power plants, although no official strategy has emerged," Axios reported.
The Department of Energy did not comment to Newsweek prior to publication.
Although Trump has regularly promoted his success in defending coal jobs, Bloomberg reported, "Nineteen months into his term, there's little improvement."
U.S. coal exports increased 61 percent from 2016 to 2017, according to the EIA. But consumption and production are projected to decrease by 2019, according to the EIA.
Renewable energy sources will be cheaper than fossil fuels by 2020, a report from the International Renewable Energy Agency (IRENA) said, according to Forbes.
"These cost declines across technologies are unprecedented and representative of the degree to which renewable energy is disrupting the global energy system," IRENA Director-General Adnan Amin, said.
Despite signs the coal industry is declining, the president has pursued deregulations in hopes of boosting jobs.
In July, the Trump administration said it was rolling back rules for discarding used coal, prompting concern from environmental groups, which said that the move could impact drinking water near power plants.
The following month, acting Environmental Protection Agency administrator Andrew Wheeler approved a proposal to weaken regulation of coal-fired power plants, The New York Times reported. The move, which replaced the Obama-era Clean Power Plan intended to limit the amount of greenhouse gasses emitted by power plants, is part of the president's broader platform to rescind environmental restrictions implemented by the former administration.