Coal Mine Fire Still Burning After Weeks Looks Like Mordor, Fills Australian Town With Smoke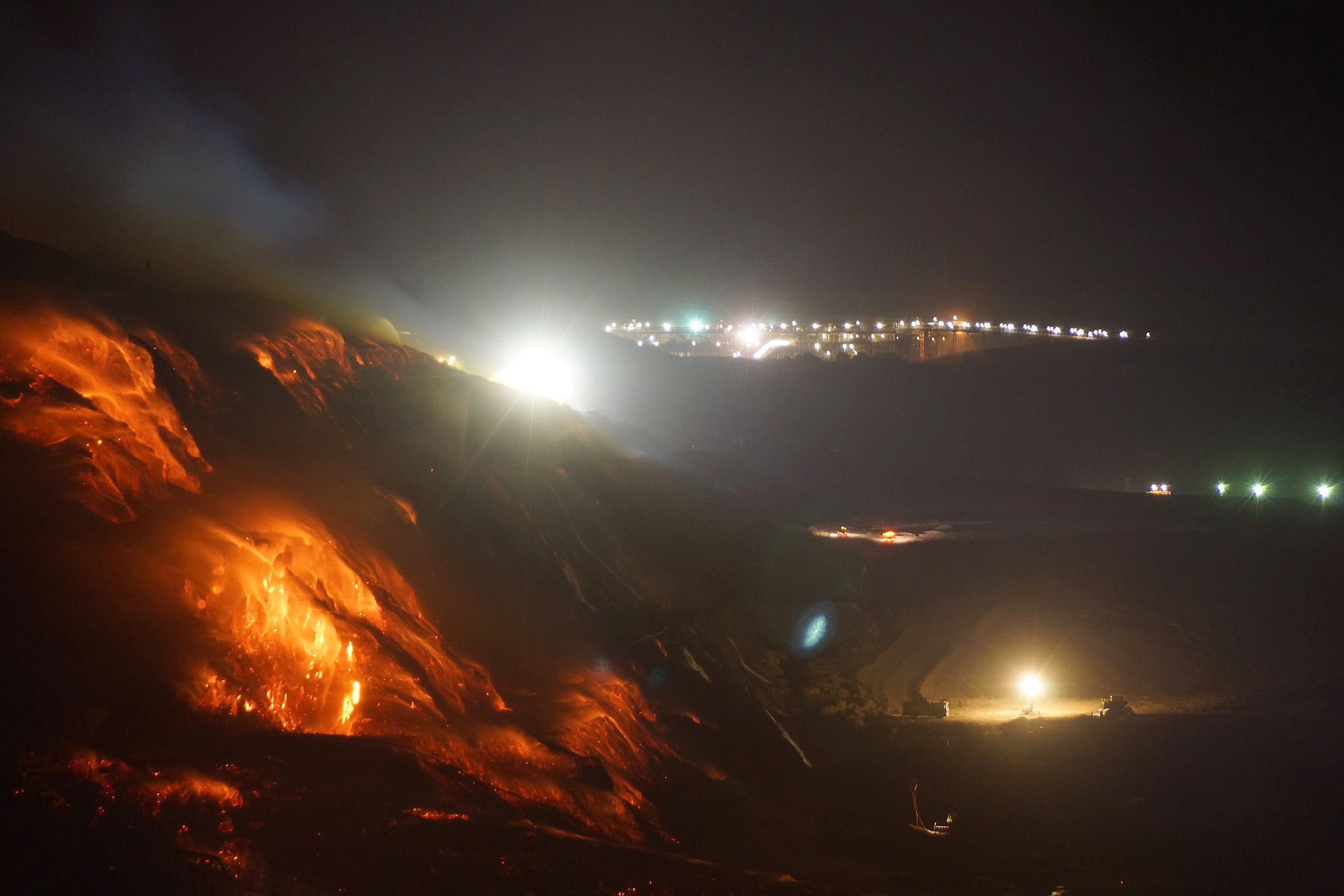 A coal seam fire still raging after three weeks has turned a small town in southern Australia into a smoke- and ash-filled hazard. Elderly people, young children and pregnant women were advised to evacuate Morwell, and photos from the burning Hazelwood Coal Mine elicit comparisons to the fictional horrorscape of Mordor.
Police said Wednesday they believe the fire was set deliberately, and that investigations are ongoing.
Dr Rosemary Lester, Victoria, Australia's top health officer, told press Friday that a full evacuation of the town of 14,000 people was not necessary, because there had been no significant increase in danger from air quality.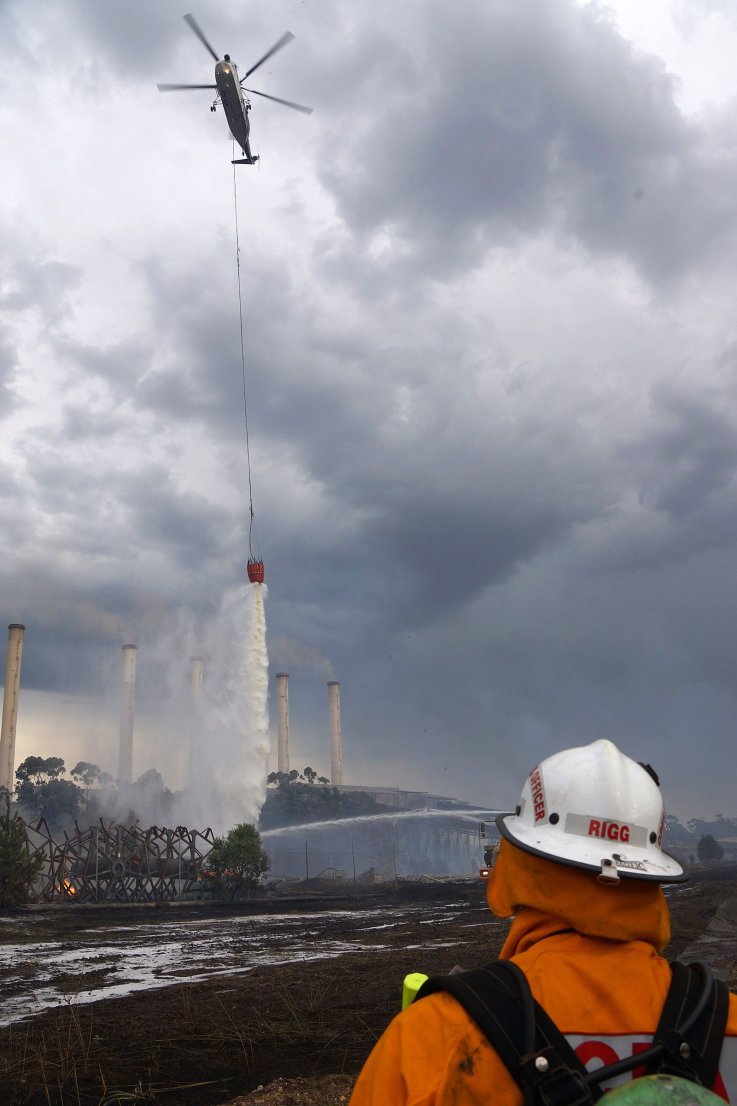 "We are not currently seeing serious health effects from the smoke, such as an increase in ambulance callouts or hospital attendances," she said. "Health impacts may change if vulnerable people continue to be exposed to smoke."
But local residents, some photographed wearing face masks, expressed concern to reporters about the plumes of carbon monoxide pollution being released from the coal mine.
"I'm 25-years-old, yesterday I spent five minutes in the smoke outside, I could not see for one hour," one Morwell resident told Australia's ABC.
Graeme Middlemiss, an elected member of the local council, told the Australian Broadcasting Corp. that some people had already left town because of the air quality.
"The town has been choked with smoke. For the first two weeks it was appalling and a constant rain of ash," Middlemiss said.
"We can't sleep, we can't go outside, we can't breathe," Morwell resident Estelle Landy told local news station 9News.
Local fire officials have said it will be at least 10 days before crews will tame the blaze enough for the plumes of coal ash and smoke descending on Morwell to let up. Fire crews working on the scene are wearing carbon monoxide detectors.
"If they have 5 per cent carbon monoxide, they're off the site for 24 hours, if it's 8 per cent, then it's 48 hours," Country Fire Authority official John Haynes said. "If they're over the limit we send them to hospital to get checked out."
Victorian health authorities told press they are looking for expert opinions about the effects of long-term exposure to the coal ash and smoke, calling the disaster a ''unique event'' with no standard protocol, according to The Age.
But long-burning coal mine fires are nothing new. In Centralia, Pennsylvania, a coal mine fire that destroyed nearly every building in the community is famously still smoldering more than 50 years after it started. The fire began in 1962 when the local fire department was burning trash in the town's landfill. The blaze ignited a coal outcropping nearby, and over several years spread to a network of mines under homes and businesses, opening sinkholes and releasing poisonous gases. Nine people are said to still live in Centralia.
A more recent coal fire in Fell Township, Pennsylvania, has been burning since December 2013 and is expected to burn for at least another month. Crews have dug down 120 feet and applied two million gallons of water everyday in an attempt to stop the fire, with no luck.
Countless coal mine fires burn around the world. In Jharia, India, underground coal fires have continuously burned for nearly a century. The fires have caused the land above them to subside or open into chasms that swallow buildings and property. In 1995, 250 houses were destroyed over two hours, according to the LA Times.
A 2003 report determined that in China, continuously burning coal fires consume up to 200 million tons of coal per year. For comparison, total coal consumption in the United States during 2013 was 920 million tons, according to the U.S. Energy Information Administration.
Coal Mine Fire Still Burning After Weeks Looks Like Mordor, Fills Australian Town With Smoke | World