Trump Administration Uses Previously Derided Obama-Era Measure to Help Coal Miners
Today marks the 12th day that a group of laid off Kentucky miners have successfully blocked a train loaded with $1 million in coal in their fight for owed back pay.
Beginning on July 29, about 50 or so miners created an encampment on the train tracks in Cumberland, Kentucky, to prevent a train carrying $1 million worth of coal from crossing. Carrying signs that read "no pay, we stay," the miners, and in some cases their families, were protesting their former employer, Blackjewel LLC. The company declared bankruptcy in early July and then wrote bad paychecks to about 350 employees in Harlan County alone.
The group was never officially laid off by Blackjewel and they now find themselves in a weird legal middle ground: they don't have healthcare, they can't file for unemployment and they can't use their 401ks because they haven't officially quit their jobs. Joe Childers, an attorney for the group told CNN that Blackjewel owed 1,700 miners about $5 million in back pay, that's nearly $3,000 per miner.
On Tuesday Kopper Glo, a Knoxville coal company attempting to buy some of Blackjewel's Kentucky assets, agreed to set aside $1 million for miner backpay, about one-fifth of what's owed. Federal bankruptcy Judge Frank Volk meanwhile, said he wanted the train to stay put while they figure out the miner's pay. "Sometimes you can make a very powerful statement without speaking at all," he said.
Coal miners had also appealed to Donald Trump, who campaigned on his ability to bring back coal jobs, asking the president for help.
And it worked. In a surprising turn of events, the president's administration used a controversial Obama-era measure called "hot goods," which allows the Labor Department to freeze the movement of items created by laborers who have not been paid.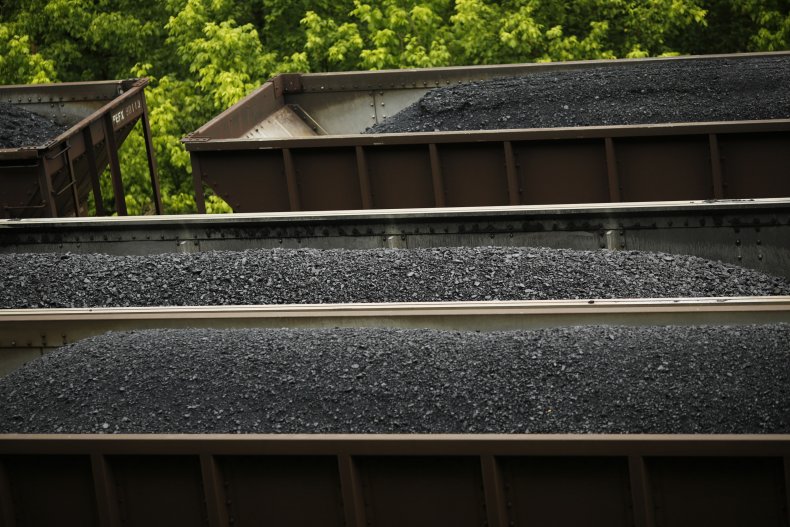 "I think that's a particularly good use of the hot goods provision—when they're trying to make sure that whatever resources are available to the employer are used to pay people that produced the goods and make them whole," Michael Hancock, a former Labor Department official told Bloomberg Law. "DOL is very careful in its use of hot goods; it doesn't use them unless there's some good and compelling reason."
The tactic, officially filed by Acting Labor Secretary Patrick Pizzella on Monday, was one that the Trump administration had previously tried to eliminate or, at the very least, quell.
Earlier this year, Cheryl Stanton, who was Trump's pick to lead the department's wage and hour division, wrote in an email to employees that they could no longer exercise any orders for hot goods. She said that any authority her staff once had to do so was now revoked.
"It is a major irony that not only is the Trump Labor Department embracing the use of hot goods now, but people like Senator McConnell are coming out so strongly in its support, when our very careful use of it in the Obama administration was pilloried by the entire Republican establishment," David Weil, the former Obama wage-hour chief told Bloomberg.