House Republicans Say Weakening Coal Regulation Is Good for the Environment
Congress voted Thursday to weaken environmental regulations that stop some coal plants from polluting the air with acid gas and sulfur dioxide, both carcinogenic neurotoxins.
The Satisfying Energy Needs and Saving the Environment Act, or SENSE Act, would permanently exempt power plants that burn waste coal from a number of compliance obligations outlined in Obama-era Environmental Protection Agency regulations.
There are 18 coal refuse plants in the U.S., which create energy by burning a waste product from coal mining. They say that their particular process makes it more difficult to comply with EPA emission levels. Four such plants claim that they will go out of business by April 2019 if they don't receive compliance relief.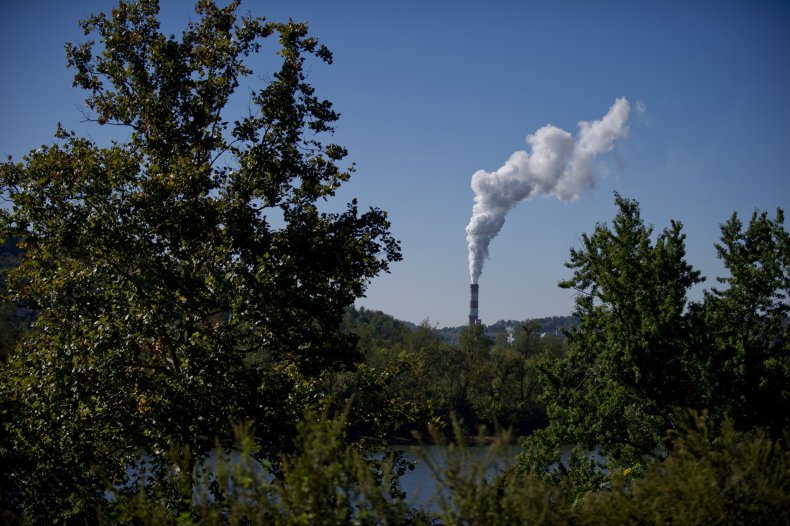 But these rules went into effect in the spring of 2015, and companies have already had three years to comply, John Walke, Director of the Clean Air Project and the Climate and Clean Air Program at the National Resources Defense Council, told Newsweek. The trade association for the waste coal industry already challenged these rules in court, arguing that it would be impossible for them to meet pollution limits, he pointed out.
The court determined that these arguments lacked merit because EPA records showed that eight of those waste coal units were already voluntarily meeting the limits without financial hardship. "But this is Washington, so unsuccessful litigants turn to Congress," Walke said.
The bill was sponsored by a number of Pennsylvania congressmen who represent districts with coal refuse plants in them.
In a joint letter to Congress, a number of environmental advocacy groups including the Environmental Defense Fund, League of Conservation Voters, Natural Resources Defense Council and Sierra Club, accused the bill of political favoritism. "The SENSE Act would provide a giveaway to power plants that burn waste coal under EPA's Mercury and Air Toxics Standards (MATS). The bill favors waste coal-burning power plants at the expense of other in-state coal power plants and the public," they wrote.
Representative Keith Rothfus of Pennsylvania said that these plants deserved special attention because they cleaned up coal waste that would otherwise contaminate groundwater and soil. "The bill recognizes the huge success that the coal-refuse-to-energy industry is making in Pennsylvania, and especially my district, to make it a healthier and cleaner place to live," he said. Waste coal business in Pennsylvania has cleaned up more than 200 million tons of coal refuse in the state.
But it's not an either-or situation, said Wilke. "Representative Rothfus is saying that this industry deserves to add more pollution to the air because they're recycling waste coal that might contaminate the ground," said Walke. "They're presenting a false choice to give amnesty to waste burners."
The bill gives preference to special interests over Americans' health, said Representative Paul Tonko, the ranking Democrat on the House Energy and Commerce Environment Subcommittee. "Polluters should be pushed to do better, especially when comparable facilities are meeting those given standards," he said. "But instead, these power plant owners would prefer to get special treatment and a pathway for meeting the weaker standard for many, many years to come."
A version of the bill passed the House last year but was not picked up by the Senate after President Barack Obama said he would veto the legislation. Some believe that the bill will pick up steam because of President Donald Trump's energy dominance policy.
The vote comes on the heels of a larger mandate handed down by the Trump administration to dismantle environmental regulations that are seen as superfluous or as a hindrance to industry.