Trump's Appointees May Have Just Bankrupted Big Coal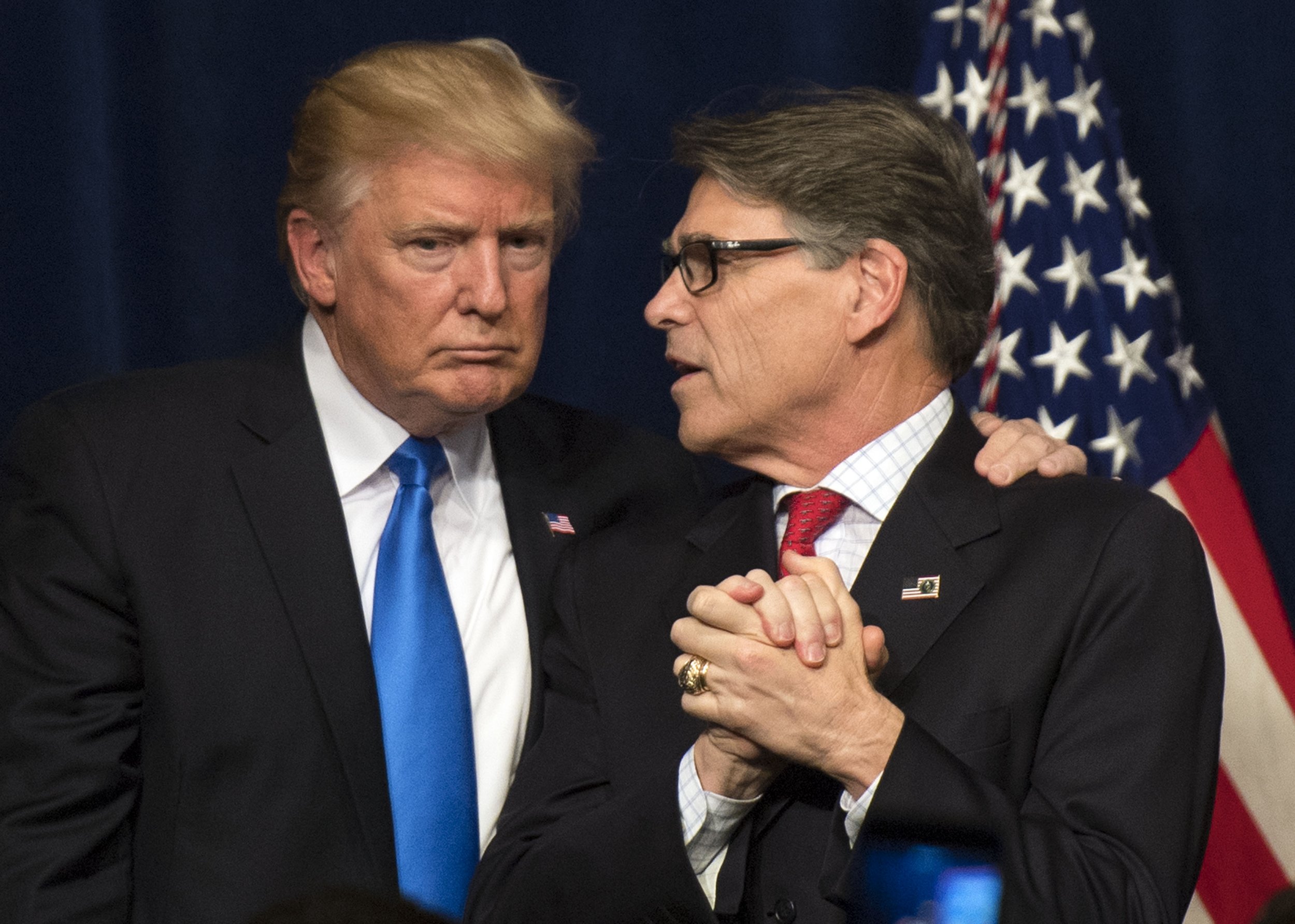 Updated| The coal industry says that thousands of miners will lose their livelihoods and hundreds of thousands could lose their pensions and health care, thanks to a ruling by an obscure energy panel that defied President Donald Trump.
The Federal Energy Regulation Committee, a group of regulators comprised mostly of Trump appointees, rejected a request by the Department of Energy to prop up coal and nuclear power plants with a new rule that would underwrite some fuel costs.
The committee said in a statement that it might revisit the issue at a later date, handing a loss to Energy Secretary Rick Perry, who had proposed a new mandate in September that would pay the operators of power plants to meet a new federal requirement to always have 90 days' worth of coal on-site. The $10.6-billion cost of buying all that fuel would be passed on to consumers via surcharges on their monthly energy bills.
"I believe that the Trump administration, with the exception of Neil Chatterjee, picked three bad appointees for FERC. And they should all be fired," Robert Murray, CEO of Murray Energy, the country's largest coal mining company, told The Hill Tuesday. Chatterjee once worked for Senate majority leader Mitch McConnell and has advocated to save coal and nuclear plants from closing.
Trump had backed the new rule, though it would benefit 10 or fewer power and coal companies, according to a study by nonpartisan energy groups.
The Department of Energy said at the time that the fuel stockpiles were necessary to prevent power outages "in times of supply stress, such as recent natural disasters." But only 0.00007 percent of all major power disruptions over the past five years were due to fuel supply problems, John Larsen, a power sector researcher for the Rhodium Group, told Newsweek.
In August, the Associated Press obtained correspondence to Trump administration officials from Murray, who explicitly stated if the new policy was not implemented quickly, both Murray Energy and FirstEnergy would be forced to declare bankruptcy—a nightmare scenario for a deal-making president who campaigned a champion of coal.
"After my personally speaking with President Trump [and suggesting the policy], he turned to Energy Secretary Rick Perry and said three times, 'I want this done,'" the letter reads from Murray reads.
Murray told officials that FirstEnergy, an electric utility company that serves six million customers in the Rust Belt and Mid-Atlantic region, would go bankrupt if the administration did not act. That would, in turn, cause Murray Energy, which relies on FirstEnergy to buy its coal, to go belly up. Murray Energy, he noted, would also be holding the bag for thousands of jobs and around $11 billion in pension and other payments.
But after the Federal Energy Regulation Committee decided against him, Murray predicted dire circumstances for America's energy producers and their customers.
"We will now immediately observe the announcement of further decommissioning of nuclear and coal-fired electricity generation that will further exacerbate this critical situation," he said in a statement first obtained by Newsweek. He slammed the committee "for sit(ting) on their hands and refus(ing) to take the action directed by Energy Secretary Rick Perry and President Donald Trump."
FirstEnergy told Newsweek that things do not look good for the company. "Without some kind of change or action, we risk seeing additional closure of plants," a spokeswoman said.
Democrats, however, applauded the committee for "rejecting the Trump administration's wrong-headed proposal to bail out coal and nuclear plants at the expense of consumers," said Senator Maria Cantwell, the ranking member of the Energy and Natural Resources Committee.
New York Attorney General Eric Schneiderman added that the proposed regulation was an "unlawful, thinly veiled corporate giveaway."
The White House did not respond to immediate request for comment. Secretary Perry can chose to appeal the decision, and could sue the committee over its decision.
This story was updated to reflect a new statement from Robert Murray.