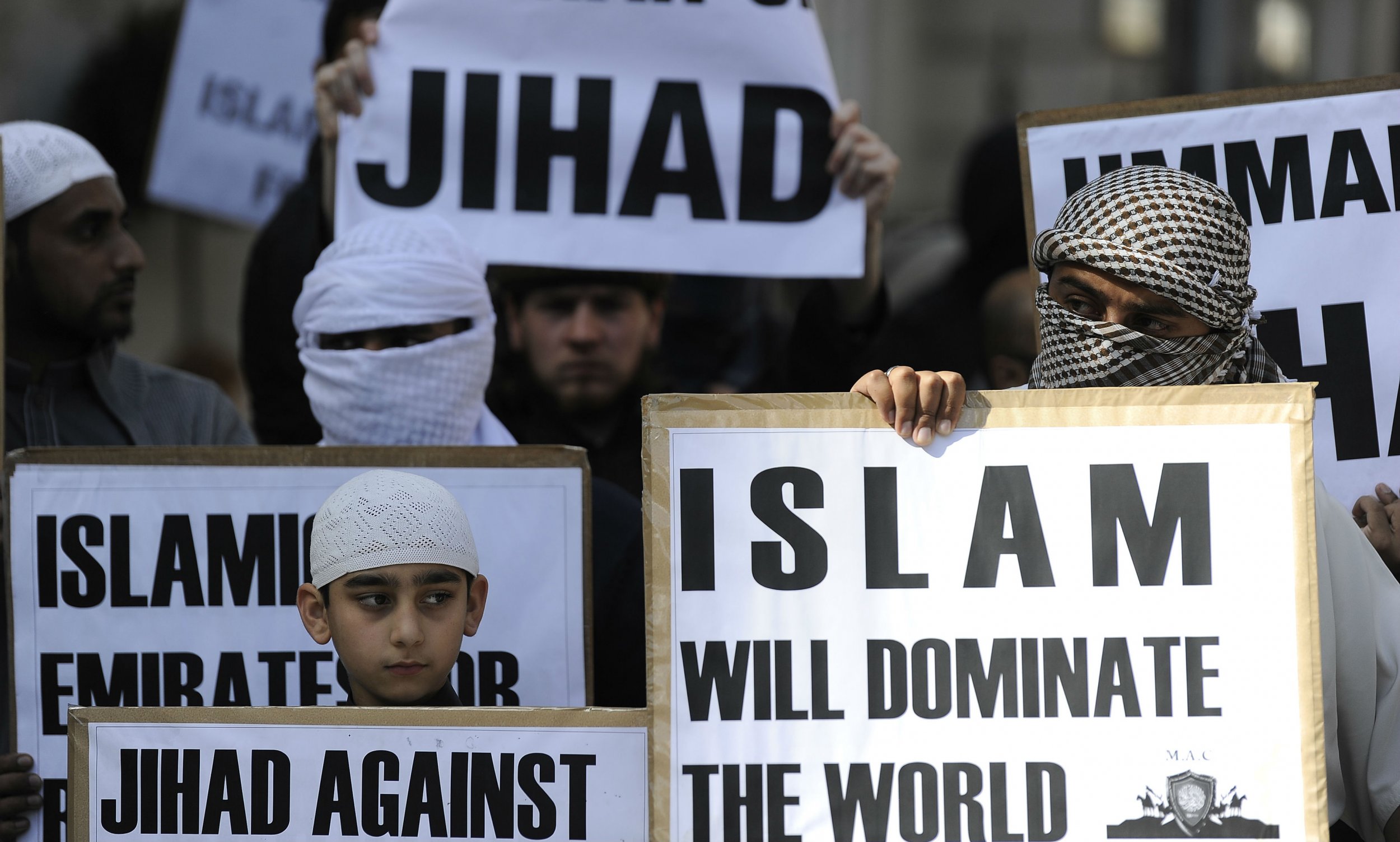 The coalition government has failed to deal with issues "at the heart" of radicalisation in the UK, explaining why the country has seen a surge of young people from Britain joining ISIS and other extremist groups over the past four years, say counter-extremism experts.
Fiyaz Mughal, a former anti-extremism adviser to the deputy prime minister, Nick Clegg, and director of inter-faith and anti-extremist organization Faith Matters, attacked the level of engagement and investment from government in preventing people from becoming radicalised.
According to Mughal, while the previous Labour government invested in projects that work with Muslim communities at risk of Islamic extremism, the current government has withdrawn funding and taken a very "laser-type approach". This, he says, has led to major "gaps in adequate anti-radicalization strategy".
"Their work is very patchy around Prevent, and there is a big problem over the spreading of resources," he says, referring to the government's counter-terrorism strategy Prevent, initially set up by the Labour government in 2007, along with other elements Pursue, Protect and Prepare. Prevent is aimed at deterring individuals from becoming involved in terrorism or supporting terrorism.
"The laser-type approach is taken to ensure that the government is not seen to be spending public money in a way that is seen as frivolous since that is what this coalition accused the previous government of. In doing so, they also need to review the capacity, penetration and capability of organisations they are supporting and to also ensure that they are innovative, consistent, pro-active and working on a continuous basis."
Managing director of the Quilliam foundation Haras Rafiq agrees, saying that the government has made a "big mistake" in failing to tackle radicalism at its roots.
"Prevent was designed in two parts – the 'sharp' end that is aimed at providing interventions once people had been identified at risk and the much larger 'soft' end, which works with communities and local partners to really build resilience amongst the British Muslim community so that when youngers are confronted with these ideas, they have the ability to push them back. This is what Prevent was assigned to do, and what the current government has failed in doing," he says.
"At the sharp end, which was assigned to the Home Office in 2011, they are doing quite a good job since there hasn't been a terrorist attack since the 7/7 bombings and Lee Rigby. What they have failed to do however, is to prevent radicalism in the first place. And they continue to do so."
Mughal says that the government needs to "re-evaluate" their current strategy and where their funding is going. "Some of the groups they fund have no penetration at all into Muslim communities yet they continue to fund them. Also, many are simply not proactive enough. Many of the organisations supported think that this work is 9-5 which it is not. If support is given, the transaction needs to involve seven-day working and a constant oversight of community developments. Tweeting and public relations by some groups cannot make up for grassroots hard work to ensure that the messages of extremism are tackled," he continued.
Faith Matters, which doesn't receive any funding from the government, works with children from very vulnerable backgrounds - "exactly the kind of children who will grow up wanting to go to Syria", Mugha says. "And quite frankly the support from the government towards work like ours – right at the heart of the matter – has been minimal. They need to upscale their work aimed at kids who are particularly vulnerable. These children have very troubled childhoods and often have a very nihilistic mindset."
According to Mughal, when done properly, this is not a particularly difficult task. "When you get somebody who builds confidence and works with them, I'm sorry to say but it isn't that difficult to change their lack of focus, awareness. Once they find someone who gives them a bit of trust, it goes a long way."
"This is a decade-long issue. There is a great deal of work to do, especially considering that the internet is still awash with extreme narrative. The other question is how do we reach out to these vulnerable young men? These are our two biggest challenges for the next decade."
Labour MP Hazel Blears, a member of parliament's Intelligence and Security Committee, who introduced the Prevent programme when she was counter-terrorism minister, also said that she was disappointed with the current government's anti-radicalisation strategy. "In recent years I do not feel enough has been done by the government to support councils and other public organisations and community bodies in working with people at risk of being radicalized," she said.
"Government departments need to work together on this, and it is crucial that the Department for Communities and Local Government is involved," she continued.
According to Blears, the Home Office and the police are largely working in isolation, and the danger of this is that "we are then focusing only on people who have already been radicalised".
"While that is of course vital work, and any further resources to challenge and monitor these people are welcome, as the old adage goes, prevention is better than cure."
"That is why I have welcomed moves to put Prevent on a statutory footing as part of new counter-terror legislation, meaning there is a legal requirement upon the likes of local authorities, schools and prisons to work with those at risk of being radicalised."
"It's why I also want the government to support respected Muslim leaders and scholars in developing a counter-ideology which can be used to challenge the twisted version of Islam being peddled by the likes of Islamic State," she continued.
Responding to the criticism, the Home Office released a statement: "We fundamentally revised the Prevent strategy in 2011 to ensure it challenges terrorist ideology, supports people who are vulnerable to being drawn into terrorism and works with sectors and institutions where there are risks of radicalisation. The prime minister also established the Extremism Task Force to improve the government's approach to tackling extremism and radicalisation."
"As part of the government's counter-terrorism strategy, Prevent has focused on the hard end of the extremism spectrum. In addition to Prevent, the Home Office will soon, for the first time, assume responsibility for a new counter-extremism strategy that tackles all forms of extremism," the Home Office continued.
"That strategy will aim to build up the public sector and civil society to identify all forms of extremism, so we can confront it, challenge it and defeat it."
The Home Office also says that since 2011 it has trained over 100,000 frontline public sector workers on "identifying and preventing extremism" as well as having "excluded more preachers of hate than any other government and successfully having taken down over 65,000 pieces of unlawful terrorist-related material from the internet".