Coast Guard Calls Off Search for 10 Missing Cuban Migrants From Capsized Boat
After a search lasting more than 120 hours, the United States Coast Guard stopped looking for Cuban migrants last seen when their boat capsized near Key West, Florida.
Survivors of the journey told the Coast Guard (USCG) that 20 migrants sailed from Puerto de Mariel in Cuba on May 23 and were trying to reach the United States. When their boat capsized about 18 miles southwest of Key West on Wednesday, the group became separated.
Eight survivors were rescued from the water by the Coast Guard on Thursday when the crew of the Coast Guard Cutter Resolute spotted several people in the water while on a routine patrol, a press release said. Two were later found dead.
"The decision to suspend a search is always difficult and is made after careful consideration of all the facts," Capt. Adam Chamie, Commander of Sector Key West, said. "Our deepest condolences go out to the families and loved ones impacted by this tragedy."
The search for the missing eight migrants lasted 123 hours, covered 8,864 square miles, and used two cutters, four helicopters and one 45-foot rescue boat, as well as other vessels and aircraft. In addition to the USCG, partner agencies, including personnel from the Navy, Air Force, Customs and Border Protection and Florida Fish and Wildlife Commission, assisted in the search.
A Coast Guard spokesman, Petty Officer Jose Hernandez, said he didn't have any further information to give reporters on the type of vessel the migrants had been sailing in, or what caused it to capsize. The survivors did tell USCG officials that the boat flipped over during the night.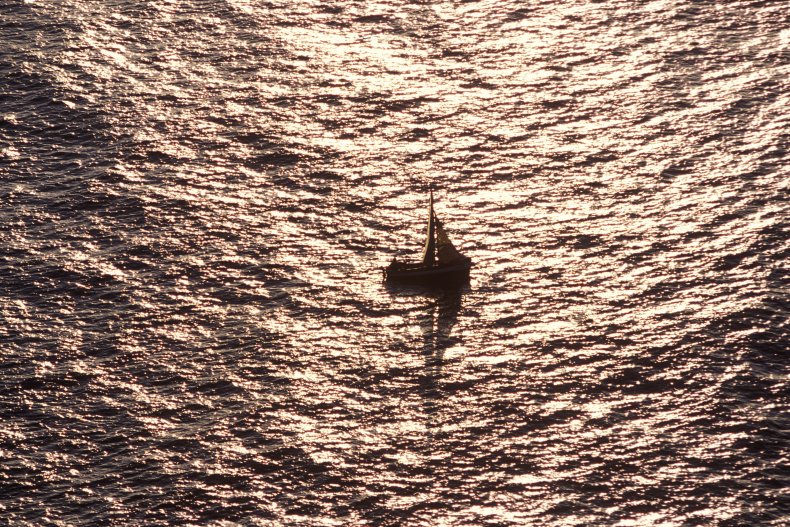 There was no word Monday whether or not the eight survivors will be granted humanitarian visas, or be sent back to Cuba. Current U.S. policy, in a departure from the past, says that any Cuban migrants found in the water in transit to the U.S. will be repatriated to Cuba.
The worsening economic crisis in Cuba is driving more and more migrants to attempt the dangerous journey over the water from Cuba to the Florida coast, CNN reported on Sunday.
This increase is happening even though a previous arrangement called the "wet foot, dry foot" policy that allowed Cubans who made the trip to the U.S. without a visa to become legal residents was canceled in 2017. Now, most migrants who are caught are sent back home.
Nearly 300 Cubans have been intercepted attempting to cross over to the U.S. by water between October 2020 and the end of May 2021, according to the USCG.
Newsweek has reached out to the USCG for comment.