Coast Guard Suspends Search For 7 People Missing in Cedar Bayou, Texas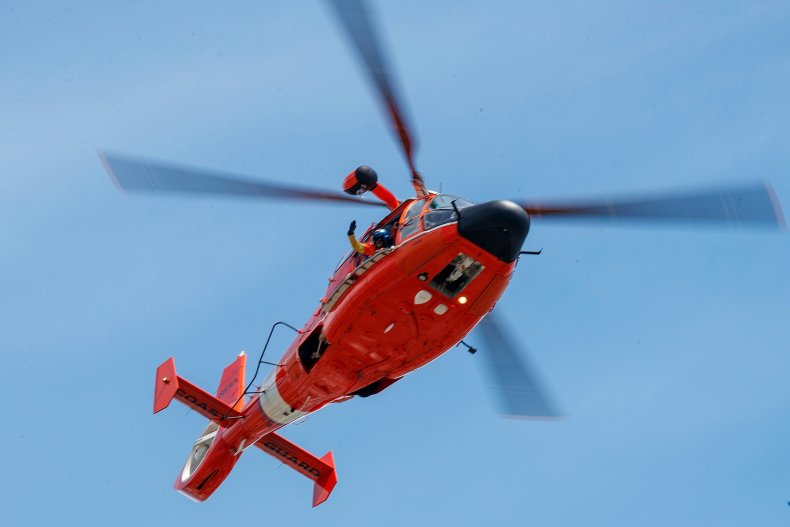 The U.S. Coast Guard is suspending a search for four adults and three children who reportedly went missing Monday night from a boat in Cedar Bayou near Baytown, Texas until officials have more information about the boat to aide in the search.
According to the Coast Guard, officials at the Houston-Galveston sector received a radio call Monday at approximately 9:40 p.m. from a man who said he was on a boat with three other adults and three children. The man described the boat to officials as 27 feet in length and intended for recreational use, the Coast Guard said.
The man told the Coast Guard the boat was taking on water west of the U.S. Highway 146 bridge, located less than 30 miles east of Houston, according to a news release. The destination of the boat and status of those on board was not explained during the call, officials said.
After receiving the initial distress call, Coast Guard officials said they lost contact with the group on board. As of Tuesday afternoon, the Coast Guard said they still had not heard from the man or any of his passengers and did not know what happened to the boat.
In a news release published Tuesday morning, the Coast Guard said crews on an MH-65 Dolphin helicopter and a 29-foot response boat had been sent to the area Monday night to begin search efforts. The search resumed Tuesday in collaboration with the Harris County Sheriff's Office, officials at the Houston-Galveston sector told Newsweek.
"After arriving on scene within 30 minutes of the initial notification, our crews were able to extensively search the waterway concentrating their efforts on the location reported by the mariner," Command Duty Officer Chellsey Phillips with the Coast Guard's Houston-Galveston sector said in a news release. "With no further signs of distress and no reports of missing persons, we are suspending our search efforts pending additional information."
Coast Guard officials said information regarding the ages, genders or identities of the children and adults who were on board at the time of the distress call was unknown. It was not clear what caused the boat to begin taking on water or where it went after radio communication was lost, officials told Newsweek.
In the area, stay-home orders are currently in place through April 30, according to Harris County health officials.