Coastal Progressives: Your Boycott of Georgia Is Hurting Our Cause | Opinion
In the wake of a nefarious voter suppression law passed by Georgia Republicans, a growing movement is demanding a boycott of the state. And it's gaining major support. On Thursday, President Biden voiced support for moving Major League Baseball's All-Star Game out of the Peach State, while a group of faith leaders called for a nationwide boycott of Atlanta-based companies Coca-Cola and Delta.
While I laud the desire to do something in support of voting rights, boycotting an entire state is not the way to do it. Progressives anxious about voting rights should find another way to support vulnerable Georgians in their quest for equality.
I know this because I've seen the impact calls for a boycott can have on workers. In 2015, I covered the controversial Religious Freedom Restoration Act in Indiana, which was viewed by many as a protest against same-sex marriage. The law led to calls for a boycott against Indiana; #BoycottIndiana trended on Twitter and beyond. But there was another side to things, too: Workers I interviewed, including those that opposed the bill, feared the impact the boycott would have on their jobs, their businesses, their patrons, and the wide swath of services funded by tax dollars brought in by tourism. "I'm not seeing a lot of #BoycottIndiana from inside the state, probably because we don't have that option," was how one woman explained it to me.
The same is true in Georgia now: The urge many across the nation have to help, to do something, is a noble one. But a boycott of Georgia is not going to hurt the moneyed interests of Delta and Coke; they have the financial wherewithal to withstand a temporary economic storm.
Instead, a boycott is likely to cost the very people it is meant to help good jobs and good money. "Black, Latino, AAPI, and Native American voters, whose votes are the most suppressed under HB 202, are also the most likely to be hurt by potential boycotts of Georgia," Stacey Abrams, who has led the fight against voter suppression in Georgia and beyond, said in a video released earlier this week. She implored people outside of the state not to boycott, while asking people in Georgia to "stay and fight, stay and vote."
It is imperative that we heed her call. Too often, we think of America as divided into red states and blue states. In truth, no state is a monolith. Atlanta is more progressive than many parts of California. There are progressive Georgians leading this movement for voting rights just as there were sixty years ago. We need to take our cues from them, not impose outside boycotts which do little to help the people on the ground.
Throughout American history, boycotts have only worked when they have been organic and grassroots, as well as targeted and exact. As Bernice King, the CEO of the Martin Luther King, Jr. Center for Nonviolent Social Change (and daughter of the late Civil Rights leader) tweeted, "I encourage us to consider how a hashtag about boycotting a state may distract from strategic boycotts with maximum results for justice."
She is absolutely right: The Montgomery Bus Boycott emerged in the Black churches of that city and was led by local leaders, including the Reverend Dr King. It was not instigated by good-hearted but ill-advised progressives on the coasts. It was specific in its grievance and specific in its target.
If progressives throughout America truly want to help our brothers and sisters in Georgia, there are better ways to do that than boycotting the state. Lobbying your representatives and senators to support federal laws which strengthen voting rights across the nation, including the For the People Act currently being debated in Congress, will help ensure ballot access for every American voter. Donating to progressive causes, including groups working to advance voting rights in that state, is a great way of putting your money to good use.
Even better, once this pandemic is over travel to Georgia and spend your money at Black- and minority-owned businesses. This infuses much-needed capital into local communities.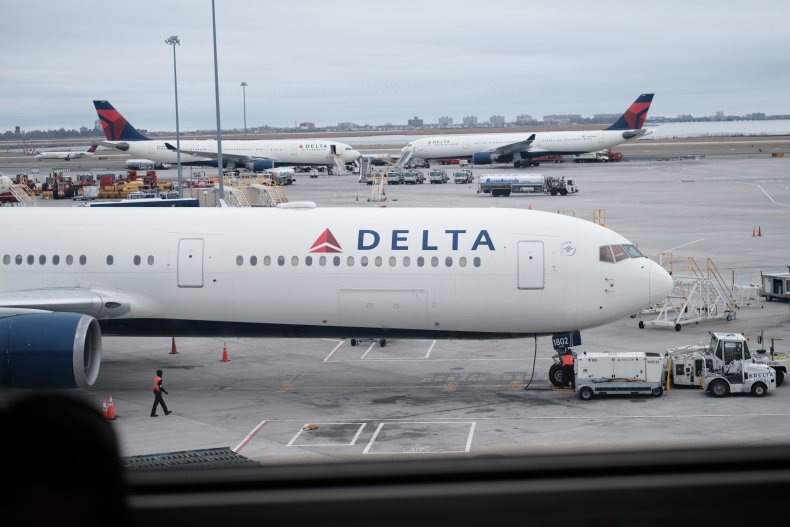 And trust me, that help is needed and wanted by those of us on the left who live in red America. We cannot simply boycott every time a Republican legislature passes an oppressive law. These states are our homes. Not only is not spending money an impossible proposition, but we do not want to see our communities suffer any more than they already are. We want to make them better.
As one Hoosier I spoke with in 2015 put it, "I do not want anyone to boycott Indiana. I want them to come here to help us."
I hope people will heed his words, and the words of Stacey Abrams and Bernice King, and stop this talk of boycotting Georgia. Punishing red states for passing bad laws might seem like good politics from New York or Los Angeles, but it actually harms those of us living in and working to make these states fairer, more equitable places. Progressive Georgians need your money and your support now more than ever.
It seems the devil went down to Georgia on a road paved with good intentions. Help us show him out.
Skylar Baker-Jordan writes about the intersection of identity, politics, and public policy based in Tennessee.
The views in this article are the writer's own.