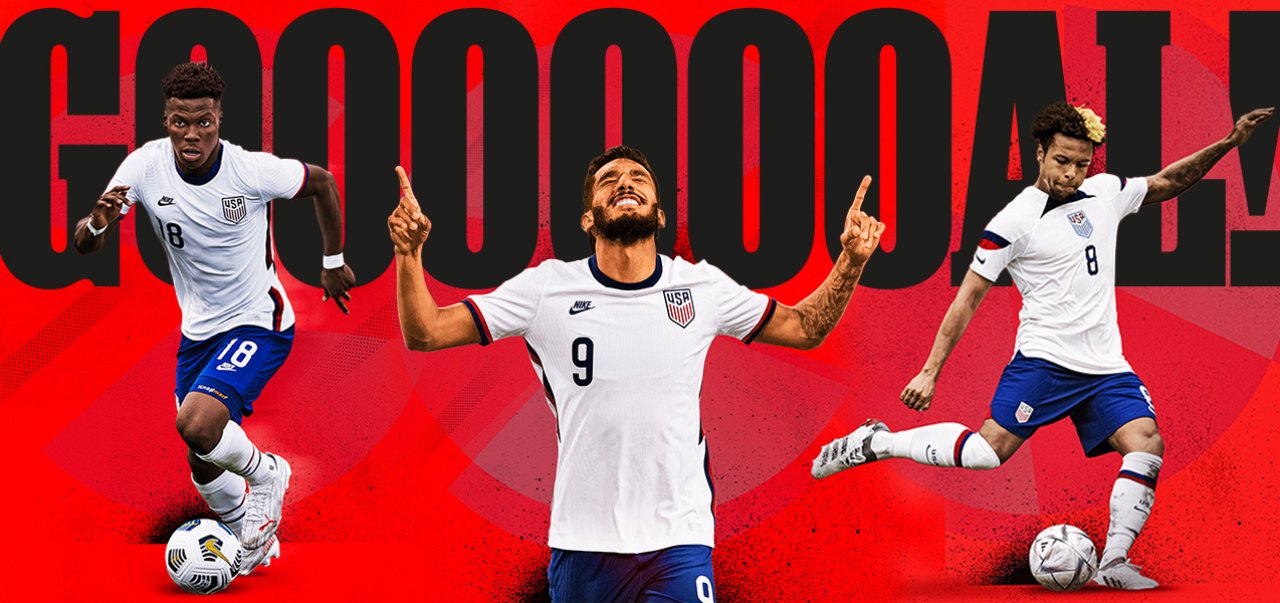 Cobi Jones: Being Part of the U.S Squad Wasn't Always Easy
I grew up watching the World Cup every four years, but it wasn't easy. It may be difficult for a lot of people around the world to understand now, but in the 70s when I was starting out, playing youth soccer, the sport really wasn't that well known in the United States.
In my hometown of Westlake Village, California, you couldn't really find the tournament on TV; if you wanted to watch any soccer games, you had to go to your local Mexican restaurant. To this day, I remember paying five dollars to stand in the back room of a Cisco's restaurant with 20 or 30 people watching the game on satellite, that's how it was.
I was part of one of the first generations that went through the American Youth Soccer Organization (AYSO). It was one of those things where I was pretty good at it, so with success, you tend to have a little more joy and stick with it.
I hadn't grown up thinking I was going to play soccer professionally, but things kind of kept falling into place. I did have setbacks, including not being recruited to play in college and being cut from the Olympic soccer team before making the final roster. In those moments, I thought: "Should I quit?" But I give all the credit to my mom for keeping me going.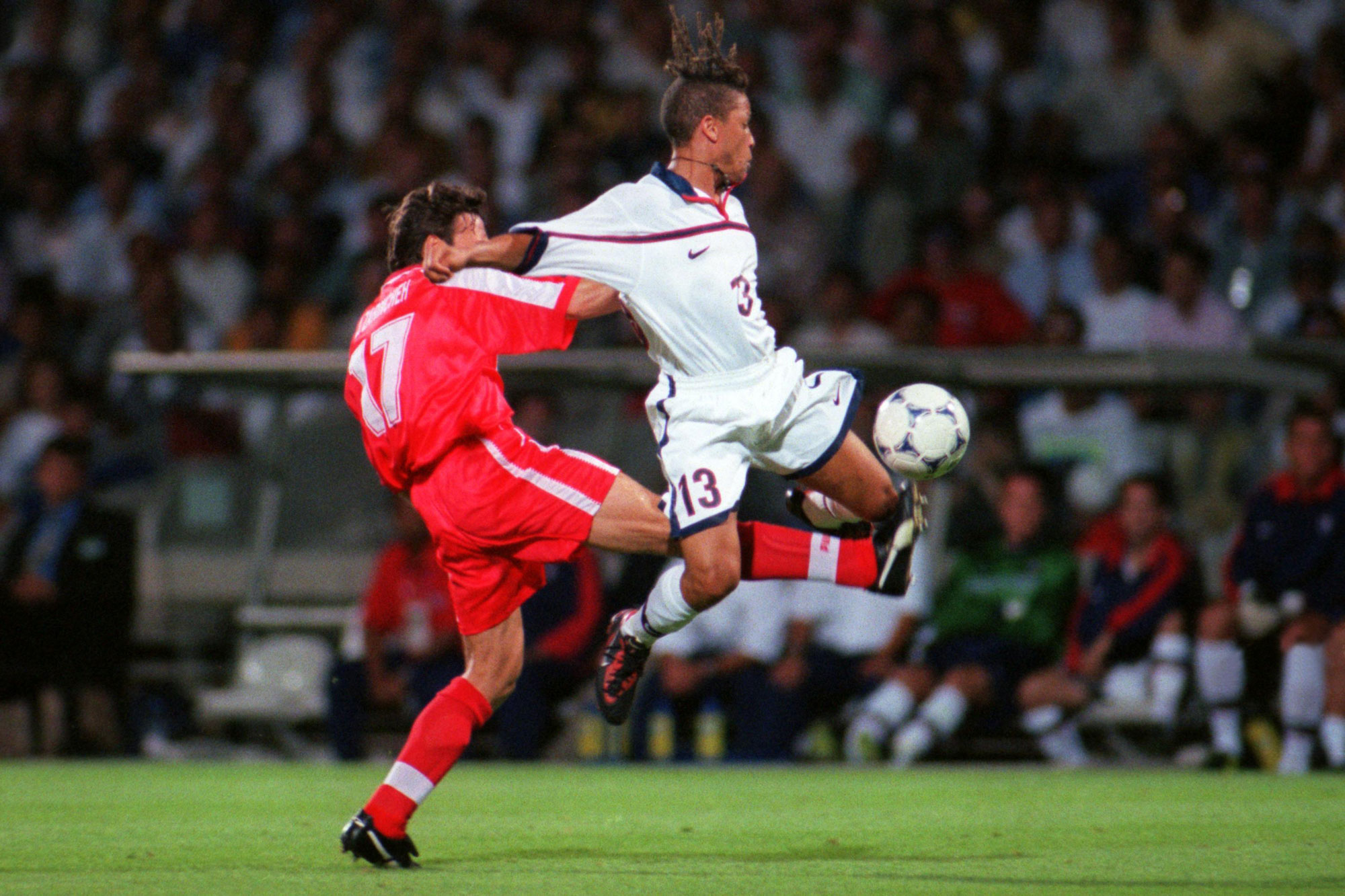 I ended up making the Olympic soccer team in 1992. I still remember playing against Italy and having a good game, which I think always makes people pay attention. But that's where I thought my career was going to end. I thought: "I've played in the Olympics, I'll go back to college and call it a day." But shortly afterwards, I got the call to join the national team and thought I'd give it a shot.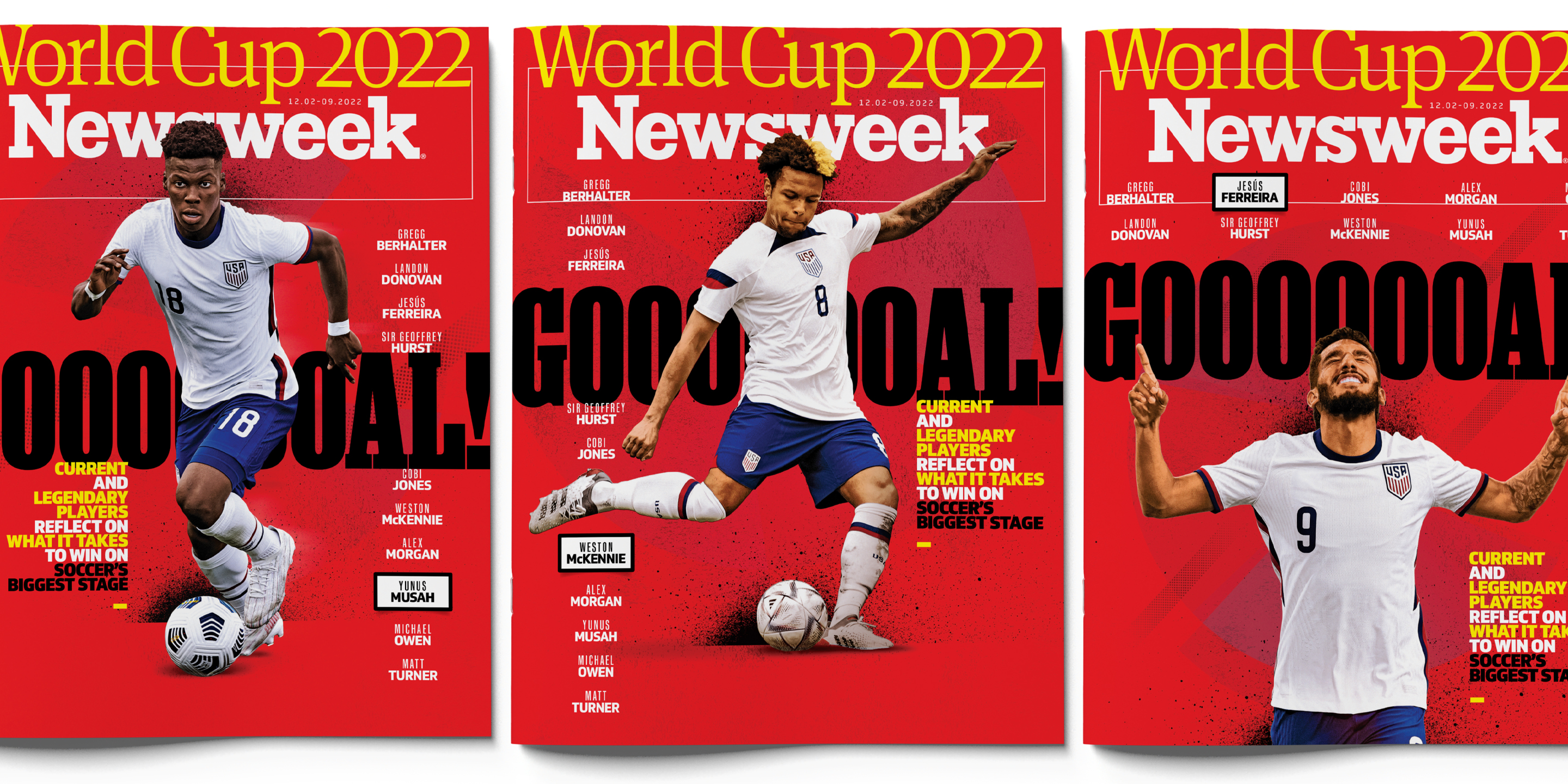 My First World Cup experience
My first time walking onto the World Cup pitch in 1994 was incredible. I'd come on as a substitute in the first game against Switzerland. It's the pinnacle of our sport at the highest level, representing your country at the World Cup, there's nothing like it.
I remember thinking: "My God, this is the moment." The excitement had been building up before, obviously, but then to go out and actually show my wares on the pitch, was something special.
Because that tournament took place in the United States, there was a sense of: Okay, we're comfortable at home, everybody knows us, we're going to have support. But on the other side, there was pressure. At that point, no other host country had not made it out of the group stage and I didn't want the U.S. to be the first host nation to experience that.
One of the standout moments of the tournament for me was stepping out onto the field against Brazil. Walking out and seeing players like Dunga, Romário and Bebeto doing their iconic walk, holding each other's hands, was a little bit overwhelming.
Before the game I thought: "Okay, we're going to have Brazilian fans everywhere." And while there were a lot, I can't tell you just how enlightening and uplifting it was to walk out to see a majority of U.S. fans. It was just red, white and blue everywhere. Their cheering was able to drown out the Brazilian fans, which at that point was a rarity for us. It was incredible.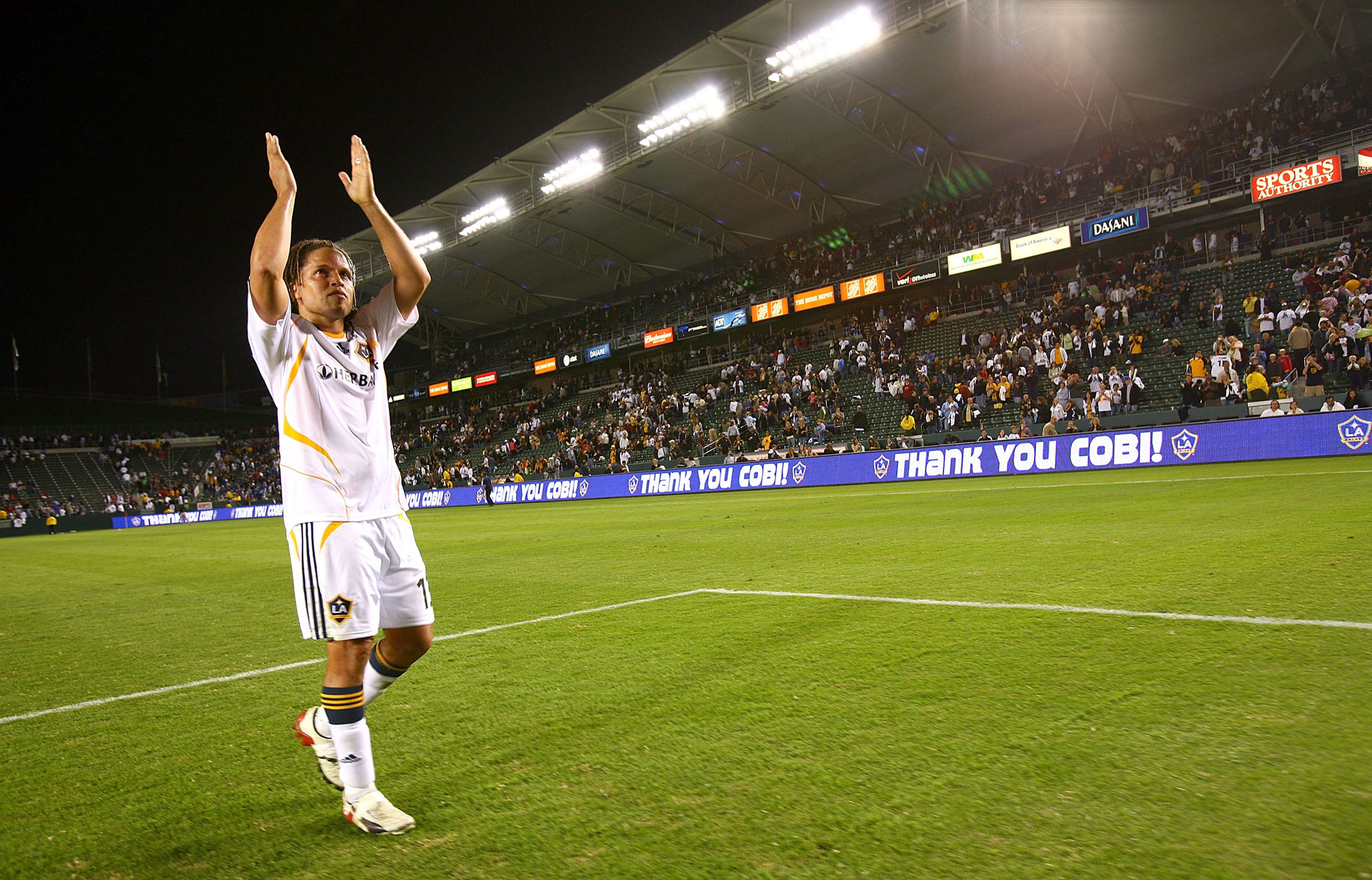 Playing against Brazil on home soil
Considering our national team was not a top ranked team during that period, to come out of that game against Brazil—who would eventually become the World Cup champions—only losing by one goal, and to have so many of the fans being thankful, tossing us flags and cheering for us, was surreal. That was one of the biggest moments for me as a younger player.
Playing in the World Cup again in 1998 was interesting, I think everyone thought it was an opportunity to build upon what happened four years prior and show the world we had made strides since the last World Cup, but a whole lot of stuff happened that year.
We wanted to be even tighter than 1994, but between controversies on the team, issues with the coaches and amongst the players, everything went sideways. We did not have a good performance and you could see that we were kind of disheveled in a few of the games.
For myself, in terms of player development, even without the best success as a team on the field, it was a growing process. In my opinion, character comes out more through your losses and how you handle those than your successes. It was great to go from being a sub to starting in the games and playing considerable minutes. Even just being able to walk onto that field again and represent the U.S. in France, which is considered a soccer country, was a great experience.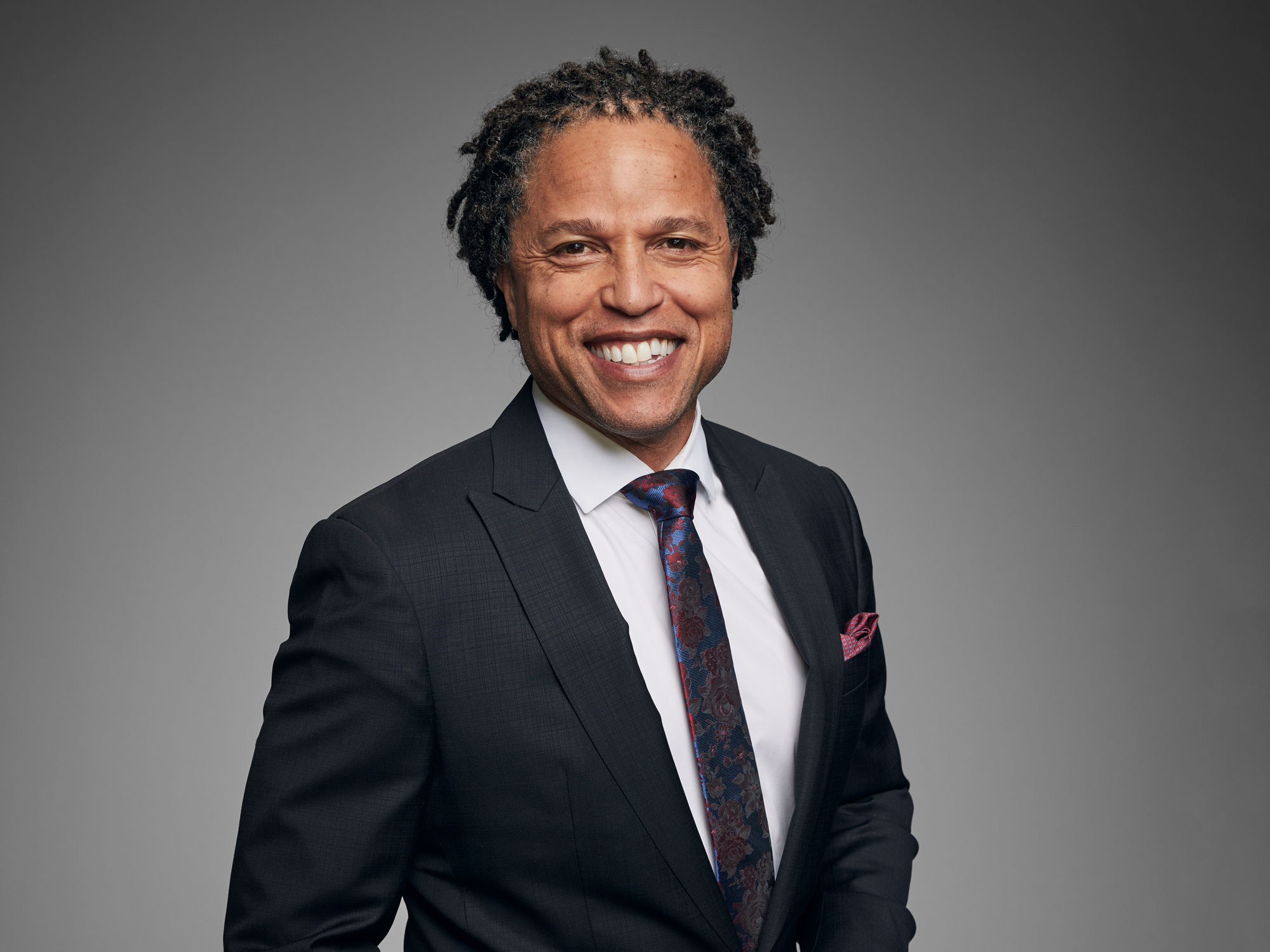 Lessons from playing in two World Cups
I could look at myself after the 1998 World Cup and just say: "Okay, I know where I stand with my character and how I am as a person." I was very pleased with my growth and how I handled things when there was a storm happening. I tried to be at peace amid the chaos.
Having two World Cups under my belt in 2002, I definitely took lessons from both and tried to implement everything I had learned, from being calm in desperate situations to making sure I enjoyed the moment, which is a big part of it.
One of the things that myself and some of the other veterans found is, we had a crop of younger guys coming in and mixing with more experienced players, which tends to make the best type of squad. We made sure that both on and off the field, we clicked and were a good unit. If you have that, you know you're going to find success.
Taking on Mexico during the 2002 World Cup was a huge moment. They were, and still are, our regional rivals, so to play that team on the greatest soccer stage, there's nothing like it. For us to come out on top, beating Mexico 2-0, that was a highlight for me. I felt I played my part, even though I paid a toll for it with a headbutt from Rafa Marquez.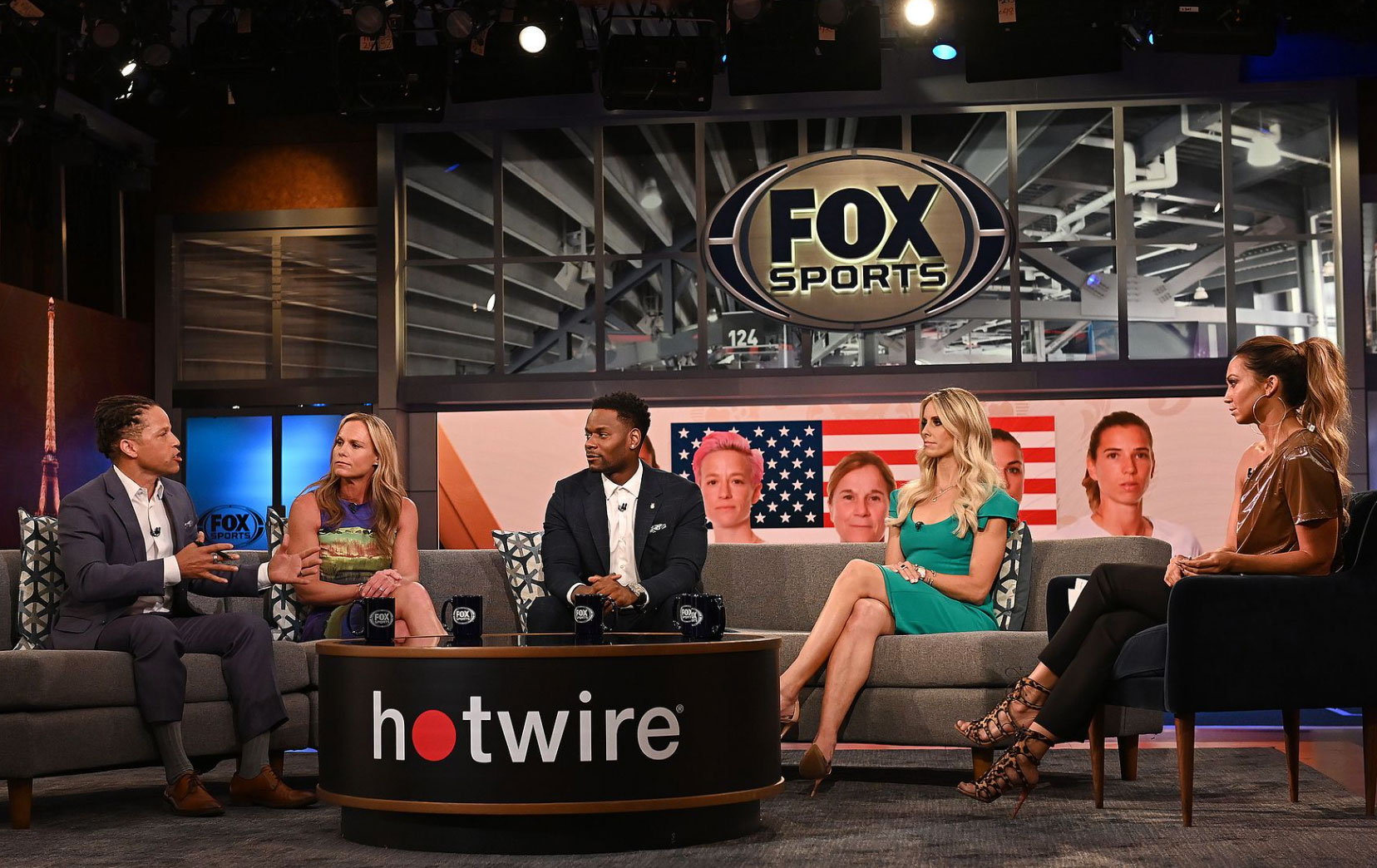 The future of the U.S. men's soccer team and soccer in America
There are a ton of players on the current U.S. team who stand out to me; Gregg Berhalter has brought in a lot of new talent over these past few years. Tyler Adams is excellent; he has that bite. He has that little bit of grit in the midfield, where he will motivate the team to get stuck in and go after players to win those tackles in the midfield.
I've always liked Weston McKennie, he's very important to the team. His ability to defend and then get up into the attack is like no other. Christian Pulisic, Brenden Aaronson and Giovanni Reyna are some other standout players who I think have the potential to really change the game for the U.S.
I believe our chances in the World Cup are pretty good. We have players playing all over the world at a high level, I think now it's about how they come together as a team. There's always the tactic of the coach, but I think the most important thing is how they come together as a unit. Can they have that bite?
A lot of it I believe is going to depend on the result of the opening game against Wales. I would say the U.S. needs to get a win against them, see how things go against England in the next group match and get a win in the following game against Iran. But, you never know how it's going to go—that's the fun of a World Cup.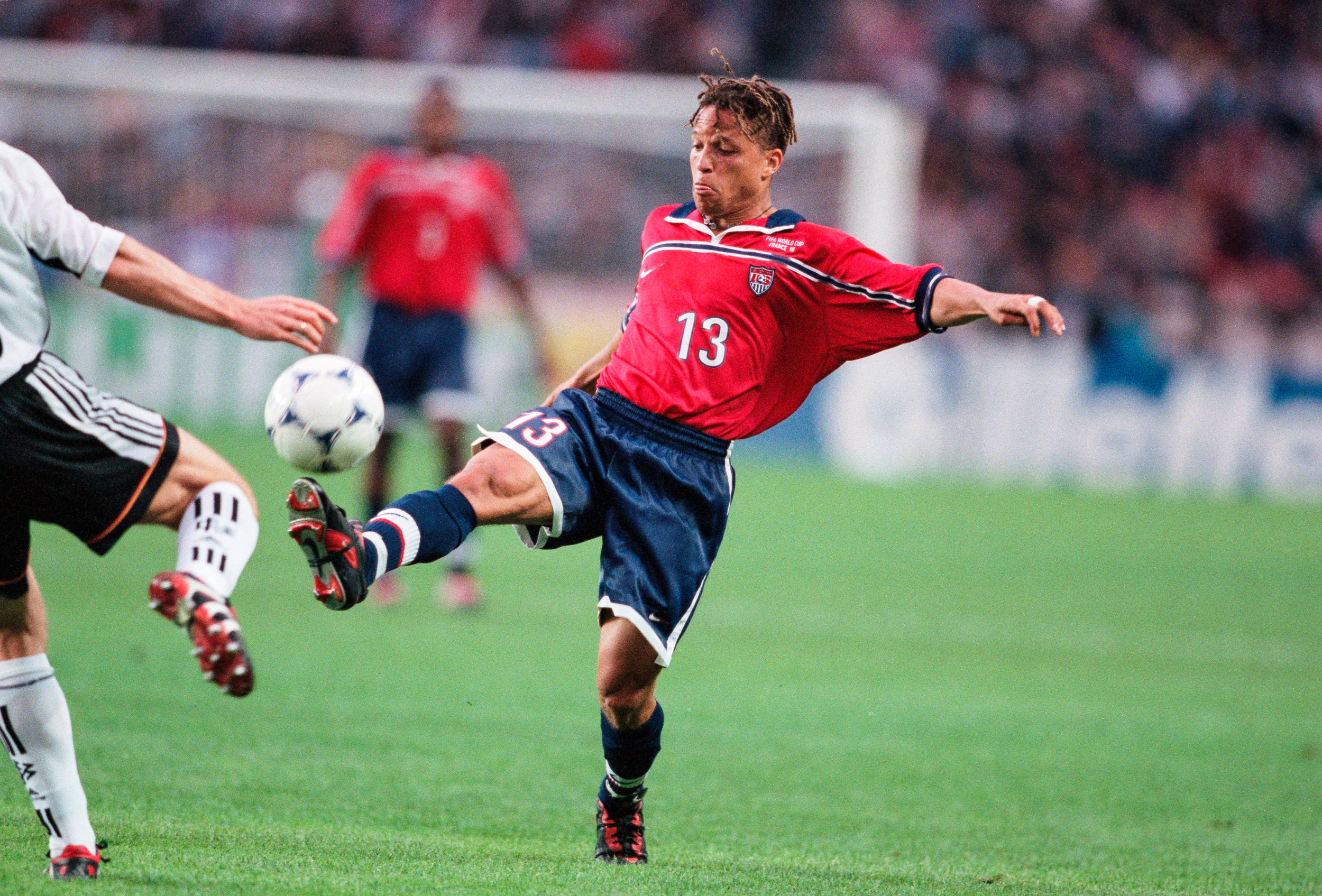 In terms of popularity in the U.S., it's night and day, from when I started out. What we have seen in the sport is absolutely incredible. Over the years I have seen this sport evolve from me paying five dollars to go and watch a game at a Mexican restaurant, to now seeing stadiums open and people lined up outside vying to get a good seat.
I am happy to be part of creating the U.S. soccer team's history, that is something nobody can ever take away from me. I look back on it fondly. It was not always easy, but it's one of those things where you can look back and say: "That was something special."
Cobi Jones is a former professional soccer player and the all-time leader in caps for the United States national team. He is currently a commentator on various major television networks. You can follow him on Instagram @cobijones13
All views expressed in this article are the author's own.
As told to Newsweek associate editor Monica Greep.
This My Turn essay features in the latest issue of Newsweek, on stands November 25.