'Cobra Kai' Cast: All the 'Karate Kid' Stars Who Appear in the Netflix Show
Cobra Kai has been a blast from the past for many Netflix viewers. The one-time YouTube series answers the questions of a lot of fans of The Karate Kid who wonder where the cast is now. The show features many of the major cast members from the first movie 35 years later when the Cobra Kai from the 1984 movie reopens.
Ralph Macchio, who played Daniel LaRusso in three Karate Kid movies, returns, as does his one-time rival Johnny Lawrence (played by William Zabka). The Netflix show, however, is missing two of the leading stars of the first Karate Kid movie in Pat Morita, who died in 2005, and Elisabeth Shue—though there are a number of rumors that she may return for Cobra Kai Season 3.
All The Karate Kid stars who appear in Cobra Kai
Ralph Macchio - Daniel LaRusso
Ralph Macchio played Daniel, a bullied high school kid who becomes a karate master in The Karate Kid, The Karate Kid Part II and The Karate Kid Part III. Finding fame prior to the movie in the sitcom Eight Is Enough and the movie The Outsiders, Macchio's roles after playing Danny included the Oscar-winning My Cousin Vinny, the comedy-drama Ugly Betty and HBO's The Deuce.
Speaking to Screen Rant about returning to the character, the actor said: "I've said 'No' for 30 years to almost everybody. I'm very protective of The Karate Kid franchise and even more so the Daniel LaRusso character. Everybody and anybody would always have their quick 30-second pitches...I think I was the last guy to come to the party—not that I had resistance to their idea, I just think that I needed the most time to jump, you know? It just seemed like the timing was right."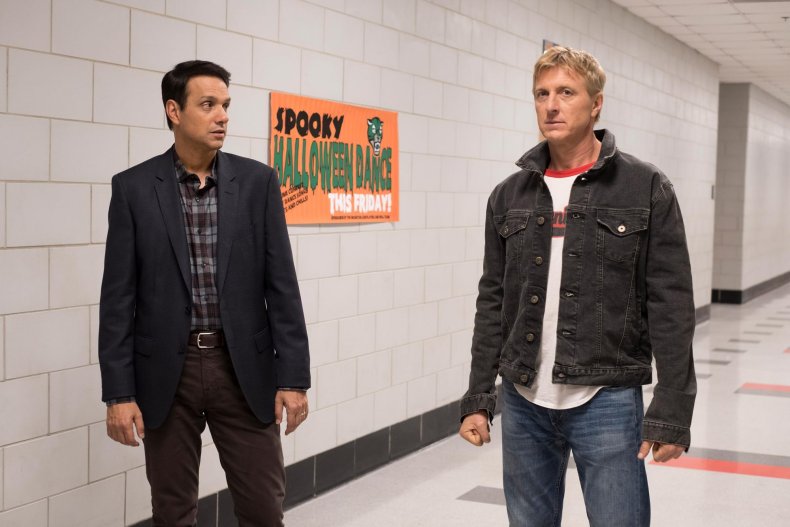 William Zabka - Johnny Lawrence
In Cobra Kai, one-time spoiled school bully Johnny is now in his 50s and he is very much down on his luck, working as a handyman and still hung up on his ex from three decades ago Ali (Elisabeth Shue).
After appearing in the first and second Karate Kid movies, Zabka starred in 12 episodes of crime drama The Equalizer. In the 2010s, he rode a wave of '80s nostalgia into a mini career resurgence, appearing in Hot Tub Time Machine (written by Cobra Kai co-creator Josh Heald) and in How I Met Your Mother, where he played himself.
Speaking to Collider about returning to the world of The Karate Kid after three decades, Zabka said: "It's really amazing, as an actor, because you're still hanging onto the original core and soul of who Johnny is, but now he's got 35 years of life layers on him. To weed through that and to try to get on his feet is incredible."
Martin Kove - John Kreese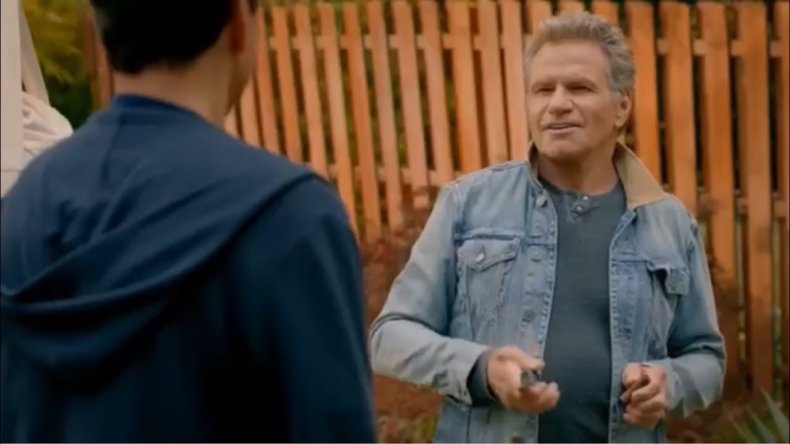 Vietnam vet John Kreese was Johnny's karate teacher in the first movie, and owner of the Cobra Kai dojo. In the Netflix series, he was introduced at the end of Season 1, and soon caused big problems for his former student.
The actor is best known for his work in the '80s in Cagney & Lacey and Rambo: First Blood Part II, though he has worked solidly in the decades since.
On returning to the role that people still quote at him in the streets, Kove told The Hollywood Reporter: "I wanted to come back to the role. I was quite leery to do it as written for the movies, but my basic insistence to the writers was, 'are you going to write this character vulnerably? Are you going to give him some versatile situations?'
"And they did, they had him coming off episode-one, season-two as if he was a big shot. He portrayed that everything's cool, and he's coming back, and he wants to be in Cobra Kai, because it's now big news. He lives in a shelter because he has no money."
Randee Heller - Lucille LaRusso
Daniel is not the only LaRusso to return for Cobra Kai; his mother Lucille is also back. She lives out of state in the world of the Netflix/YouTube show, but actress Randee Heller has made a number of guest appearances on the show.
Heller made history in the late 1970s as one of the first lesbian characters ever to appear on television in Soap, and more recently played Don Draper's (Jon Hamm) secretary in Mad Men.
Tommy, Bobby, Jimmy
Cobra Kai is full of Easter eggs to the franchise, but one of the most moving came in a Season 2 episode that saw all the 1984 Cobra Kai students reunite for a night out after one of them was diagnosed with terminal cancer. This led to the return of Tommy (Rob Garrison), Bobby (Ron Thomas), and Jimmy (Tony O'Dell).
Elisabeth Shue?
Though sometimes mentioned, the one-time love interest of both Daniel and Johnny has not appeared. However, Elisabeth Shue, who played Ali has recently hinted that she may return for a cameo, per ET Canada. Both Zabka and Macchio have revealed in interviews that she has been approached, and Shue is on record saying she loves the show and was considering reprising her role.
Cobra Kai Seasons 1 and 2 are streaming on Netflix and YouTube; Season 3 is coming soon to Netflix.