'Cobra Kai' Season 3: Does Elisabeth Shue Appear in the New Netflix Season?
Cobra Kai on Netflix have ended the last season with cliffhangers about whether Miguel (played by Xolo Maridueña) had died and what would happen to Robby (Tanner Buchanan).
There was, however, only one cliffhanger that Karate Kid fans really cared about—whether Ali Mills (played by Elisabeth Shue) would appear in the show after the season ended with her sending a friend request to Johnny (William Zabka).
After the first few episodes of Cobra Kai Season 3 go by without a mention of Ali, fans may wonder whether Shue will ever appear in the Netflix show.
WARNING: The following contains spoilers for Cobra Kai Season 3
However, just when fans have given up hope that "Ali-with-an-i" is not going to appear in Season 3, Shue makes her appearance.
This appearance is first teased midway through the season, when Johnny learns that, despite throwing his phone away, he can see Facebook on his computer. He logs on, and discovers that friend request waiting for him.
Across that episode, he works with Miguel to write the perfect reply to Ali's message, but Ali herself does not appear, no doubt putting fans off the scent by thinking that this brings closure to the finale cliffhanger.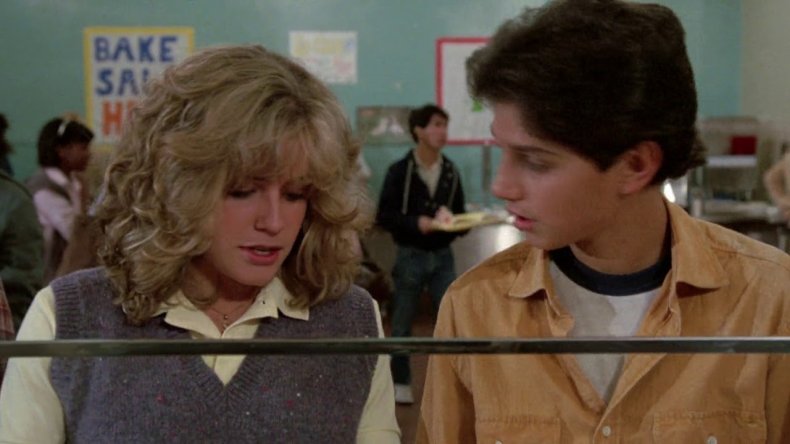 A few episodes later, however, Shue makes her appearance. In Cobra Kai Season 3, Episode 9, fans finally get a glimpse of Ali, with the Oscar-nominated actor making her first appearance in the Karate Kid franchise in over 35 years.
In that episode, titled "Feel the Night," Ali reveals that she has returned to Receda to spend the holidays with her family, and her two-episode arc on Cobra Kai begins.
The choice to have Ali visit for the holidays rather than move back to the town for good is a notable one, as it seems to suggest that her character will only appear in these two episodes and is not expected to return if and when Cobra Kai gets a Season 4—though of course they could always bring her back for another holiday.
That said, Shue's two-episode appearance does set up the fact that Ali is newly divorced, and there is somewhat of a spark between her and her ex, Johnny.
The show seems unlikely to replay the Johnny-Ali-Daniel love triangle from The Karate Kid, as Daniel's (Ralph Macchio) seems very much in love with wife Amanda (Courtney Henggeler), who got on very well with Ali when the pair met.
However, she could be back for another love triangle. Just before Ali returned to reconnect with Johnny, he had taken his relationship with Miguel's mother Carmen (Vanessa Rubio) to the next level—but the contact with the woman he never let go may change his feelings in the episodes to come.
Cobra Kai Seasons 1 to 3 are streaming now on Netflix.