Cobra Kai Season 3 has been confirmed by Netflix, and has been filmed, edited, and will be released in 2021 to the streaming service. These new episodes are sure to reveal the fate of Miguel Diaz, who was shown on life support at the end of the current season after being kicked down a flight of stairs by Robby (Tanner Buchanan).
According to Xolo Maridueña, however, it seems that Miguel may recover from his bout with Robby on The Karate Kid spin-off. Writing on Twitter in November 2019, the actor said: "Season 4 wrap on @CobraKaiSeries. Can NOT wait for you guys to see the amazing work this team has put together. I am thankful for everyone's hard work and commitment and humbled to be a part of the #CobraKai familia."
Fans who think that this confirms that Cobra Kai is coming back not just for Season 3 but for Season 4, however, should not get too excited. The actor followed this up with another tweet reading: "SEASON 3, sometimes I get too excited."
However, this tweet does mean one thing: That Miguel will be alive in Season 3. However, there are some clues that he may not make it until the end of the season. While Maridueña tweeted that filming had wrapped on November 21, Johnny Lawrence actor William Zabka said on Instagram that he wrapped on November 25, while series co-creator Jon Hurwitz said that filming ended by December 6. This could mean that Maridueña finished earlier because his character does not make it to the end of Cobra Kai Season 3 alive.
Then again, there are some hints that he will be around for the Season 3 finale. Zabka's Instagram post featured an image of hum together with the Miguel actor on the last day of filming.
As for when fans will be able to watch Cobra Kai Season 3, in August the show's official Twitter account revealed: "We're hitting the mats at an all new dojo. Seasons 1 & 2 drop-kicking at once. Season 3 enters the tournament in 2021."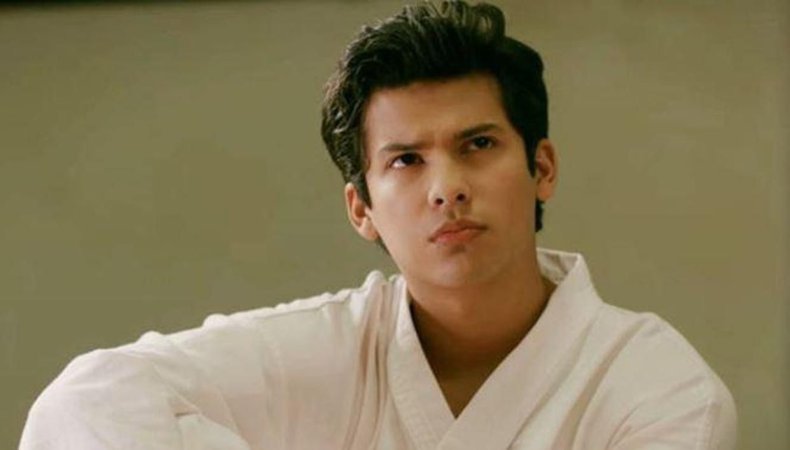 Though we have not got a specific release date for Season 3, previous shows have released their next season six months after the previous one dropped. This means that we are likely to get a spring 2021 release date for next season.
Speaking to GeekTyrant, Zabka teased of Season 3: "The end of Season 2 is a car wreck essentially. There's a lot of pieces to put back together. There's a lot of healing that has to happen. There's a lot of growing that needs to happen. I've seen a lot of fan theories out there, and heard a lot of fan theories. Nice tries. It's awesome. I mean, Season 3 is fireworks. And I think it's Season 1 and 2 combined on steroids."
Cobra Kai Season 3 is coming in 2021 to Netflix; Seasons 1 and 2 are streaming now on Netflix.