'Cobra Kai' Season 3: When It Airs and How to Watch Online
Cobra Kai fans, the wait is nearly over—after 20 months away from screens, Season 3 of the Karate Kid spin-off is coming to streaming from January 2021. The first two seasons may have been a YouTube original, but the third season will be available to watch online exclusively on Netflix.
When is Cobra Kai Season 3 coming out?
The release date of Cobra Kai Season 3 was originally set for January 6, but in a holiday treat for fans Netflix pushed the airdate ahead to Friday, January 1, when all 10 episodes of the show will be available to watch online at once on the streamer.
The release time of the episodes where you are will depend on your time difference from Netflix's west coast headquarters, who will release Cobra Kai Season 3 at 00:01 a.m. PT on Friday.
The episodes will be available to watch in some of Netflix's biggest countries and territories at the following times:
Australia: 5:00 p.m. AEST / 4:30 p.m. ACST / 3:00 p.m. AWST
Brazil: 5:00 a.m. FNT / 4:00 a.m. BRT / 3:00 a.m. AMT / 2:00 a.m. ACT
Canada: 3:00 a.m. ET / 4:30 a.m. Newfoundland / 4:00 a.m. AT / 2:00 a.m. CT / 1:00 a.m. CST/MDT / 00:00 a.m. PT
Central Europe: 9:00 a.m. CET
Eastern Europe: 10:00 a.m. EET
India: 12:30 p.m. (noon) IST
Japan: 5 p.m. JST
Mexico: 2:00 a.m. CDT / 1:00 a.m. MT / 00:00 a.m. PT
U.S.: 3:00 a.m. ET / 2:00 a.m. CT / 1:00 a.m. MT / 00:00 a.m. PT / 23:00 p.m. on Thursday, December 31 AKT / 21:00 p.m. on Thursday, December 31 HST
United Kingdom: 8:00 a.m. GMT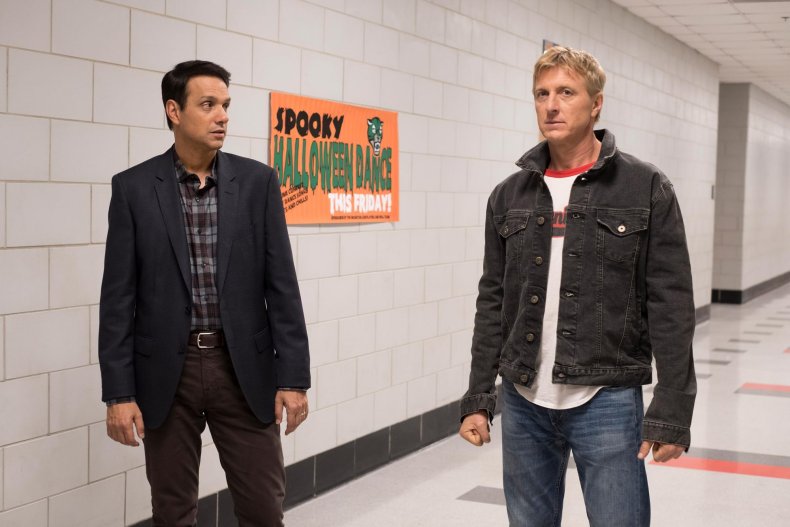 How to watch Cobra Kai Season 3 online
As a Netflix global original, the streaming service is currently the only place to watch the new episode of The Karate Kid spin-off.
The streaming service no longer offers a free trial in the U.S., so there is currently no (legal) way to watch the new season online for free in America.
The service offers three tiers of viewing, which offer growing numbers of screens you can watch the service on at once. The most basic package is $8.99 a month for one screen at a time (and standard def screening). The standard package is $13.99 a month for two screens (and HD streaming), while premium is $17.99 a month for four devices and Ultra HD.
The first two seasons of Cobra Kai are also streaming on Netflix. Those first 20 episodes, however, are also available to watch for free now on YouTube.
In the lead-up to the release date, Netflix also released a trailer for Season 3, which featured the return of stars William Zabka and Ralph Macchio—and may have hinted at an Elisabeth Shue cameo.
Cobra Kai Season 3 is released on Friday, January 1, 2021 on Netflix.