'Cobra Kai' Season 3 Debunks Major Tory Fan Theory
Cobra Kai's last season introduced Tory (played by Peyton List), a girl with an absent mother who soon became the love (and karate) rival of Sam (Mary Mouser). The fact that we did not see who Sam's mother is, and the fact that Ali Mills (Elisabeth Shue) had not yet returned from The Karate Kid lead to a fan theory making the rounds that "Ali-with-an-i" was the mother of "Tory-with-a-y."
WARNING: The following contains spoilers from Cobra Kai Season 3
However, the final episodes of Cobra Kai Season 3 on Netflix seem to debunk that theory once and for all. In Episode 9 of the new season, Ali returns to town for the holidays, giving fans the Karate Kid reunion they wanted as she, Daniel LaRusso (Ralph Macchio) and Johnny Lawrence (William Zabka) all meet for drinks at a town Christmas party.
Crucially, though, Ali and Tory do not meet, and there is no sign that Ali is hiding from her errant daughter while returning for the holidays. If Ali was supposed to be Tory's mother, then a meeting between them may have made the perfect cliffhanger to go into Season 4, and the fact that it did not happen suggests there is no relation between them.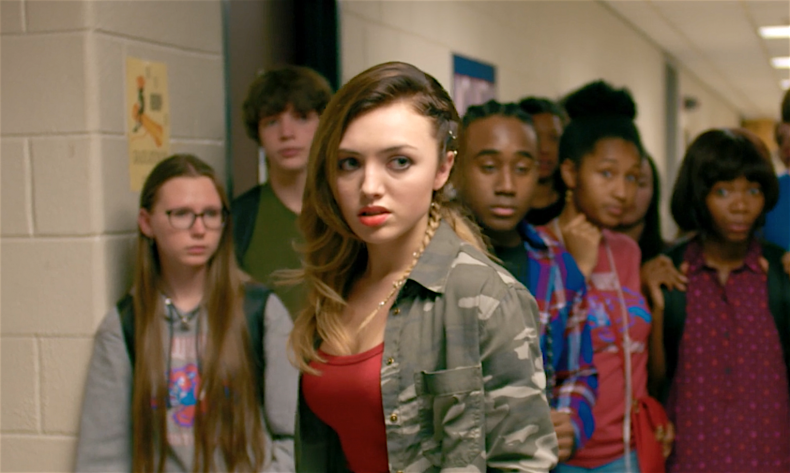 Of course, Tory could still be Ali's mother, and she just spends her whole time avoiding her daughter. This would paint Ali, however, as a very negligent mother, which seems a different characterisation than the kind and well-adjusted woman that we saw in Cobra Kai Season 3, Episodes 9 and 10.
What is possible is that the writers left Tory without a mother in case they could secure Shue for an entire season, as this would give her a place within the wider storyline of the Netflix show. However, when Shue only signed up for the two episodes, with the character making it clear she was only in town for the holidays, this storyline was dropped as being too much to fit into such a short space when what fans really wanted was a Karate Kid reunion.
This could mean, however, that we will finally meet Tory's mother in Season 4, which reportedly goes into production in early 2021. After all, the current season finale left Tory in a dark position. She has vowed revenge on Sam after trying to seriously hurt her with some nunchucks during the climactic battle of Season 3, and is being set up as one of the villains of Season 4 as a member of John Kreese's (Martin Kove) Cobra Kai dojo.
Speaking to Collider, List said of her character's rivalry with Sam, "From her perspective, Sam has wronged her and seen the worst in her...I like Miguel and Sam has tried to steal him away from me, and she seems like this privileged girl that I am threatened by because I've never seen anything like that and I can't even imagine her having any problems and I can't imagine her world so, to me, it all makes sense."
Cobra Kai Season 1 to 3 are streaming now on Netflix.