Judge Dismisses Lawsuit Claiming Diet Coke Misled a Woman Who Thought It Would Help Her Lose Weight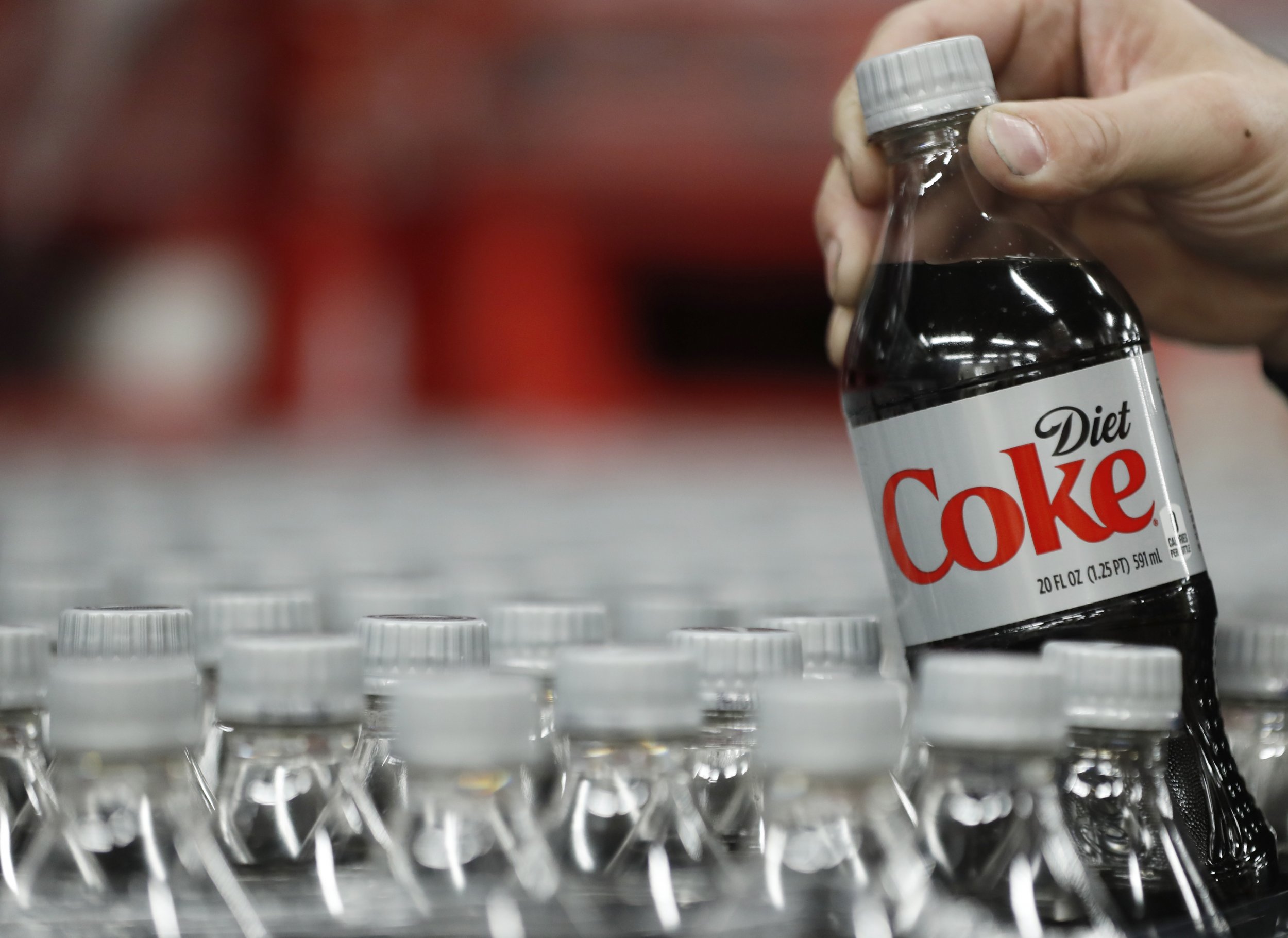 A federal judge in California has dismissed a lawsuit against the Coca-Cola company which argued that Diet Coke misled people to believe the drink would help them lose weight.
Although Coca-Cola's arguments against the putative class action suit were not adequate, Judge William Alsup said the plaintiff failed to show that consumers were likely to be deceived by the advertising.
The case was brought by Shana Becerra who said that she had bought and drank Diet Coke because she believed it would contribute to weight loss and healthy weight management, the court motion said.
She also alleged that Diet Coke had the opposite effect, citing studies that she claimed showed sweeteners with no nutritional value like those used in Diet Coke cause weight gain and increased risk of certain diseases.
Coca-Cola moved to dismiss the case by saying that federal law preempted Becerra's claims, but the U.S. District Court for the Northern District of California judge rejected the company's arguments. Instead, Alsup dismissed the case because Becerra had not met the requirement that "members of the public are likely to be deceived."
Related: Having Just One Soft Drink a Day Could Increase Your Cancer Risk
"[A] reasonable consumer would simply not look at the brand name Diet Coke and assume that consuming it, absent any lifestyle change, would lead to weight loss," Alsup said in the decision.
"In supermarkets, Diet Coke is displayed next to regular soft drinks and is not sold in the health-food section," Alsup continued. "Reasonable consumers would understand that Diet Coke merely deletes the calories usually present in regular Coke, and that the caloric reduction will lead to weight loss only as part of an overall sensible diet and exercise regimen dependent on individual metabolism."
Alsup also rejected the idea that Diet Coke advertising would suggest to consumers that the soft drink led to weight loss as "[r]easonable consumers understand that advertising will feature healthy and attractive consumers enjoying the subject products and will not star the unhealthy and unfit."
Alsup said the studies cited by Becerra suggest a correlation between Diet Coke-type drinks and weight gain, but they do not suggest causation. He added that one of the studies even says that weight gain is "due to the behavior of consumers, rather than the effects of nonnutritive sweeteners."
The decision, filed on Tuesday, said that the plaintiff has until March 22 to file a motion to amend the complaint. A spokesperson for the Coca-Cola company said they were "pleased that the court dismissed Plaintiff's baseless complaint."