'Cocaine Bear' Movie News Inspires Cast, Plot, Sequel and Costume Ideas
Elizabeth Banks is to direct a movie titled Cocaine Bear, based on the true story of a black bear who ate 70 pounds of cocaine and died of an overdose—and Twitter is delighted.
The Hollywood Reporter said the thriller was inspired by an event that took place in 1985, when a 175-pound bear consumed a duffle bag full of drugs dropped from an airplane by Kentucky-based smuggler Andrew Thornton.
The movie will be produced by Phil Lord and Chris Miller, known for Spider-Man: Into the Spider-Verse, Cloudy with a Chance of Meatballs, 21 Jump Street and The Lego Movie. It will be based on a script by Jimmy Warden, who wrote The Babysitter: Killer Queen.
Twitter users have reacted by sharing jokes and imagining what the film might look like. Writers and critics are already envisioning 20 sequels and a Halloween costume.
Writer and comedian Josh Gondelman wrote: "Honestly, after the past six months I've had, it's a little hurtful I didn't even get asked to audition for the role of Cocaine Bear."
Singer Jason Isbell wrote: "If y'all get John C. Reilly to play the cocaine bear I'll score the movie for a bag of chili cheese Fritos and a Mt. Dew.
"I hope the whole movie is from the bear's perspective and he goes to see an animal version of the Strokes at the Cabin then leaves his ex a long tearful voicemail about love and chemtrails before he has the heart attack."
Movie critic Bob Chipman wrote: "That's the greatest pitch I've heard for anything EVER! How was this not already made with 20 sequels!? 'COCAINE BEAR RETURNS' 'COCAINE BEAR TAKES MANHATTAN!'"
Writer Chuck Wendig tweeted: "I am here for the COCAINE BEAR CINEMATIC UNIVERSE. I'll buy the action figures. I'll get the app. I'll make my kid watch the kid-friendly Netflix cartoon. Is there a Halloween costume? Put me in it."
Although plot details have yet to be announced, a 1985 article from The New York Times reveals more about what happened to the animal—also known as "Pablo EscoBear."
The Times wrote: "The cocaine was apparently dropped from a plane piloted by Andrew Thornton, a convicted drug smuggler who died September 11 in Knoxville, Tennessee, because he was carrying too heavy a load while parachuting. The [Georgia Bureau of Investigation] said the bear was found Friday in northern Georgia among 40 opened plastic containers with traces of cocaine."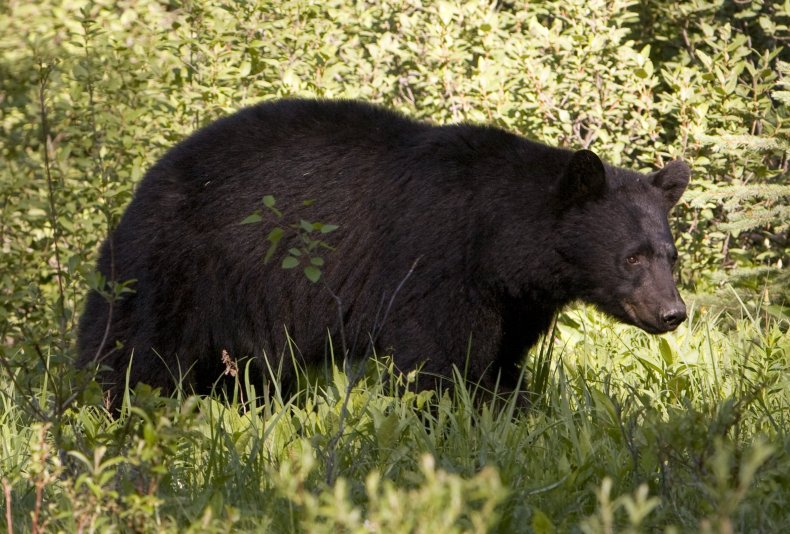 The Independent reported that the bear was taxidermied by officials and donated to the Chattahoochee River National Recreation Area, before it went into storage during a wildfire. It eventually ended up in a Nashville pawn shop.
The bear was then bought by country music star Waylon Jennings, who gifted it to a friend in Las Vegas. When the friend died in 2009, the Cocaine Bear was bought by Zhu T'ang for $200.
When T'ang died three years later, his widow gave it to the owners of the Kentucky For Kentucky store on the condition that they paid for the shipping. The bear is now stuffed and on display at the Fun Mall in Lexington.