'Cocaine Cowboys The Kings of Miami': Where Are Willy Falcon and Sal Magluta Today?
Cocaine Cowboys: The Kings of Miami is streaming on Netflix now. In the six-part series, filmmaker Billy Corben returns to the world of drugs and crime in 1970s and 1980s Florida to tell the jaw-dropping true story of Augusto 'Willy' Falcon and Salvador 'Sal' Magluta.
Corben is no stranger to the world of Willy and Sal, telling Newsweek, "this might be the fourth title in the franchise, but it's the first story we wanted to tell." Corben released Cocaine Cowboys in 2006, which traces the origins of the Miami Drug War and the rise of crack cocaine, following up with two sequels Cocaine Cowboys 2 and 2014's Cocaine Cowboys: Reloaded, but the story of Willy and Sal remained untold, until now.
The documentary features interviews with fellow drug dealers and smugglers who worked alongside Willy and Sal, their loved ones, members of their legal defense team, and police who worked tirelessly to catch them.
Cuban-born and Miami-based high school best friends Willy and Sal, known as "Los Muchachos," would go on to become two of the most notable drug dealers in U.S. history.
They eventually lost control of their reign and were captured by U.S. authorities in 1991, standing trial for 1996 and again in 2002. Where are Willy Falcon and Sal Magluta today? Newsweek has everything you need to know.
Where are Willy Falcon and Sal Magluta today?
Willy Falcon and Sal Magluta managed to ascend their way from small-time drug dealers to the top of Miami's drug trade during the 1970s and 1980s, in an extraordinary rags to riches tale.
Over almost two decades, they smuggled thousands of tons of cocaine into the U.S, creating an empire worth a reported $2 billion.
They lived in plain sight and as heard in the Netflix documentary, were regarded as local heroes in Miami.
"I think the nickname best Los Muchachos, which means the boys, that was the perception of them in this community. They were celebrities but they were accessible. They were Robin Hoods. That was the that was how the community perceived," Corben told Newsweek.
"They were known at the time that they were operating as being nonviolent. Of course, the government alleges that that changed when they were indicted and their backs were against the wall and they started to allegedly dispatch some of their co-conspirators and potential cooperating witnesses but they were beloved and I think someone else says it best in the documentary when they say 'there may be six degrees of Kevin Bacon but in Miami, there were only one or two degrees from Willy and Sal.'"
As their empire grew, so did the War on Drugs launched by President Richard Nixon in the 1980s. Despite evading arrest, corrupting trials, and dodging prison sentences on numerous occasions, Willy and Sal eventually faced the U.S. justice system in 1991 for drug trafficking crimes, including operating a continuing criminal enterprise.
They stood trial in 1996 and were acquitted, despite a mountain of incriminating evidence. After an investigation into their finances in 1999, prosecutors discovered the jury foreman, along with several witnesses and jurors, in the 1991 trial had accepted bribes to acquit Willy and Sal.
In 2002 they were retried on dozens of charges, including corruption, conspiracy to obstruct justice by bribing jurors, paying witnesses to lie and murdering three witnesses, and the laundering of drug profits.
Willy took a plea deal and was sentenced to just 20 years behind bars whilst Sal received a life sentence.
Willy's brother, Gustavo Falcon, also received a prison sentence but remained on the run for 26 years.
Willy Falcon
Willy Falcon was released from federal prison in 2017 and faced immediate deportation.
He was eventually deported to the Dominican Republic (DR) on November 6, 2018, instead of his native-Cuba.
Corben explained Willy's whereabouts are unknown after he was released almost four years ago.
He said: "Willy is out and about. I think I know where he is, but I can't confirm it so I won't say, but he was released several years ago held in immigration detention because he never became a US citizen and so he was eventually deported."
Corben also shared the alleged reason why Willy was deported to the DR over Cuba.
He said: "His attorney ordered that because part of the money that Willy and Sal had made in the drug trade they had donated very generously to various charities and churches and organizations, some of which were anti-Castro organizations and some of the paramilitary organizations who had through the years attempted to enter the island and overthrow or assassinate Fidel Castro.
"And because of their involvement with those organizations, his attorneys argued he should not be deported to Cuba for his own safety, and so they deported him to the Dominican Republic where when word got out that he was there, people in the DR were upset about that. And he was asked to leave."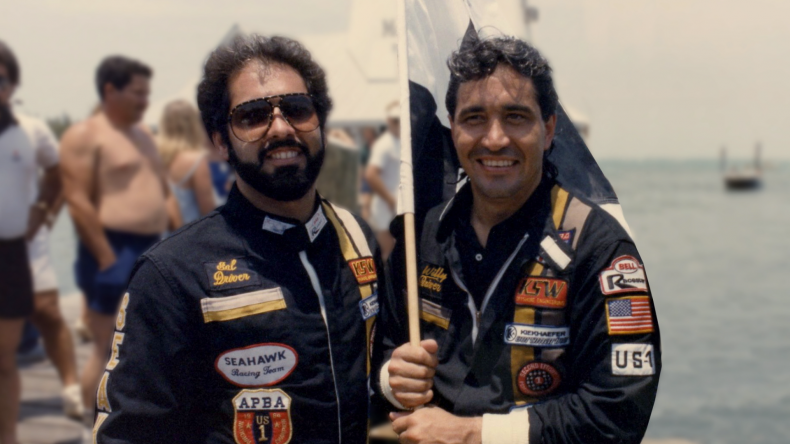 Sal Magluta
Today, Sal Magluta is serving his life sentence at ADX Florence, a supermax prison in Colorado.
At first, Magluta received a 205-year prison sentence, which was then cut to 195 years. He is expected to spend the rest of his life behind bars.
Corben also was able to give a brief update on Sal's whereabouts.
He said: "Sal is in Florence, Colorado, in a supermax prison. It is the most secure prison in the United States under some of the harshest conditions in the U.S., with some of the worst terrorists and violent offenders in this country, where he will serve the next 180 some odd years and you know, he will very likely die."
Some of the most notable offenders imprisoned alongside Sal include Boston Marathon bomber Dzhokhar Tsarnaev, former senior FBI agent turned spy for the Soviet Union and later spy, Robert Hanssen and Mexican drug lord Joaquín "El Chapo" Guzmán.
Cocaine Cowboys: The Kings of Miami is streaming on Netflix now.