Inside the True Story of Netflix's 'Cocaine Cowboys'
Cocaine Cowboys: The Kings of Miami is the fourth installment, but the first series, in the Cocaine Cowboys franchise. The first installment, titled Cocaine Cowboys, premiered in 2006 followed by Cocaine Cowboys 2 in 2008 and 2014's Cocaine Cowboys: Reloaded. Now, fans of the series can sit through six episodes of the latest outing, which traces the rise and fall of high-school best friends, Augusto 'Willy' Falcon and Salvador 'Sal' Magluta.
"This might be the fourth title in the franchise, but it's the first story we wanted to tell", Cocaine Cowboys director Billy Corben told Newsweek.
"Over 15 years ago, before the first Cocaine Cowboys documentary came out the story of Will and Sal, "Los Muchachos," was the one that we were pursuing. At the time when we were pulling up in Miami it was the biggest drug-trafficking case in history. We followed the case when we were in middle school, when we were in high school, when we were in college here at the University of Miami. So we pursued it but could not nail it down."
Corben explained the numerous factors behind the delay in telling Willy and Sal's story. "The wounds were too fresh and people weren't willing to go on camera to discuss it" he said. "Over the years people came out of the woodwork, they were released from prison or got out of the witness protection program and we began to kind of bank interviews and essentially build an archive of interviews of people involved in this over the course of many years, then we finally had enough material for the documentary."
Cocaine Cowboys: Kings of Miami features a range of interviews with former drug dealers and smugglers who worked alongside Willy and Sal, their loved ones, members of their legal defense team, prosecutors, and the police who chased them for years to tell the incredible true story of one of the largest drug trafficking cases in U.S. history.
Humble beginnings to Drug Lords
Known as "Los Muchachos" [the boys], unassuming Cuban-born and Miami-based high school dropouts Augusto 'Willy' Falcon and Salvador 'Sal' Magluta would go on to become two of the most notorious drug dealers in U.S. history.
They started out their dealing career, selling marijuana before moving on selling cocaine on behalf of Jorge Valdes, a local drug trafficker.
As part of Operation Video Canary in the 1970s, Sal and Willy received 14 months behind bars but were granted bail. When they were free, they continued to sell drugs and never served their short sentence.
When Valdes received a 10-year prison sentence as part of Operation Video Canary, he handed his empire over to Sal and Willy.
From there, their place in the Miami drug trade was solidified and the only way was up. By the time of their arrest in 1991, their empire stretched to over $2 billion.
In the documentary, one of Sal and Willy's associates recalls the time he asked when they would give up the drug trade too which Sal responded "when I hit a billion."
Corben explained: "People in drug trafficking, their careers, by and large, in the United States tend to last five years meaning the life cycle so to speak on major kingpins or cocaine traffickers in the U.S. is a very short period of time. If you're lucky, maybe you operate for closer to ten years but usually, with the glare of law enforcement and it's particularly in that era, the advent of kingpin laws, they cracked down on you pretty quickly. You'd wind up dead or in prison. These guys operated for 20 years. "
Sal and Willy were able to stay out of trouble, while Miami was caught in a drug war between Columbian and Cuban cartels. Willy and Sal were not the Miami police or the FBI's priority, allowing them to thrive in the shadows.
Nevertheless, Willy and Sal lived in plain sight, flaunting their wealth, competing in national boat races, using nonviolence, and building relationships with those in the community to keep their empire intact.
Corben shared: "I think the nickname Los Muchachos [best describes them], that was the perception of them in this community. They were celebrities but they were accessible. They were Robin Hoods. That was the that was how the community perceived."
Corben said: "They were known at the time that they were operating as being nonviolent. Of course, the government alleges that that changed when they were indicted and their backs were against the wall and they started to allegedly dispatch some of their co-conspirators and potential cooperating witnesses but they were beloved and I think someone else says it best in the documentary when they say 'there maybe six degrees between Kevin Bacon but in Miami, there were only one or two degrees from Willy and Sal.'"
They evaded arrest and prison sentences for over a decade, able to pay their way out of jail thanks to their influence in Miami's political, legal, and business institutions.
Arrest and Conviction
As the War on Drugs began in the 1980s, led by President Ronald Reagan, the gap between Willy, Sal, and the police began to narrow.
Despite evading arrest on numerous occasions, they were finally caught in October 1991. Their story remains one of the largest drug cases in US history.
They were accused of illegally smuggling 75 tons of cocaine into the country between 1978 and 1991, amassing a fortune of $2.1billion.
After four years, they stood trial in 1996 but were acquitted, despite a mountain of evidence against them.
As heard in the Netflix documentary, in the four years between their arrest and trial, at least three potential prosecution witnesses were killed and two others were wounded. The prosecution argued Willy and Sal were behind the hits but had no concentre evidence to prove it. Sal and Willy's defence also denied their clients had anything to do with the suspicious deaths.
After an investigation into their finances in 1999, prosecutors discovered the jury foreman and two other members of the jury in the 1991 trial had accepted bribes to acquit Willy and Sal.
They were eventually retried again in 2003, on dozens of charges, including corruption, conspiracy to obstruct justice by bribing jurors, paying witnesses to lie and murdering three witnesses, and the laundering of drug profits.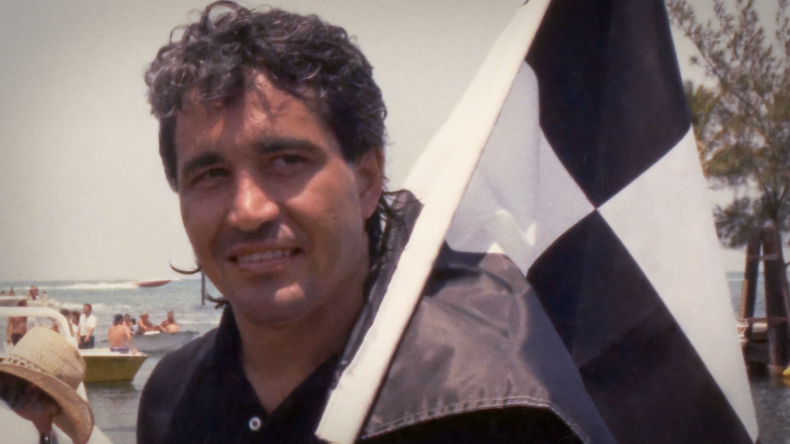 Willy took a plea deal and was sentenced to just 20 years behind bars.
Sal did not plead guilty and stood trial and was convicted of money laundering and bribery. He was acquitted of the murdering or witnesses from the original 1991 trial. The judge sentenced him to a life sentence of 205 years, which was reduced in 2006 to 195 years.
Willy's brother, Gustavo Falcon, also received a prison sentence but remained on the run for 26 years.
Corben reflected "There were so many different tentacles and co-conspirators and what they call satellite cases, you know, the cases involving the jurors, the cases involving the Columbian hit team." All of these things over the years were roadblocks in securing Sal and Willy's imprisonment.
Sal and Willy today
Sal Magluta is serving out his life sentence at ADX Florence, a supermax prison in Colorado.
Some of the most notable offenders imprisoned alongside Sal include Boston Marathon bomber Dzhokhar Tsarnaev, former senior FBI agent turned spy for the Soviet Union and later spy, Robert Hanssen, and Mexican drug lord Joaquín "El Chapo" Guzmán.
Corben was able to give a brief update on Sal's whereabouts.
He said: "Sal is in Florence, Colorado, in a supermax prison. It is the most secure prison in the United States under some of the harshest conditions in the U.S., with some of the worst terrorists and violent offenders in this country, where he will serve the next 180 some odd years and you know, he will very likely die."
On the other hand, Willy Falcon is no longer in prison after being released in 2017.
He faced immediate deportation as he was not a U.S. citizen and was eventually reported to the Dominican Republic (DR) on November 6, 2018, instead of his native-Cuba.
However, his whereabouts are unknown today.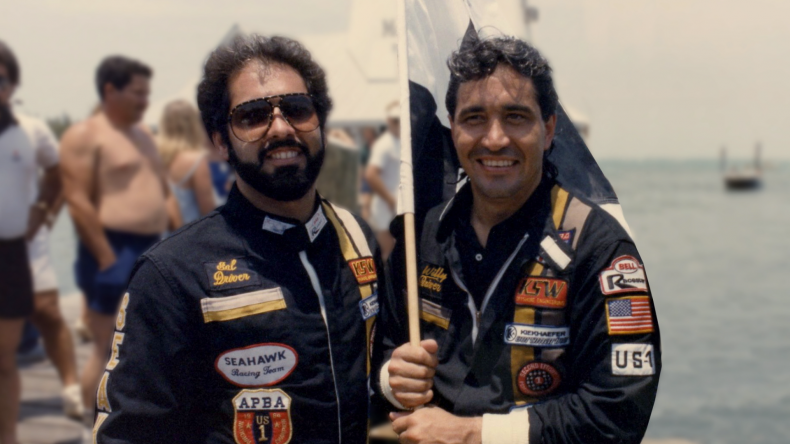 Cocaine Cowboys director Billy Corben said: "Willy is out and about. I think I know where he is, but I can't confirm it so I won't say, but he was released several years ago held in immigration detention because he never became a US citizen and so he was eventually deported."
Corben also shared the alleged reason why Willy was deported to the DR over Cuba.
He said: "His attorney ordered that because part of the money that Willy and Sal had made in the drug trade they had donated very generously to various charities and churches and organizations, some of which were anti-Castro organizations and some of the paramilitary organizations who had through the years attempted to enter the island and overthrow or assassinate Fidel Castro.
"And because of their involvement with those organizations, his attorneys argued he should not be deported to Cuba for his own safety, and so they deported him to the Dominican Republic where when word got out that he was there, people in the DR were upset about that. And he was asked to leave."
Cocaine Cowboys: The Kings of Miami is streaming on Netflix now.