Cocaine Is Purer Than It Has Been For Over a Decade On Streets of Europe
An increase in cocaine production in Latin America is boosting supply in Europe where the drug is purer than it has been for over a decade.
A report by the European Monitoring Center for Drugs and Drug Addiction (EMCDDA) found around 17 million adults aged between 15 and 34 had tried the drug at some point, with 2.3 million adults admitting to using the drug in the last year.
"While cocaine prices have remained stable, drug purity is currently at the highest level for over a decade in Europe," the report said.
The report said that unlike in the past when the drug would mostly enter the continent through the Iberian peninsula, an increasing amount was being trafficked through large ports hidden in containers. This has led to Belgium overtaking Spain as the biggest destination for seized cocaine.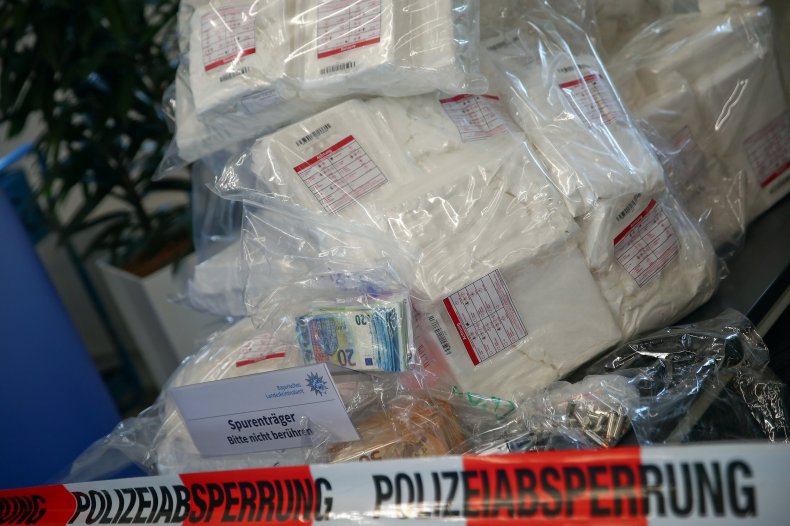 The retail cocaine market in the European Union is worth a minimum of $6.7 billion in 2013, according to the most recent figures.
Previously most cocaine laboratories in Europe were 'secondary extraction facilities,' where the drug was recovered from materials like wines, clothes and plastics. However, the seizure of liquid containing cocaine, coca leaves and coca paste suggests laboratories are both processing and producing the drug in Europe.
The report highlighted a previous study of drug residues in municipal wastewater, which revealed an increase in cocaine traces between 2015 and 2017 in 26 out of the 31 cities, with Barcelona having the highest.
Alexis Goosdeel, the director of the EMCDDA said, according to Agence France Presse: "The findings from our new report indicate that Europe is now experiencing the consequences of increased cocaine production in Latin America,"
"These changes underline the growing importance of providing effective prevention, treatment and harm-reduction interventions for cocaine users," he added.
EMCDDA said there had been 98,000 seizures of 70.9 million tones of the the drug in 2016, up from 90,000 seizures, adding that there had been a fifth more people admitted to treatment centers in 2016 compared with two years previously.
Niamh Eastwood, from the British drug information charity Release, said this spike in admissions showed the unintended consequences of law enforcement.
"As well as increased cocaine production in Latin America, the crackdown on cutting agents by law enforcement in many European countries, including the UK, has seen suppliers limit the risk of detection by removing bulking agents from the supply chain," she told The Guardian.