Cocaine Usage Way Down, but Marijuana Picks Up the Slack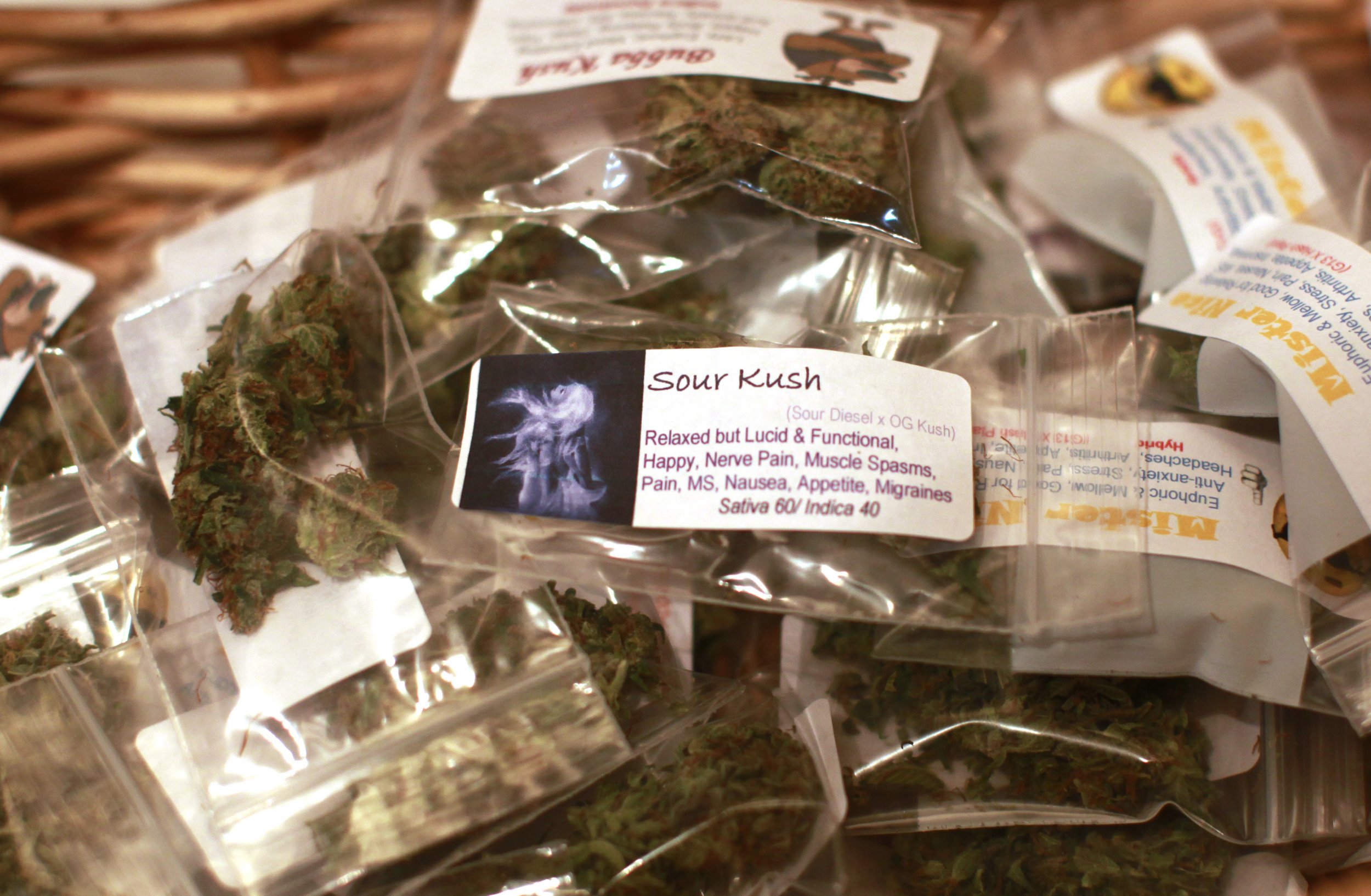 Americans more than doubled their use of marijuana from 2000 to 2010 and halved their cocaine use over the same period, according to new estimates generated by the RAND Corp. for the White House Office of National Drug Control Policy. In 2000, much more money was spent on cocaine than marijuana in the U.S., and by 2010, the opposite was true.
RAND estimates about 18 million Americans smoked pot four or more times a month in 2010, 6 million of whom smoked daily or near daily. That's a huge uptick from 2000, when the report estimates there were 11 million people in the U.S. who smoked pot four or more times a month, 2.5 million of whom smoked daily or near daily.
The report also details interesting changes in how much Americans are paying for drugs: Every year, Americans spent upwards of $100 billion on marijuana, cocaine, methamphetamine and heroin. Most of that amount is spent by what the report identifies as the "minority of very heavy users," who get high 21 or more days per month. By comparison, Americans spent a comparatively paltry $21 billion on bars in 2010.
But gathering data on undocumented dollar amounts spent on illegal drugs is extremely difficult. RAND's numbers acknowledge a significant amount of uncertainty. For example, RAND's best estimate of marijuana spending in 2010 is $41 billion, but it pegs the possible range of spending at $30 billion to $60 billion. For cocaine (crack and powder) RAND's best estimate is $28 billion, with a range of $18 billion to $44 billion.
"Since there are many other sources of uncertainty, readers should not consider these as lower or upper bounds or as 95-percent confidence intervals," the report reads. "The range should be considered plausible, but not extreme."
RAND estimates 1.5 million Americans were "chronic heroin users" in 2010, meaning they took heroin four or more days in a month. But without data for the years following 2010, the report doesn't account for the recent uptick in heroin use sweeping parts of the U.S. right now.
The estimates for cocaine, heroin and methamphetamine use are based on data from the Arrestee Drug Abuse Monitoring program, which has recently been cut off from federal funding. The report's authors say the lack of funding for the program will make it "considerably harder" to generate numbers like this in the future.
Correction: An earlier version of this article said the RAND report estimates 18 million Americans used marijuana in 2010. That figure actually corresponds to what the report calls "chronic users" who smoked pot four or more times in the past month. The article has been updated to reflect that.