Cocaine Worth $18 Million Found in Banana Shipment Donated to Texas Prison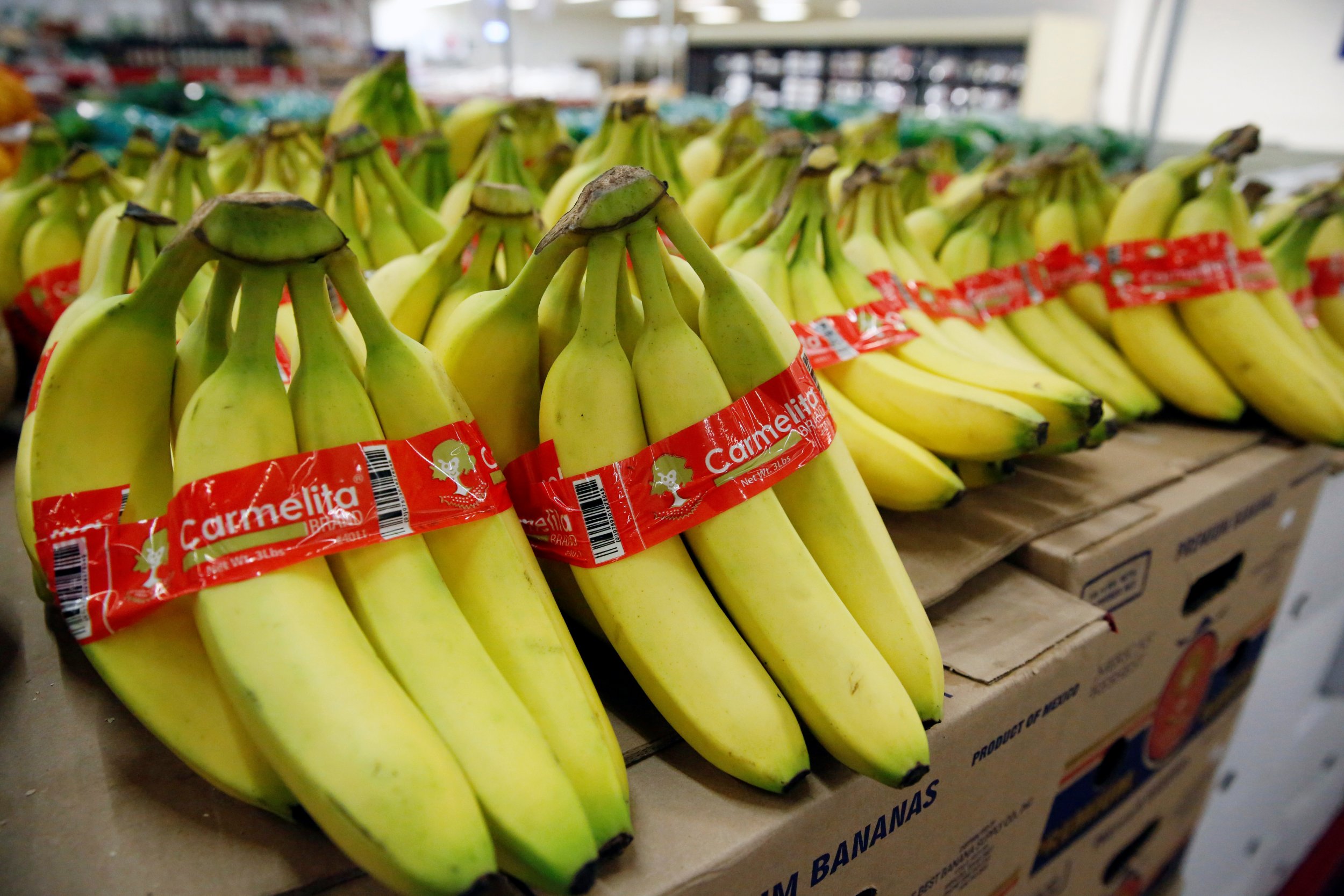 Prison officials have discovered almost $18 million worth of cocaine hidden in a shipment of bananas donated to a jail in Texas.
Staff at the Wayne Scott Unit, around 50 miles south of Houston, found the drugs when unloading the boxes of fruit, which had arrived from Ports of America in Freeport, 32 miles south of the facility.
In a statement posted to Facebook, the Texas Department of Criminal Justice explained staff thought there was "something not quite right" about the shipment, which had been donated to the prison because the bananas were already ripe.
"One of the boxes felt different than the others," the post read. "They snipped the straps, pulled free the box, and opened it up. Inside, under a bundle of bananas, he found another bundle! Inside that? What appeared to be a white powdery substance."
The officers contacted U.S. Customs and Border Protection officials who traveled to the prison to investigate the mysterious packages, which tested positive for cocaine. In total, there were 540 separate packages, each weighing a kilo. The total estimated street value of the drugs was $17,820,000.
"Sometimes, life gives you lemons. Sometimes, it gives you bananas," the statement said. "And sometimes, it gives you something you'd never expect!"
Jeremy Desel, a spokesman for the Texas Department of Criminal Justice, told local news station KTRK, "Our correctional officers and supervisory correctional officers are trained to notice things out of place that don't seem quite right."
He said one of the two sergeants unloading the boxes noticed "something extraordinarily suspicious" and raised the alarm. "They're doing their jobs, not just on our units, but somewhere else, and they found something good today," Desel added.
It is not yet clear when or how the cocaine entered the shipment, but the Drug Enforcement Administration and customs officials are continuing their investigation.
Hiding illegal drugs in banana shipments is not a new method. Last year Spanish officials discovered almost 40 pounds worth of cocaine in a fruit delivery from South America, some of which was concealed within 57 fake bananas.
In 2015, German police uncovered 850 pounds of cocaine hidden inside banana boxes in Berlin. The fruit was being delivered to several Aldi grocery stores around the city. The haul was worth around $17 million.
American officials have made similar finds, though with different fruits. In 2017, almost two tons of cannabis was found disguised as lime in a shipment heading across the Mexico-Texas border. The drugs were valued at almost $790,000, CNN reported.