Coco Gauff Becomes Top American Olympian to Test Positive For COVID, So Far
American tennis player Coco Gauff announced Sunday she will withdraw from the Tokyo Olympics after testing positive for COVID-19. This comes just five days before Friday's Opening Ceremony.
Gauff, who's only 17, is the highest-profile American athlete to withdraw from the Tokyo Games, so far.
She tweeted her news Sunday.
"I am so disappointed to share the news that I have tested positive for COVID and won't be able to play in the Olympic Games in Tokyo," Gauff wrote. "It has always been a dream of mine to represent the USA at the Olympics, and I hope there will be many more chances for me to make this come true in the future."
Gauff, who's ranked No. 25 in the world by the World Tennis Association, most recently lost in the fourth round at Wimbledon to Angelique Kerber (6-4, 6-4) on Centre Court. Gauff made major news in 2019 when, at only 15, knocked off her idol, Venus WIlliams, at Wimbledon before advancing to the fourth round that year as well.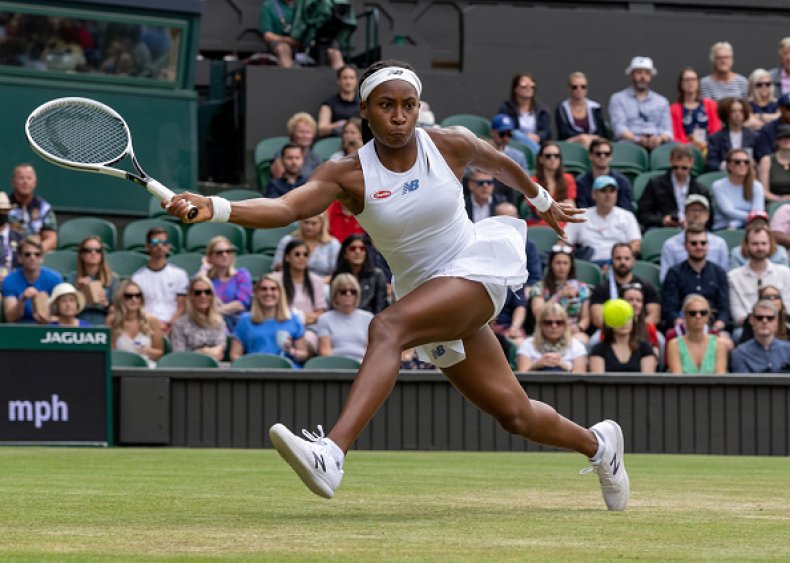 The U.S. Tennis Association (USTA) released a statement Sunday saying it was "saddened" by the Gauff's infection and ultimate withdrawal.
"We were saddened to learn that Coco Gauff has tested positive for COVID-19 and will therefore be unable to participate in the Tokyo 2020 Olympic Games," USTA wrote. "We wish her the best as she deals with this unfortunate situation and hope to see her back on the courts very soon. We know Coco will join all of us in rooting on the other Team USA members who will be traveling to Japan and competing in the coming days."
The 2020 Tokyo Summer Olympics were postponed one year because of the global pandemic that started in late 2019 and heightened by the spring of 2020. It was unsure for quite some time whether or not the Games would be held in 2021 or canceled altogether, which would have been a major financial blow to the International Olympic Committee.
Japan earlier this year announced that no foreign visitors would be allowed to be spectators at the Olympics. Last month, Japan declared a state of emergency with a new outbreak of the virus, mostly in Tokyo. This meant that no spectators, foreign or domestic, would be allowed into the Games.
All athletes are encouraged to wear masks and practice social distancing while in Japan. Most athletes from all countries have already arrived in Tokyo, including the Olympic Village.
Two South African soccer players have tested positive for COVID, and six British athletes are isolating after coming within close contact of a person who has tested positive.