Coco Pops No Longer 'Approved By Moms' After Dads Protest 'Cereal Discrimination'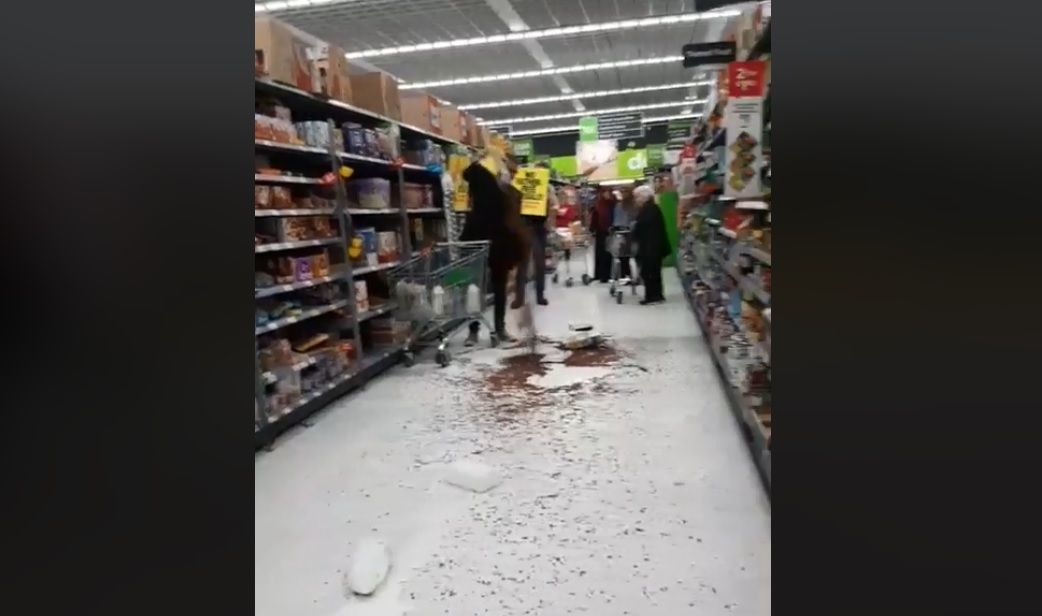 Kellogg's said it would remove a mom-centered slogan from Coco Pops boxes in Britain after dads poured the chocolatey cereal all over a grocery store floor in protest.
The Coco Pops slogan "loved by kids, approved by mums" on its low sugar packs triggered a backlash from the eccentric campaign group Fathers4Justice, known for its high profile stunts.
"We've listened to Coco Pops shoppers and changed the wording on our new reduced sugar Coco Pops packs," Kellogg's UK & Ireland wrote on Twitter. "The message on Coco Pops packs will now say 'Approved by Parents.'"
Matt O'Connor, 51, and Paul Robinson, 56, mounted their protest at an Asda store in Peterborough, England, and posted a video of it to the Fathers4Justice Facebook page.
One man held up a placard as O'Connor emptied Coco Pops onto the floor and poured milk on top while shouting "fathers for justice," "stop cereal discrimination against dads," and "dads count."
"Bye Asda, bye Kellogg's. We are sick of it," O'Connor said as staff rushed to the aisle. "You can see the package here folks. It says approved by mums. That means if you're a man who's shopping here, you don't count, apparently. You don't count."
At one point, O'Connor laid on top of the mess he made on the floor. Police were called.
"This is cereal discrimination by Kellogg's who have dumped dads. Now we're going to dump Coco Pops," O'Connor told the Peterborough Telegraph. "This father-free cereal sends a sexist, dangerous and harmful message that dads are irrelevant in the lives of their children."
Despite Kellogg's swift response to the protest, Fathers4Justice replied to the company on Twitter asking it to go further: "Can you please confirm that you will remove all existing CocoPops packets from super-market shelves today and sticker those packets to say 'Approved By Parents' while the new packaging is being produced?"
According to the Kellogg's website, the "approved by mums" slogan is based on a survey which found a majority of mothers approved of the low sugar recipe.
O'Connor founded Fathers4Justice in 2001 after a messy divorce left him in limited contact with his two sons. In one notable protest by the group, father Jason Hatch dressed as Batman and climbed the front of Buckingham Palace.
Fathers4Justice says its mission is "to end fatherlessness and the cancer of family breakdown" and "to ensure all children [have] a meaningful, loving relationship with their fathers."