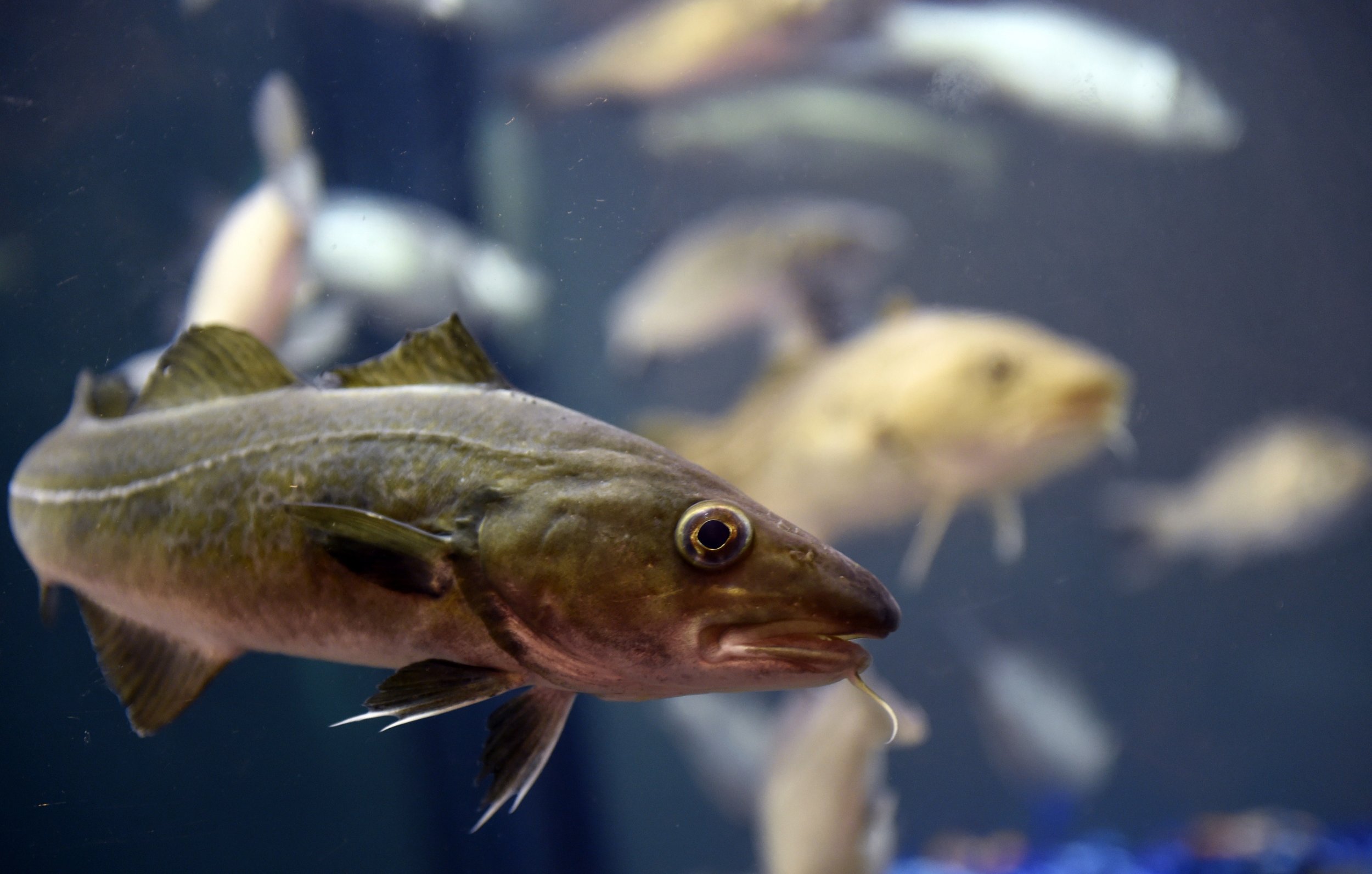 Cod may have regional accents and dialects, according to a study.
North American and European cod produce very different sounds and the same could be expected within European breeds, scientists believe.
Cod are a cold water species and with climate change resulting in warmer waters, those found off Cornwall in southwest England are likely to migrate north. Scientists are worried that integration—and breeding—with their northern counterparts might be difficult.
The fish communicate, establish territories and raise alarms using their swim bladders, producing different thumps, growls and frequencies. In order to mate, the male uses sounds to convince the female to release her eggs; therefore, speaking in a different dialect could limit breeding.
Lead researcher Professor Steve Simpson, from the University of Exeter in England, said: "This species is highly vocal with traditional breeding grounds established over hundreds or thousands of years, so the potential for regionalism is there."
Marine biologists are looking into the cod, the haddock and other species's susceptibility to noise pollution. Boat traffic could seriously disrupt fish-talk. According to Professor Simpson, it could silence the gossip and vocal interactions these species rely on to survive.
Previous studies found that fish who dwell on coral reefs are affected by noise pollution, but this has yet to be confirmed for waters around the U.K., "which are some of the busiest in the world," Simpson said.
However, noise pollution can be tackled more easily than other forms of environment damages. For instance, boats could avoid breeding grounds during mating season.